If Prince William Is 6'3", Just How Tall Is Kate Middleton?
The public is endlessly fascinated by Kate Middleton, devouring information about her style, her parenting skills, her philanthropic endeavors, and even her hair. It should be no surprise, then, that Kate's height is also a frequently searched topic.
Interestingly enough, Google inquiries into the Duchess of Cambridge's height peaked in the days following the May wedding of Prince Harry and Meghan Markle, with many wondering how Kate's measurements stacked up against the newest member of the royal family, Meghan. In photos from the steps of St. George's Chapel at Windsor Castle (see ahead), Kate did appear much taller than other members of the royal family, and it turns out it wasn't a trick of the eyes.
Kate is actually much taller than the average woman, standing at a reported 5'9". This also puts her height above many of her in-laws, including Meghan, who is 5'6", Queen Elizabeth II, who is 5'4", and even the Duchess of Cornwall, who is 5'8". But Kate still has Princes William and Harry to look up to, as they both measure over six feet.
Kate stands out on the steps of St. George's Chapel after the wedding of Prince Harry and Meghan Markle.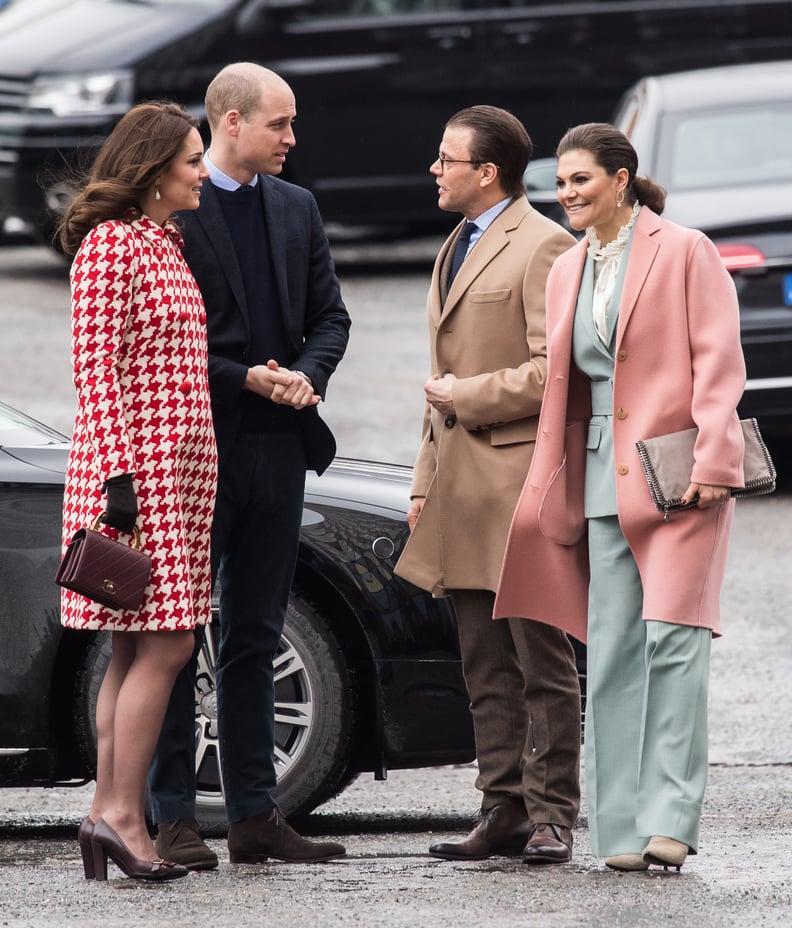 Both Kate and Prince William stand above Crown Princess Victoria of Sweden and Prince Daniel of Sweden.