How Will Bindi Irwin Honor Her Dad Steve at Her Wedding?
Bindi Irwin Shares That Her Dad Will Be a "Big Part" of Her Upcoming Wedding Day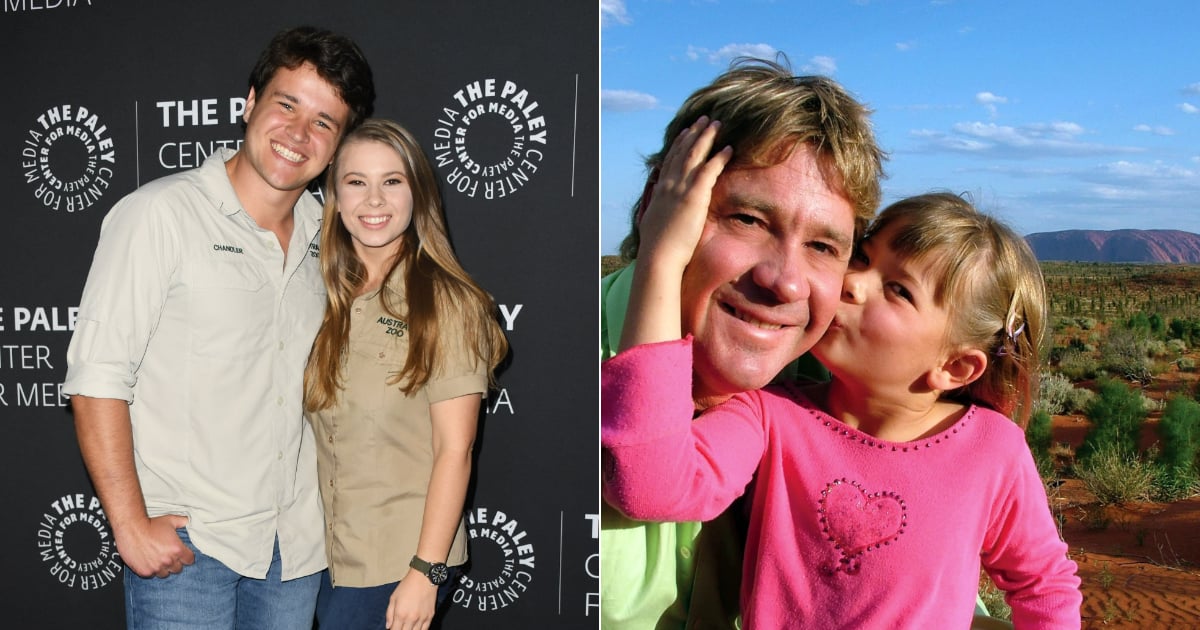 Ever since Bindi Irwin announced her engagement to Chandler Powell in July, she has been vocal about wanting her dad's memory to be part of her wedding day.
Bindi and Chandler have shared various details about her special day. They are having the ceremony at her family's Australia Zoo (which just so happens to be where the couple got engaged) and her brother, Robert, will be walking her down the aisle, adding "that's what Dad would have wanted as well."
"I really wanted Dad to be a big part of the day, so I'm excited to be able to incorporate him throughout the ceremony and the reception, and I think it's going to be really special because I feel like his spirit lives on in us," Bindi told Us Weekly when speaking about the upcoming 2020 wedding. "It's going to be a celebration of family and friends, our wildlife, and I think that night, it'll be about our lives together and the joining of families. It's going to be beautiful," she added.
It sounds like Bindi has some pretty special things planned to honor her dad in the ceremony. She also recently shared on her Instagram that she's officially said "yes" to her wedding dress. Congrats to the couple!