This Blink-182 Member Attended Travis Barker and Kourtney Kardashian's Wedding
Blink-182 are an important part of pop-punk music from the 1990s. The band started making music in 1992, and over the years, some of the members have come and gone. But today, Mark Hoppus, Travis Barker, and (most of the time) Matt Skiba make up the band. Past iterations of the band included Tom DeLonge and Scott Raynor (whom Barker replaced as drummer). When a band is together for so long, though, you have to wonder if there are tensions between the members (especially those who've left) and if they're truly friends. Here's the sitch on whether or not the newly married Barker is friends with his Blink-182 bandmates (both past and present).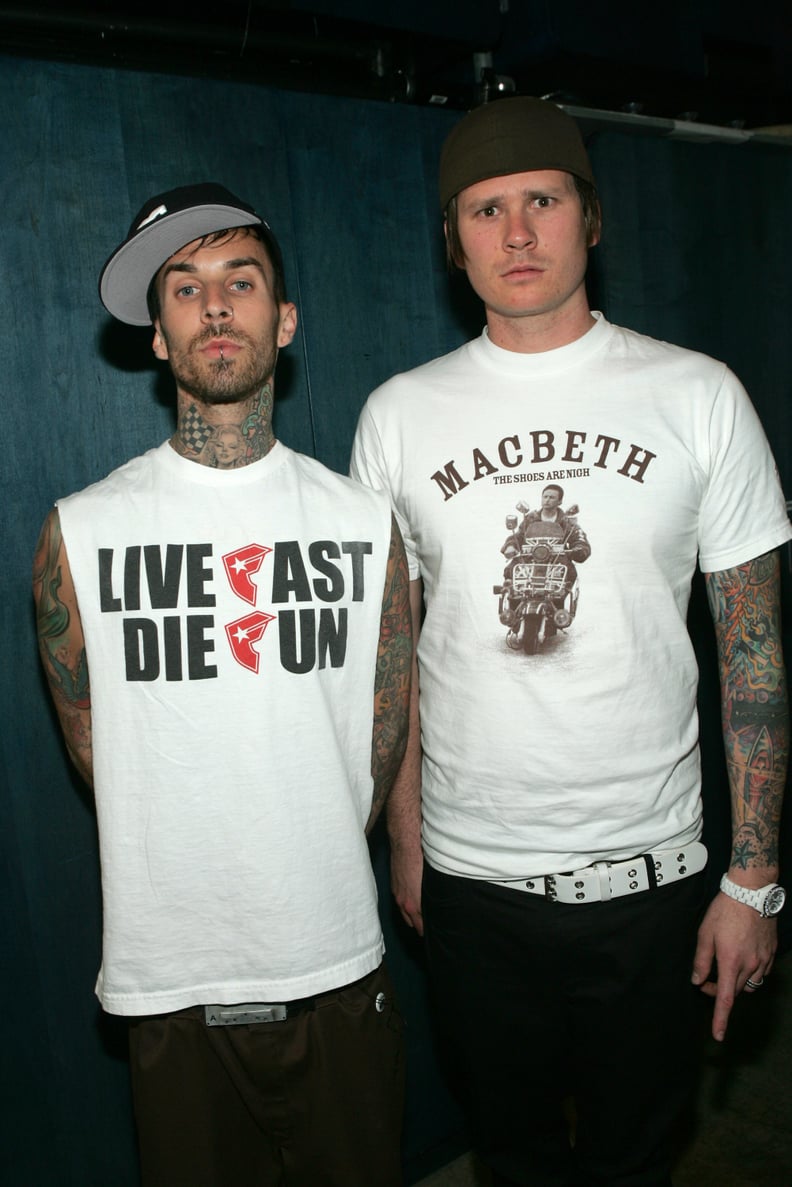 Is Travis Barker Still Friends With Tom DeLonge?
DeLonge left Blink-182 in 2015, and it wasn't on the best terms. But Barker told Rolling Stone in June 2021 that things are OK between him, DeLonge, and Hoppus now. "I talk to Tom all the time," he said. "We send funny texts and stuff. The times of bad blood and the misunderstandings between us are so over with. It's all love. We all three talk, and we're all friends." DeLonge wasn't at Barker's wedding, but it sounds like they've at least mended fences since their tension in the band.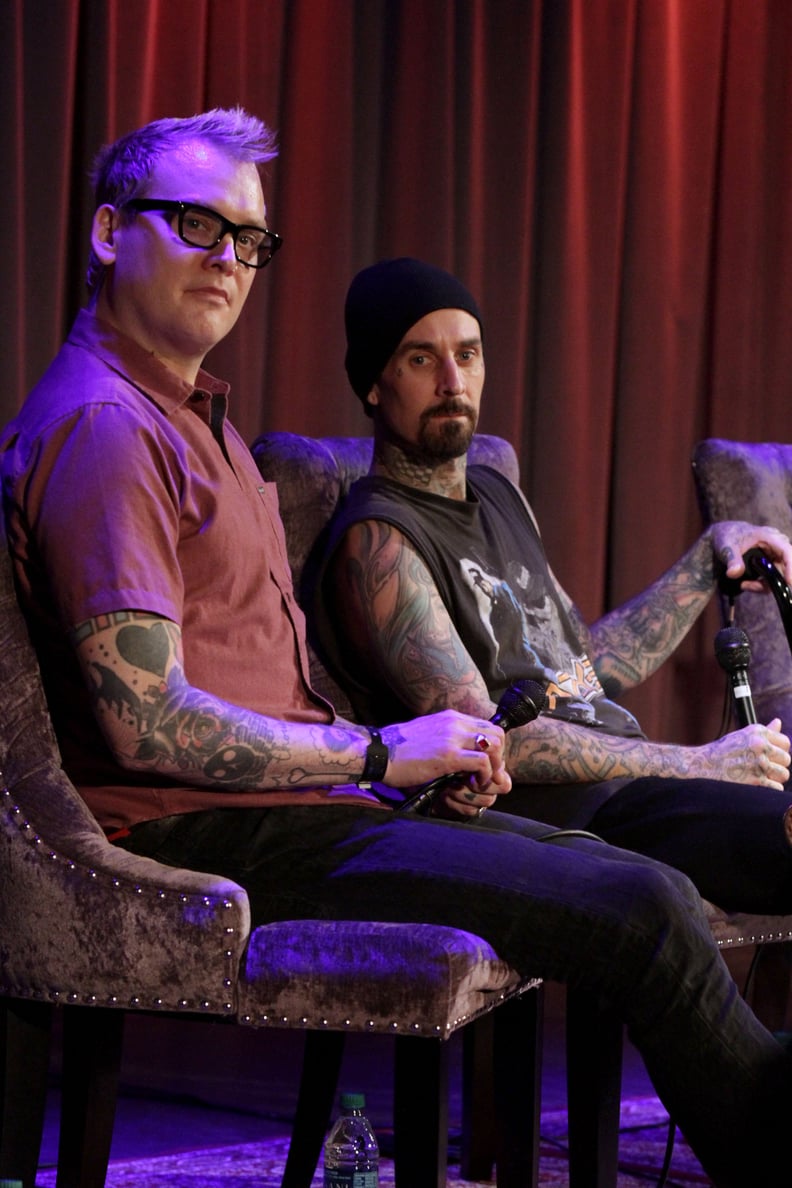 Is Travis Barker Still Friends With Matt Skiba?
Skiba replaced DeLonge when he left the band and remains a member of Blink-182 when he's not also part of his other band Alkaline Trio. As one of the current members with Barker and Hoppus, it seems as though he and the drummer are quite fond of each other. Skiba told NME in 2020 that Barker is a "wild musical mind," praising his work ethic and raw talent. That being said, it doesn't appear that Skiba made the trip to Italy for Barker's wedding.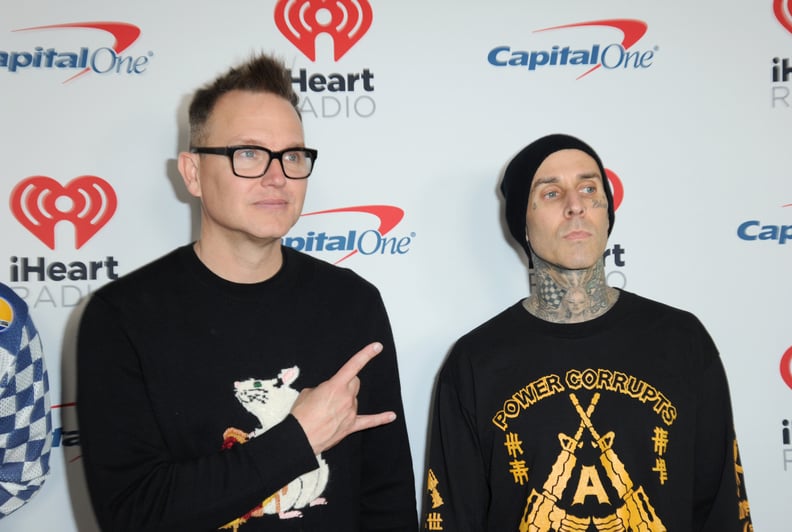 Is Travis Barker Still Friends With Mark Hoppus?
Barker and Hoppus are quite close, so of course Hoppus came to Barker's wedding in Italy. After Hoppus's cancer diagnosis in 2021, Barker told E! News, "Mark is my brother and I love and support him. I will be with him every step of the way on stage and off and can't wait for us to play together again soon." Hoppus also told GQ in December 2021 that he texted Barker the same day he found out about his cancer, which ended up becoming an old-school band reunion of sorts when a few days later both DeLonge and Barker showed up at Hoppus's to talk about life. DeLonge told GQ, "And so, it wasn't some big meeting about Blink-182, it was more about brothers meeting and saying, 'How do we support Mark?'"