J Balvin and Valentina Ferrer Expecting Their First Child
J Balvin and Valentina Ferrer Are Expecting Their First Child: "The Family Is Growing"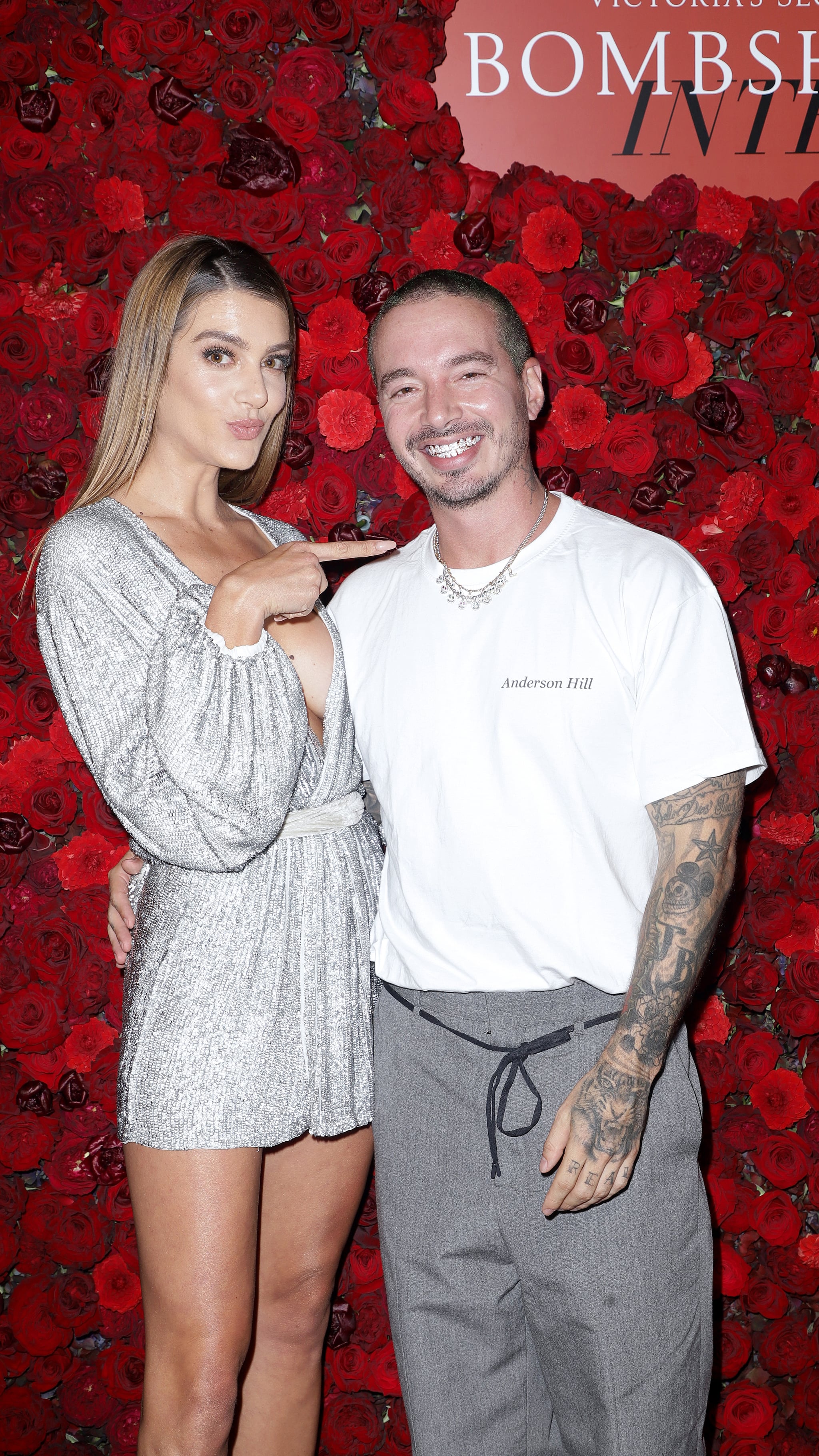 J Balvin is going to be a dad! On Thursday, the 35-year-old Colombian singer and his 27-year-old girlfriend, Valentina Ferrer, announced they are expecting their first child with a gorgeous black-and-white photo on the cover of Vogue Mexico. "Se va agrandado la familia 💗," the model wrote on Instagram, which translates to "the family is growing." In the stunning shot, J Balvin is shown cradling Valentina's growing belly, and in the accompanying interview, Valentina opened up about how she realized she was ready to become a mom.
"After quarantine, I said: 'This is my moment. No, not my moment. This is my baby's moment,'" Valentina said before revealing that J Balvin "froze" when she told him the news. "He was happy, but it was like a call from Zoom that does not work when the WiFi crashes. He stayed frozen. I told him in person, but that's how he reacted."
J Balvin and Valentina first met in 2017 on the set of his video for "Sigo Extrañándote," though not much else is known about their relationship considering how private they are. Congrats to J Balvin and Valentina!