Sometimes you've just got to shoot your shot, and Joe Jonas and Sophie Turner are living proof of that. What began with a DM has blossomed into one of the most beautiful celebrity relationships of all time, and now, the middle Jo Bro and the Queen of the North are reportedly expecting their first child together. Joe and Sophie aren't shy about showing off their love on social media or on the red carpet, but it's the couple's cutest quotes about their relationship that really make us melt. Check out the gallery for the 15 sweetest things these love birds have said about each other.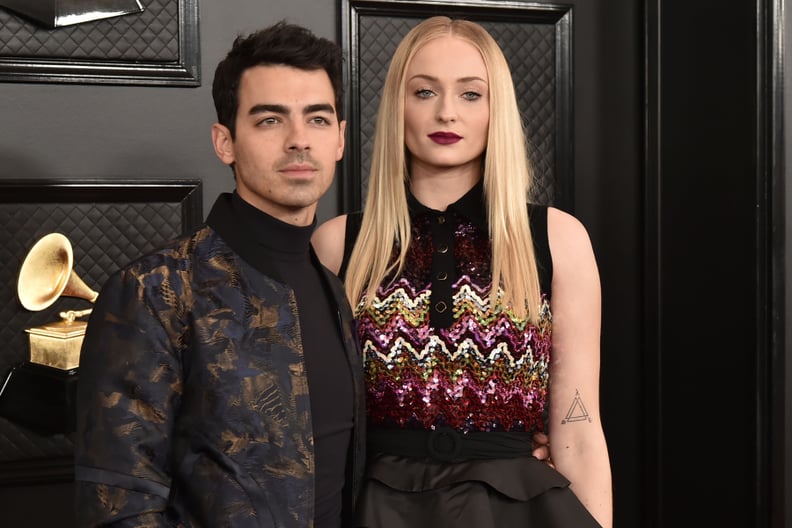 Joe on Sophie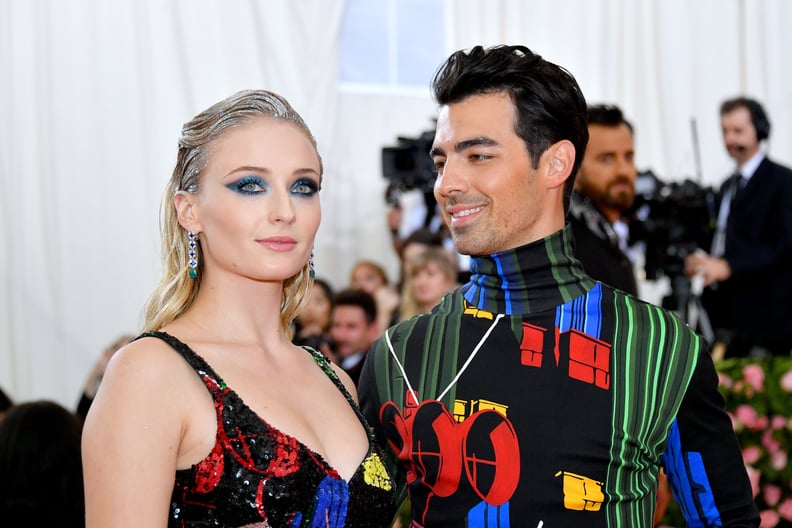 On how he and Sophie like doing things their own way: "We had to do a legal marriage before we did a real big one. It was either the courthouse, or our version, and I preferred our version. Friends, Elvis, and Ring Pops."
On how Sophie has changed his priorities: "It took me time to understand having someone in my life that I'll do f*cking anything to see Sophie for an hour. All of those years, our first love was music, our first love was the band. And so for me, as a teenager and a young adult, to see [Kevin] prioritize anything but was bad. But it took me a long time to understand that."
On Sophie sharing her mental health struggles: "I think the best thing about it is she can encourage other young people out there who are going through similar stuff and be a voice that they can listen to . . . I am proud of her."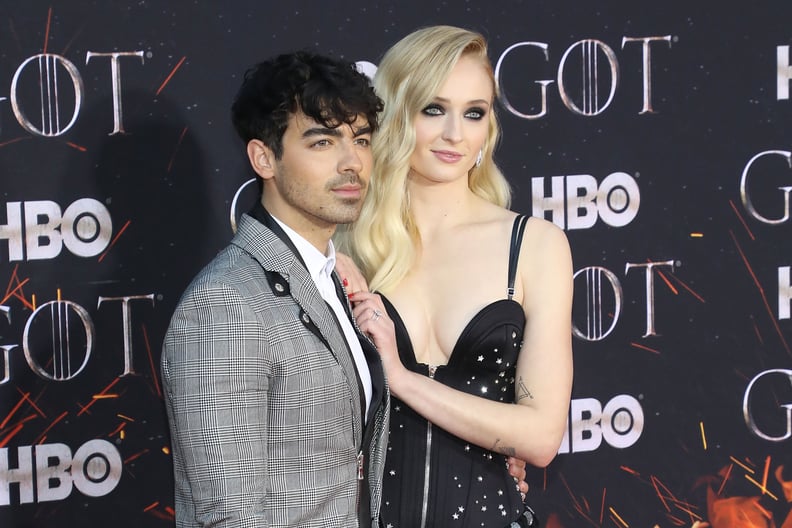 Sophie on Joe
On getting engaged young: "I was fully preparing myself to be single for the rest of my life. I think once you've found the right person, you just know."
On the emoji she uses the most: "I use the love heart eyes the most. Probably because I text my fiancé with that all the time, and I love him."
On what feels like to know she found her soulmate: "It's lovely to be engaged. Not like I achieved anything, but I found my person. Like I'd find a house that I love and want to stay in forever. There's a sense of peace that comes with finding your person."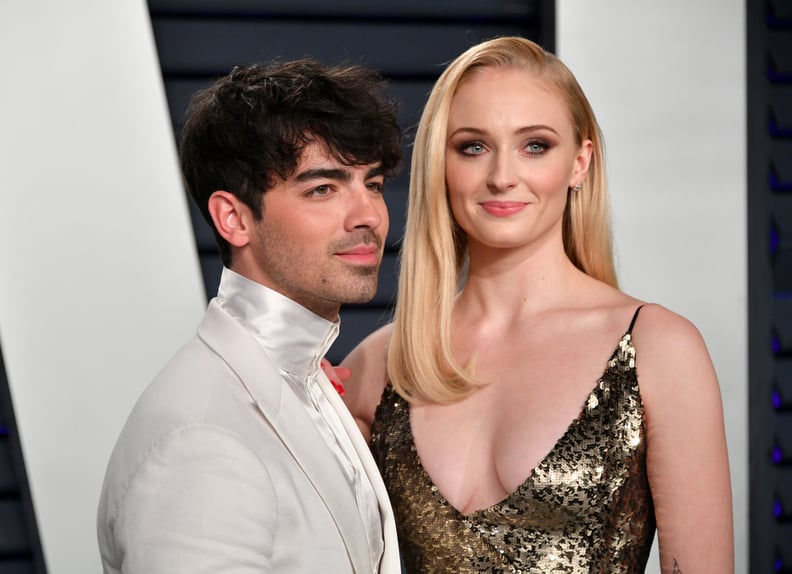 On why they kept their Vegas wedding on the down-low: "Marriage is a private thing between two people and I think that's how it should always be. It's not about the dress, it's not about the food. It's about being husband and wife, and being dedicated to each other forever."
On how Joe helped her learn to love herself: "He was, like, 'I can't be with you until you love yourself, I can't see you love me more than you love yourself.' That was something, him doing that. I think he kind of saved my life, in a way."
On what Joe does to help boost her self-esteem: "I love myself now, or more than I used to. I'm now with someone that makes me realize, you know, that I do have some redeeming qualities, I suppose, and when someone tells you they love you every day, it makes you realize why that is, and I think it makes you love yourself a bit more."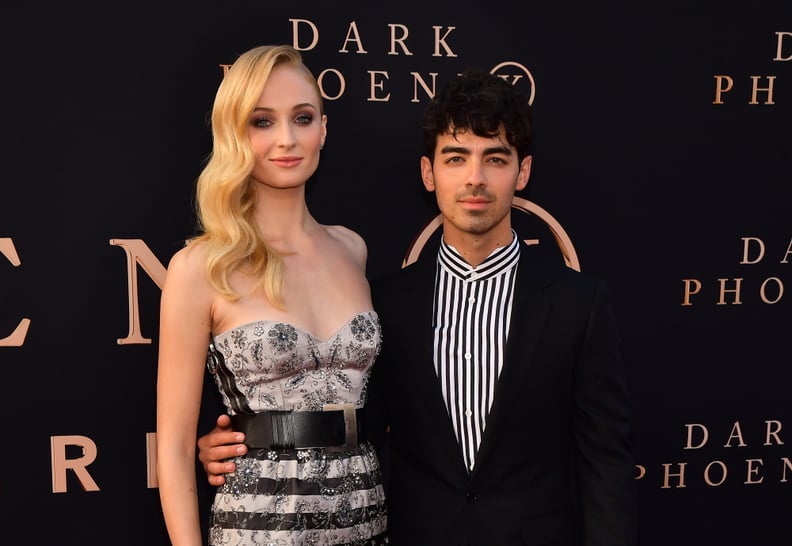 On how Joe helped her through her identity crisis: "A lot of [my happiness now] is to do with being with a person I've fallen in love with, who loves me more than he loves himself, and who wants to see me find my own happiness. That was probably the biggest thing that pushed me to find who I am — and find my happiness in things other than acting."
On why she feels so comfortable with Joe: "I feel safe around him. I won't be judged by him. He's seen the worst."
On what makes her and Joe such a good match: "He's lovely. He's just the funniest. You wouldn't expect he's about to turn 30 this year. He's the most fun, energetic, positive person I've ever seen. I'm pessimistic, so we balance each other out."