Joey King Talks About Engagement to Steven Piet
Joey King Shares Her and Steven Piet's Hilarious Engagement Story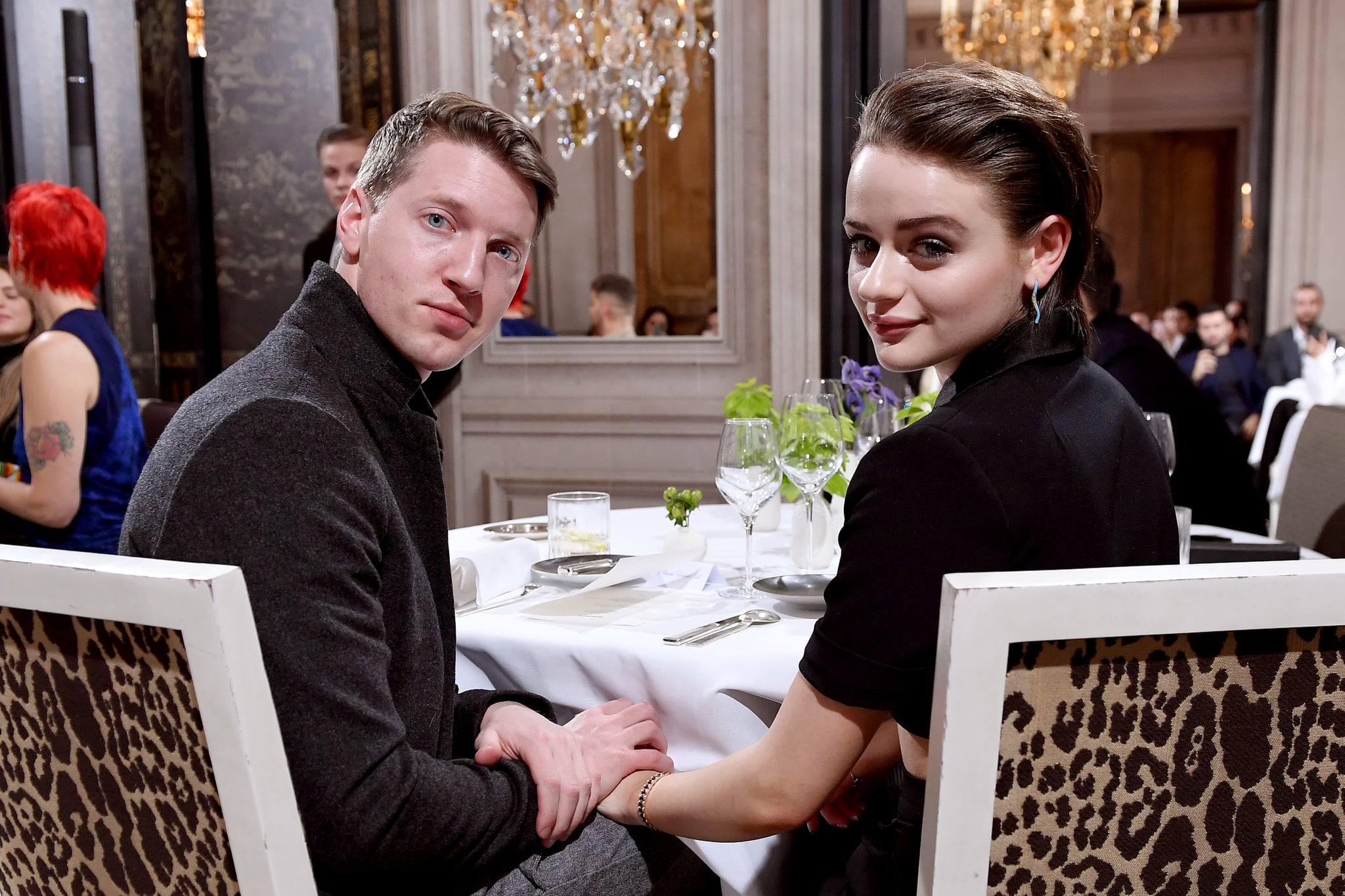 Image Source: Getty / Jacopo Raule
Wedding bells are ringing for Joey King and Steven Piet, and "The Princess" star couldn't be happier about it! While the two prefer to keep their relationship out of the spotlight, on March 1, the 22-year-old actor announced via Instagram that she and Piet got engaged on Feb. 2 on their three-year anniversary. "I never knew happiness could be so powerful that it can take the air from your lungs, overwhelming every part of you that you can't help but feel your eyes well from the undeniable joy," King began her post, which included photos from the proposal. "I never knew that a persons presence and heart could feel like a real home. I never knew love could be so unquestionably beautiful. I never knew until you."
King continued, "The date was 2/2/22 when you asked me to marry you and made me the luckiest lady alive. I love you more than an Instagram caption could ever do justice. Hanging out with you forever sounds like a real dream, so let's do it."
"I just start crying when I think about our wedding. I'm so happy."
Piet expressed similar sentiments in a separate post on his Instagram. "The weather was less than perfect. Cold. Windy. Perfectly imperfect to ask my best friend to spend a lifetime together. A lifetime of incredibly safe and vulnerable conversations. Holding hands on silent cab rides home, exhausted from great food and red wine. And oh, the laughter. The uncontrollable laughter," he gushed. "You've unlocked a dimension of love in me that I never knew existed."
Celebrities like Lana Condor, Camila Mendes, and Yara Shahidi chimed in with congratulatory messages in the comments section of King's post. King's pal Sabrina Carpenter jokingly wrote, "still getting used to our open relationship but really happy for you guys."
On June 27, King appeared on "Jimmy Kimmel Live," where she shared all the details of her engagement with guest host Chelsea Handler. "I get so giddy when I think about [it]; I just start crying when I think about our wedding. I'm so happy," she beamed.
Of Piet's proposal, King said that he "set up a self-timer camera" to record the moment, which inconveniently stopped "right as he got down on one knee." "So we've got nothing," she said jokingly. "But, honestly, that's OK, because I really liked that that moment was just for us. I'm OK with that."
The two first met on the set of "The Act." Piet was a producer on the anthology series, and King starred as Gypsy Rose Blanchard in the first season. During her late-night-show stop, King revealed that she made the first move on Piet. "I pursued him, and I asked him — I waited until the end of shooting to ask him out," she said. "But to my delight, he was interested as well! And so now we're getting married."
King and Piet were first romantically linked in 2019 after they were photographed cuddling at a Los Angeles movie screening. Since then, the two have shared countless sweet moments together, including date nights and romantic getaways.
Ahead, watch King share her engagement story and wedding plans on "Jimmy Kimmel Live."