The Beautiful Reason John Cena Kept His Proposal to Nikki Bella a Secret From the World
On what inspired him to get involved with Tapout: "There's a crew of [WWE] superstars known for their dedication and work ethic to fitness and performance and it was a natural progression to go into all facets of performance and well-being."
On what sets Tapout body sprays apart from other sprays: "First off, it's some kickass body spray. Second, sometimes in marketing with body sprays they showcase the weaknesses in the human facade, and with Tapout, we really want to empower [people] and [we] really want we offer a variety of scents for every portion of the day."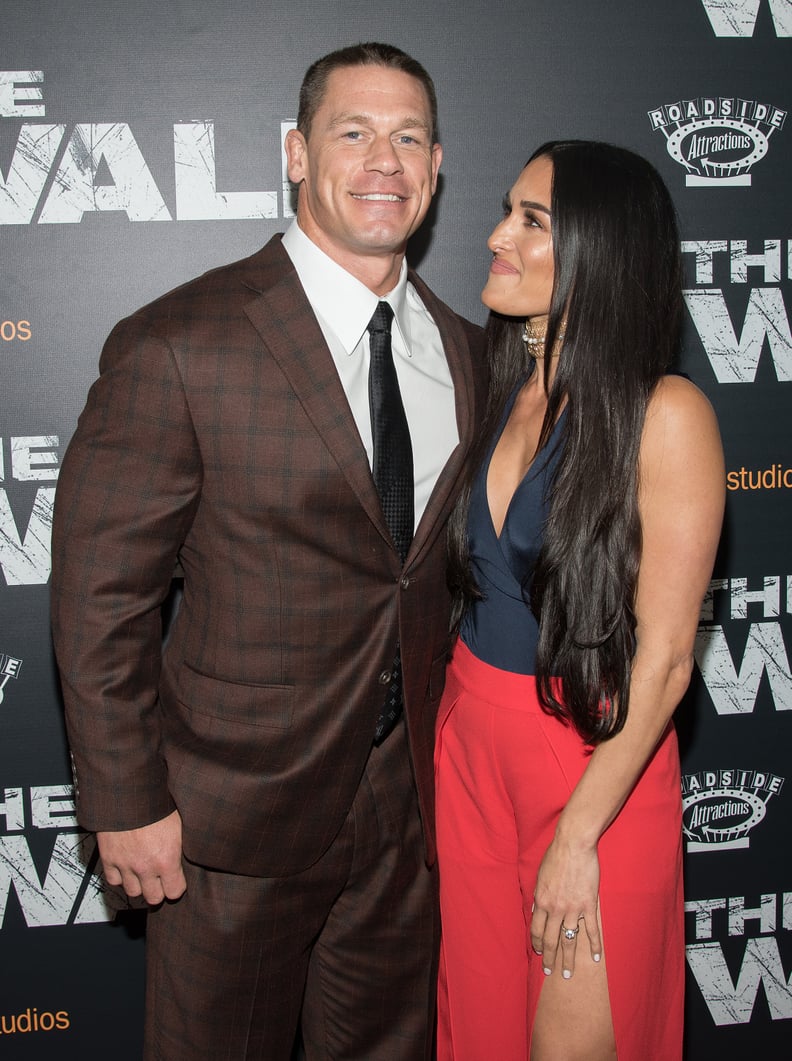 On the moment he knew he wanted to propose to Nikki: "It was long before the last time we spoke [January 2017]. I just wanted it to remain a secret. So much of our lives has been an open book and so much is talked about by everyone, including ourselves. I knew quite a while ago. I just wanted to add some element of romance and a lot of the process of an engagement is the spontaneity and the romance. I just wanted to keep that. I'm glad it worked out the way it did. It was a tremendous surprise. It's a moment I'll have forever."
On why he decided to propose at WrestleMania 33: "I messed around with the idea months before and I guess it was just me having the guts enough to do it on that stage. So many of our viewers know myself and Nicole from the WWE ring, and I've been in WWE for 15 years now, [so] they're my family. WrestleMania is the one day of the year that the entire family gathers together. So, I figured it was a great way for me to tell the woman I love that she's the one I want to spend the rest of my life in front of all the people that have followed us for all of these years."
On getting to propose to Nikki in front of his mom: "My mom doesn't travel well and she was there by surprise. It was a pleasant surprise. I had no idea she was going to be there and she had no idea what was going down."
On how the wedding planning is coming along: "It's going [well]. We're at the initial stages, picking invitations and save the dates and stuff, but I found myself more involved in that stuff than I thought I would be."
On what he's looking forward to the most about his wedding: "I want it to be a special day for us so I don't want to rush into it."
On whether he and Nikki are planning to televise their wedding: "I'm not sure. I'm going have to divert to her on that one. She's the boss. [Her] show is called Total Bellas, so it's kind of about [her] life and if she decides to open up that moment to the rest of the world, I certainly support her. At the same time, if she were to decide that wants that moment just for us, I'd certainly support her with that as well."