Jonathan Groff's Dating History Over the Years
While Jonathan Groff's most famous relationship is arguably his longtime friendship with Lea Michele, the actor has also had some romantic partners that fans may or may not know about. Groff tends to lay low for the most part, but in HBO's 2022 "Spring Awakening: Those You've Known" documentary, he opened up about how starring alongside Michele in the Broadway musical helped him really come to terms with his sexuality.
"Lea and I, we were grasping onto each other, we were really in love," he explained. "Coming from a religious background surrounded by the Amish, I felt . . . ashamed of who I was. I guess I was also afraid that if people knew who I was, they wouldn't find what I was doing believable."
In the doc, Groff also explained how Michele helped him gain enough confidence to come out as gay, which he did in 2008, just one month after they both exited "Spring Awakening." However, before that, Michele recalled how she had fallen in love with Groff. "I was so in love with him," she said. "Finally, I cornered him at a party, and I said to him, 'Why don't you love me? Just love me. Why can't you love me? Date me. Love me.' And I just saw this look in his eyes, and in that moment, I knew. I realized in that moment, 'This is the end.' And I need to protect this. This is intense."
"And I never asked him again about his sexuality, and it was sort of this . . . I think he felt safe with me because he knew that I knew and that we could be best friends," she added. "And our relationship just grew and grew to the point that we would do the show and then we would go home together. That's why Jonathan and I became so close. We were so intertwined."
While it's clear Groff's love for Michele runs deep, keep reading to learn more about the actor's dating history over the years.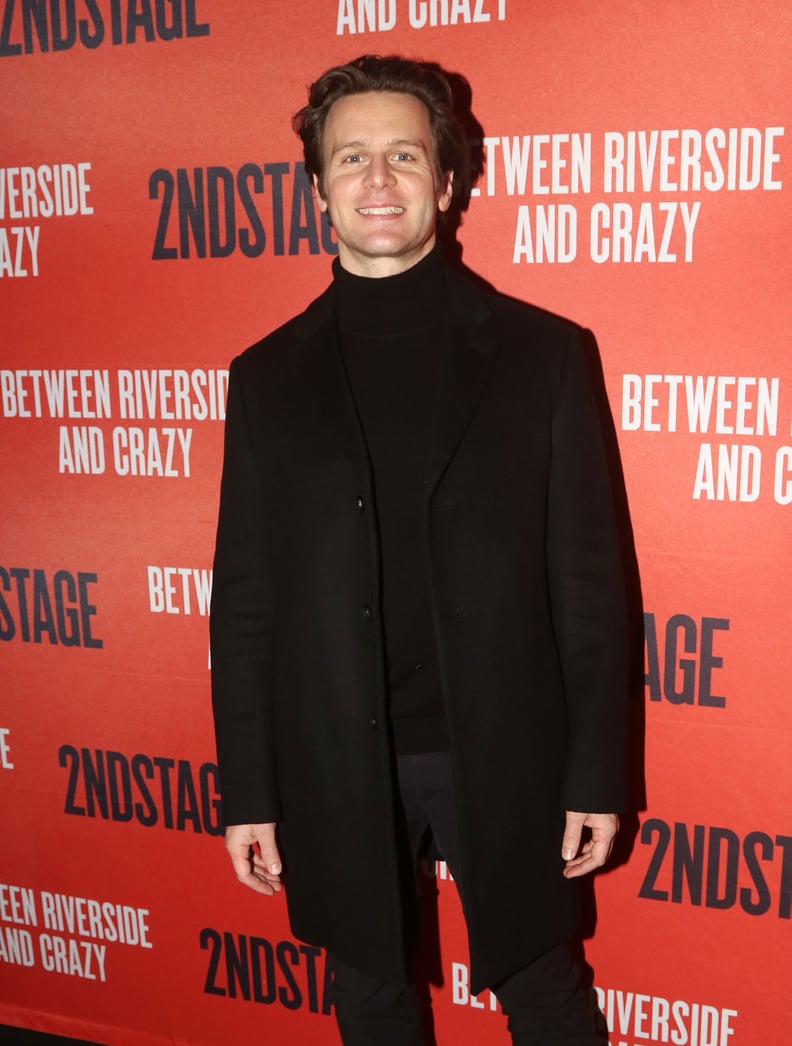 Jonathan Groff's First Longtime Boyfriend
While not much is known about Groff's first longtime boyfriend, he opened up about the relationship during an interview with FourTwoNine in May 2018, saying he kept it hidden for more than three years.
"I was sitting in Florence journaling, and I realized I had never once journaled about my boyfriend, and I had been in a relationship with him for three and half years," Groff recalled of the relationship, which came prior to them both coming out publicly. "I wouldn't even write about it in my journal because I was afraid somebody might read it. But then in Florence, I started one day just journaling about him and realized I never had before, and I started wondering, 'What is happening?' I knew in that moment I was going to come out of the closet."
He added: "I came back home and came out to my family first. And then my friends. Then I broke up with that boyfriend and moved out of the apartment we were sharing as 'roommates.'"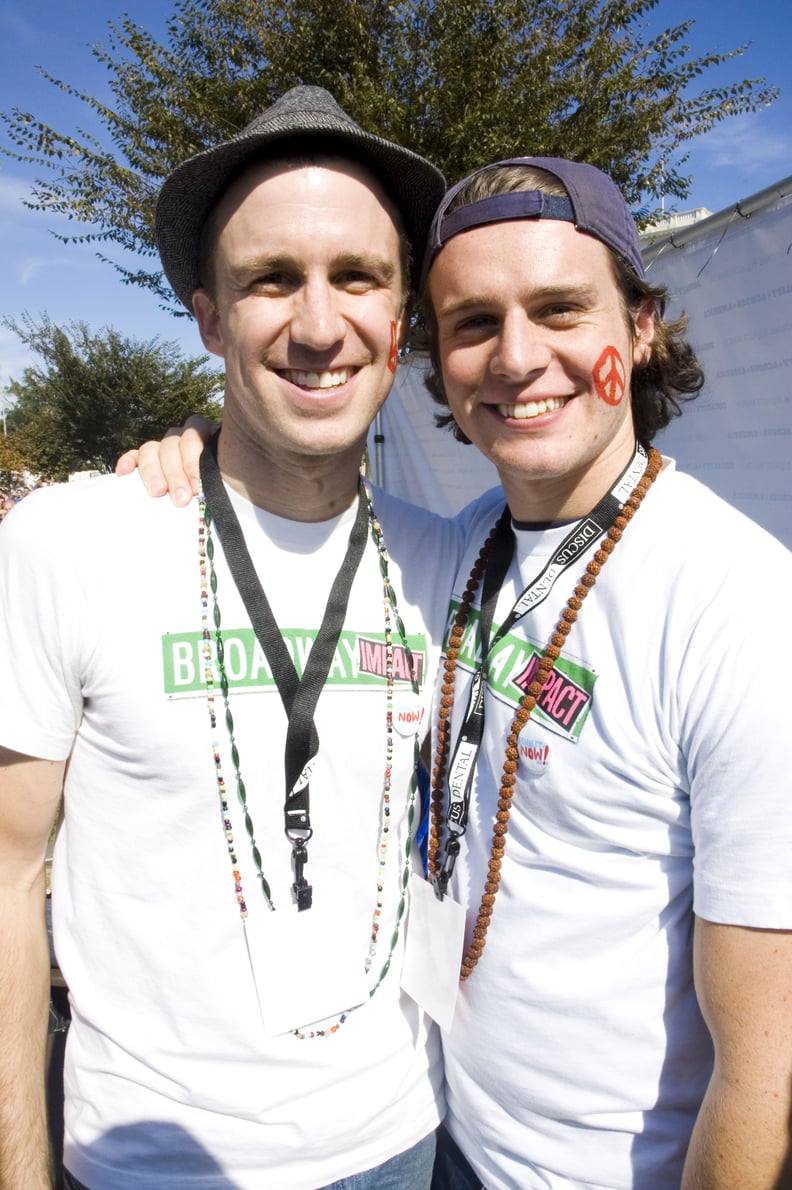 Gavin Creel
Groff's relationship with Gavin Creel became public after the two attended the National Equality March in Washington DC in October 2009. He spoke openly about the positive impact Creel had on his life during an interview with Broadway.com in November 2017.
"He changed my life in so many ways, that being one of them," Groff said, noting that it was at the march where he first publicly came out gay. "I was in love, and we were in DC, and it just made sense. A reporter from Broadway.com asked me: 'Are you gay?' She asked me, and I kind of took a moment. And she said, 'Oh my god! I don't want to make you feel weird. Forget I said that.'"
"I was just looking around at the crowd and at Gavin who was just like speaking into a megaphone. I felt so wrong to just be standing there," he added. "I always knew that I would come out. To me, love is more important than career. And so I walked over to her again, and I said, 'Hey, I know you wanted to ask me a question. I'm sorry to walk over here again after you just asked me that. But yeah, I'm gay.' And she was like, 'On the record?' And I said, 'Yes.'"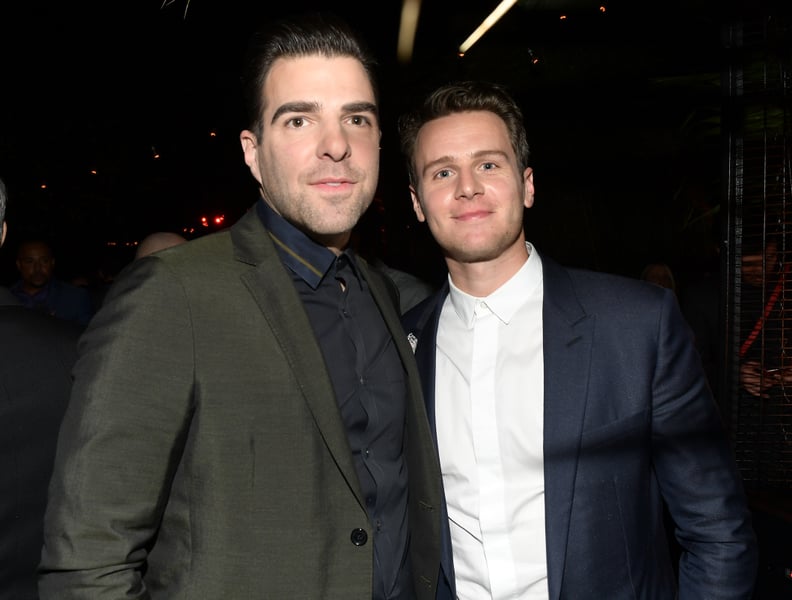 Zachary Quinto
Groff also dated actor Zachary Quinto. According to Us Weekly, the two first confirmed their relationship in 2012, though they split the following year due to their busy schedules. "Zach being away and filming was not easy on them," a source told the outlet at the time. "Now he's going to be in New York with his new play ["The Glass Menagerie"]. They really loved each other, so it wasn't an easy split."
"It just ran its course," the insider added. "Zach has been out and about, and he seems fine." The two appeared to be on good terms when they reunited at Groff's Broadway show "Hamilton" in 2015 and again two years later at the 2017 GQ Men of the Year party.
"I don't think one is easier than the other," Groff told FourTwoNine of dating actors versus nonactors. "I feel like in dating actors, the nice thing about it is they understand the schedules involved or having to leave for three months to shoot something and all of that. But when I was dating Gavin and dating Zach, it was more about the people they were instead of the actors they were, which is the same about the people who aren't actors that I've dated. It's about them as people and not about any careers or jobs they have."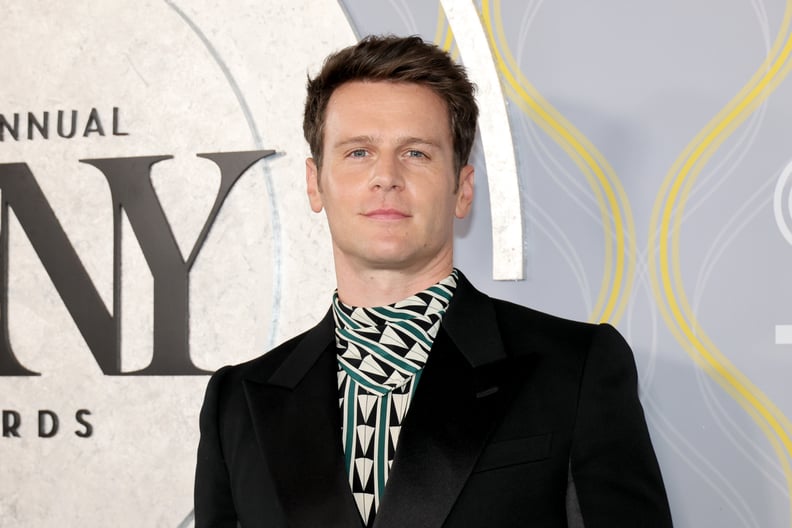 Corey Baker
Groff and Baker were first linked in 2018. They met while both teaching at Christchurch International Music Theatre Summer School in New Zealand, according to The Sun. It's unclear whether the two are still currently dating.