Jordyn Woods Interview About PrettyLittleThing Collection
Jordyn Woods on Her New Clothing Line and the Last Piece of Advice She Received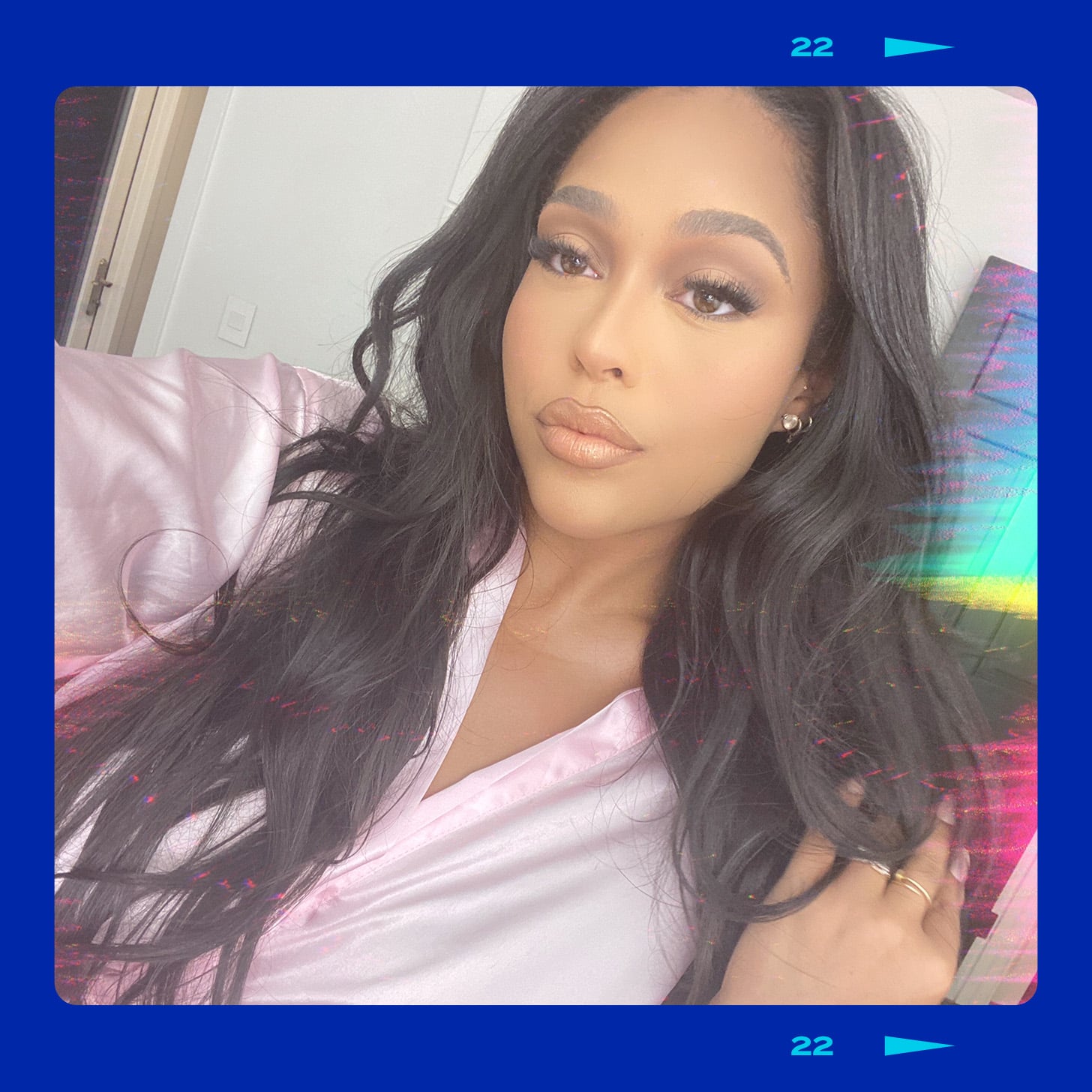 In our Q&A series Last Call, we get down to the bottom of every last thing with some of our favorite celebs — from the last thing they texted to the last thing they binge-watched. This week, model Jordyn Woods takes our call.
Jordyn Woods has plenty of reasons to celebrate lately. In addition to ringing in her 23rd birthday on Sept. 23, the model recently teamed up with PrettyLittleThing to launch her very own capsule collection and she's starring in BET+'s Trigger. Oh, not to mention, she and NBA player Karl-Anthony Towns seem to be very much in love! In honor of the release of Jordyn's PrettyLittleThing collaboration, we chatted with her about the clothing line, what she's been reading, the last movie she watched, and more!
Last thing you wore from your PrettyLittleThing collection?
The last image we shot for the campaign, which was the pink cheetah outfit.
Last piece you designed from the collection?
I believe it was the black latex outfit.
Last time you got dressed up?
Two nights ago, I went to a socially distanced dinner out here in LA.
Last piece of advice you received that changed your life?
"Stop wasting time and just go for it." A few people have been saying that to me.
Last thing you texted?
Probably my mom, talking about the event tonight.
Last movie or TV show you watched?
I've never seen Harry Potter, so I'm trying to watch all the Harry Potter movies. I'm on the third one now, and it's pretty entertaining because Harry's powers are getting stronger.
Last thing you ordered online?
I ordered this body spray off of Amazon. It smells amazing.
Last photo on your camera roll?
Let's see. It's actually my campaign, so I could post on Instagram for PrettyLittleThing.
Last thing you do before going to bed?
Brush my teeth.
Last gift you received?
A personalized blanket.
Last workout?
My last workout was one of my workouts from my fitness program that I did in my living room.
Last great fashion purchase?
I'm really into Bottega Veneta right now, so probably all of my Bottega heels.
Last book you read?
The Four Agreements by Don Miguel Ruiz. I got through it in one day. It's a very quick read. I think one of the agreements is don't take anything personal, which is normally what people say is a reflection of how they feel inside. I think a lot of people can use that because it's easier to think that everything is personal and really nothing true is about you.
Last song or album you listened to?
Giveon's When It's All Said and Done EP and the song "Stuck on You" by Giveon.
Don't forget to shop Jordyn's collaboration with PrettyLittleThing, which is out now.
Image Source: Jordyn Woods