Julie Andrews Pays Tribute to Christopher Plummer
Julie Andrews Pays Tribute to Christopher Plummer: "I Have Lost a Cherished Friend"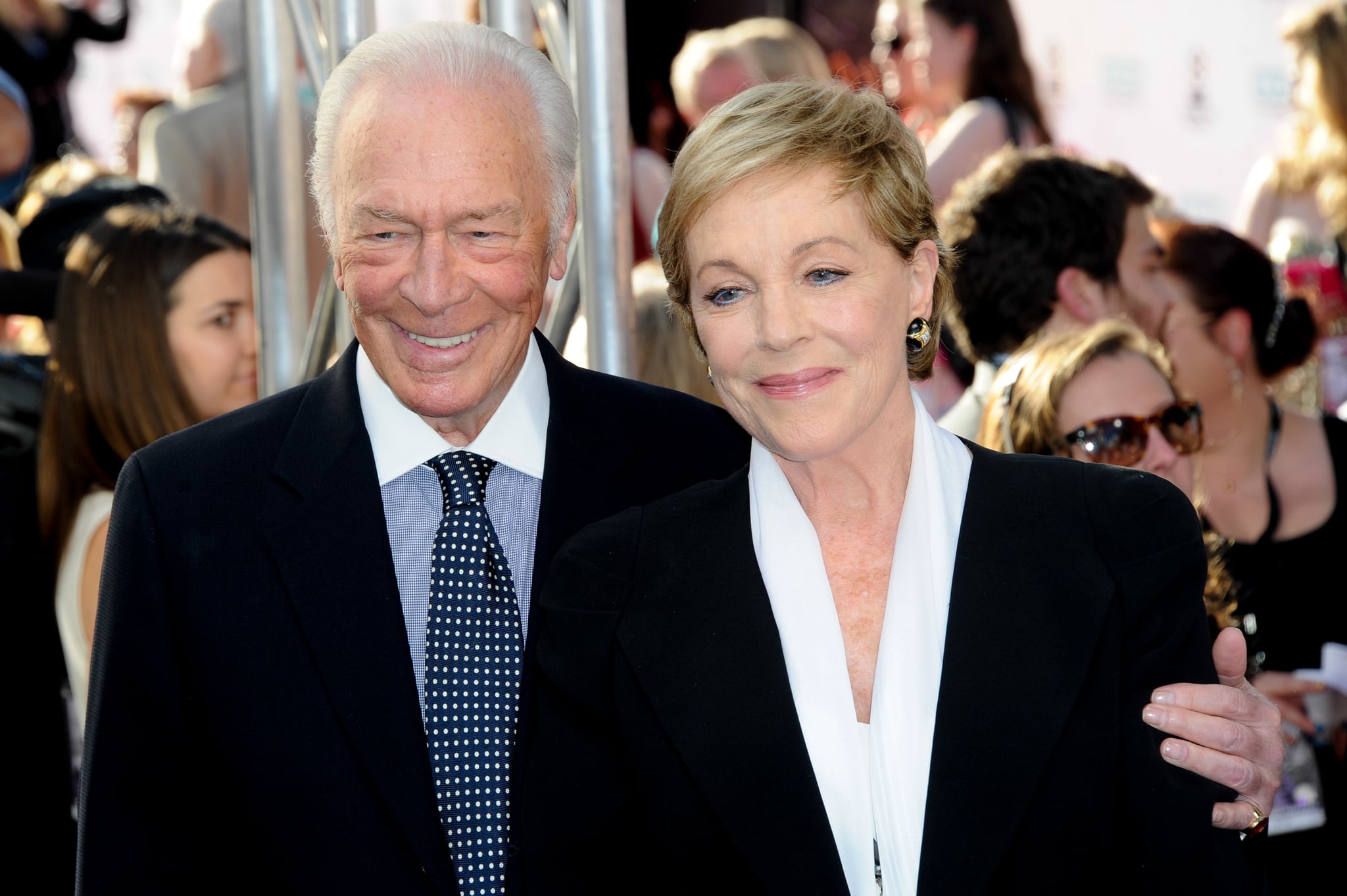 Julie Andrews is mourning the loss of her beloved Sound of Music costar and friend, Christopher Plummer, following his death. On Friday, the actress released a heartfelt statement about Christopher's passing, saying, "The world has lost a consummate actor today and I have lost a cherished friend. I treasure the memories of our work together and all the humor and fun we shared through the years."
The two first met when they played Maria and Captain Von Trapp in in 1965's The Sound of Music and maintained a close friendship over the years. When asked about their 50-year-long bond during a 2015 interview with Vanity Fair, Julie said, "[Christopher] was such a hugely great actor that when he was cast in Sound of Music all I could think was, 'How will I ever live up to that?' But we had a very good time. We never had a cross word, nothing."
Christopher died at the age of 91 at his home in Connecticut. His manager Lou Pitt announced his death in a statement, saying, "Chris was an extraordinary man who deeply loved and respected his profession with great old fashion manners, self deprecating humor and the music of words. He was a National Treasure who deeply relished his Canadian roots. Through his art and humanity, he touched all of our hearts and his legendary life will endure for all generations to come. He will forever be with us." Christopher is survived by his daughter, Amanda Plummer, and his wife, Elaine Taylor.
Image Source: Getty / Allen Berezovsky