Kate Hudson and Goldie Hawn's One-of-a-Kind Bond, in Kate's Own Words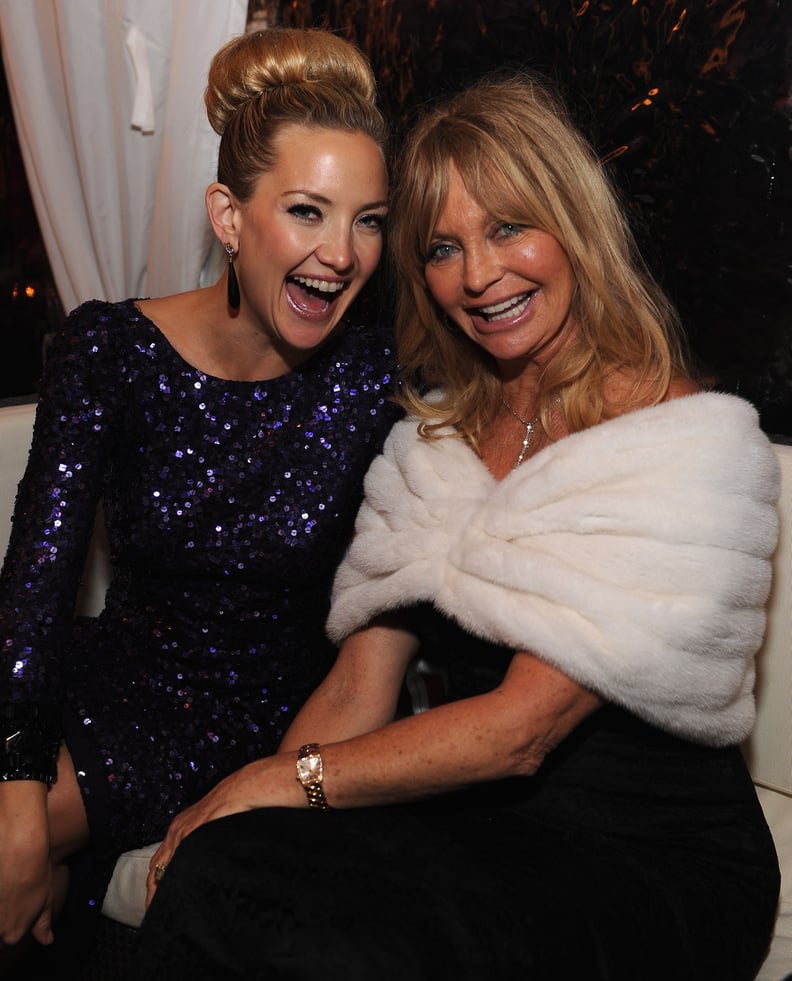 On Goldie's Hawn Foundation: "What my mom has spent these last 20 years focused on has been truly remarkable! #RoleModel."
On her mother's relationship with Kurt Russell: "I think what they have, in terms of connection, is really rare and beautiful and something to strive for, but it doesn't come without its stuff, [as do] all relationships."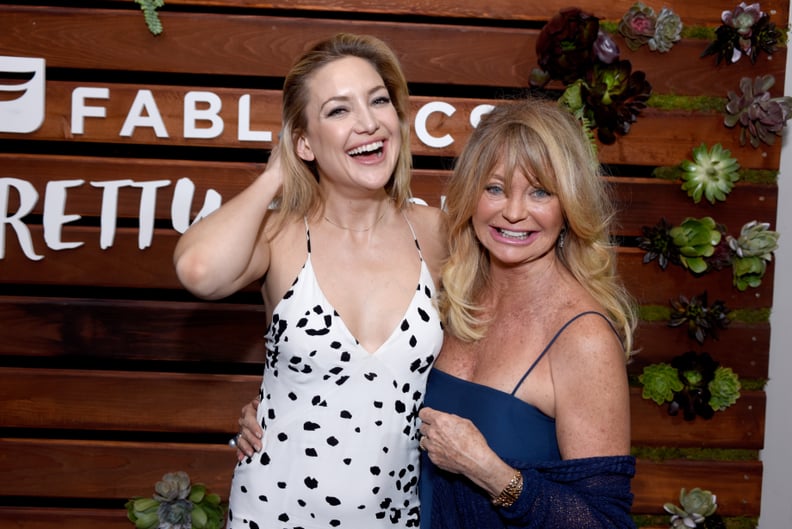 On her humble upbringing: "My mom wasn't a big shopper for us. I think they [Goldie and Kurt Russell] wanted to instill that in us even though we grew up in a really privileged and lucky lifestyle."
On Goldie being her role model: "As much as she means to other people for other reasons, she is literally the life force for me and my family."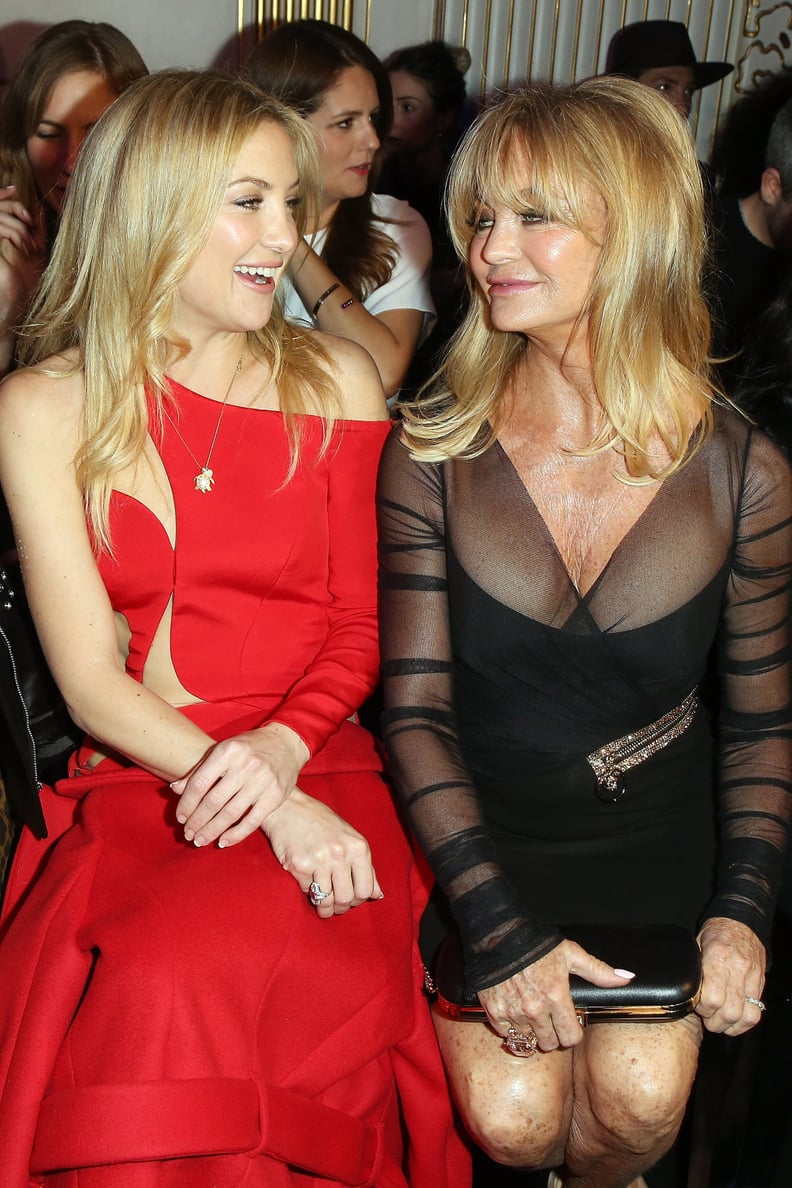 On Goldie's easygoing nature: "Because of her personality, but also because of her spirituality, she's very open to change and can go with the ebbs and flows of life. She is a searcher herself, so my mom loves and enjoys her own life, which I think was a really wonderful thing to see growing up."
On the best advice she's gotten from Goldie: "My mom once said something so poignant to me: 'Honor your female friendships, because men can come and go, but when we nurture our relationships with women, they can be forever.' I really believe that."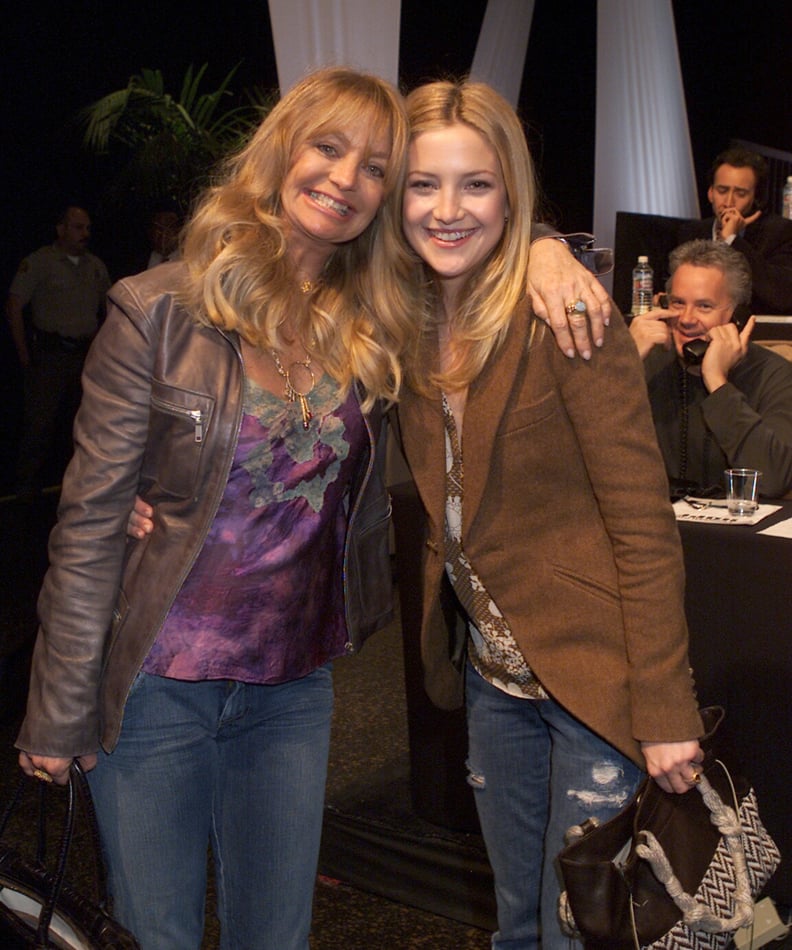 On their close bond: "It starts with my mom. My mom never had — obviously as a parent you have certain expectations — but my mother never had unreasonable expectations. Her expectations were very simple: it was your kindness, and being present, and acknowledgment, and gratitude. Things that are really, I think, important to be raised with. But in terms of life expectations — what you do, or who you're with, or what you chose to be — she really allowed us the freedom to experience our own lives, which doesn't mean that it didn't come with parenting! I pretty much talk to her every day. I can't really go a week. I've gone a week, but it's super rare."