Look Back at Katy Perry's Most Exciting VMAs Moments
Katy Perry is hosting the MTV VMAs for the first time this Sunday, and if we know anything about her, it's sure to be crazy. Over the years, the singer has had some pretty iconic moments during the award show, but she has also had a lot of firsts. It's where she performed her first single, "I Kissed a Girl"; it's where she met her former husband, Russell Brand; and it's even where she started her love-hate friendship with Taylor Swift. While there's still no word on whether the two frenemies will bury the hatchet during the show this year, we anticipate that there are even more exciting moments in store. Take a look back at her most memorable appearances on the show ahead.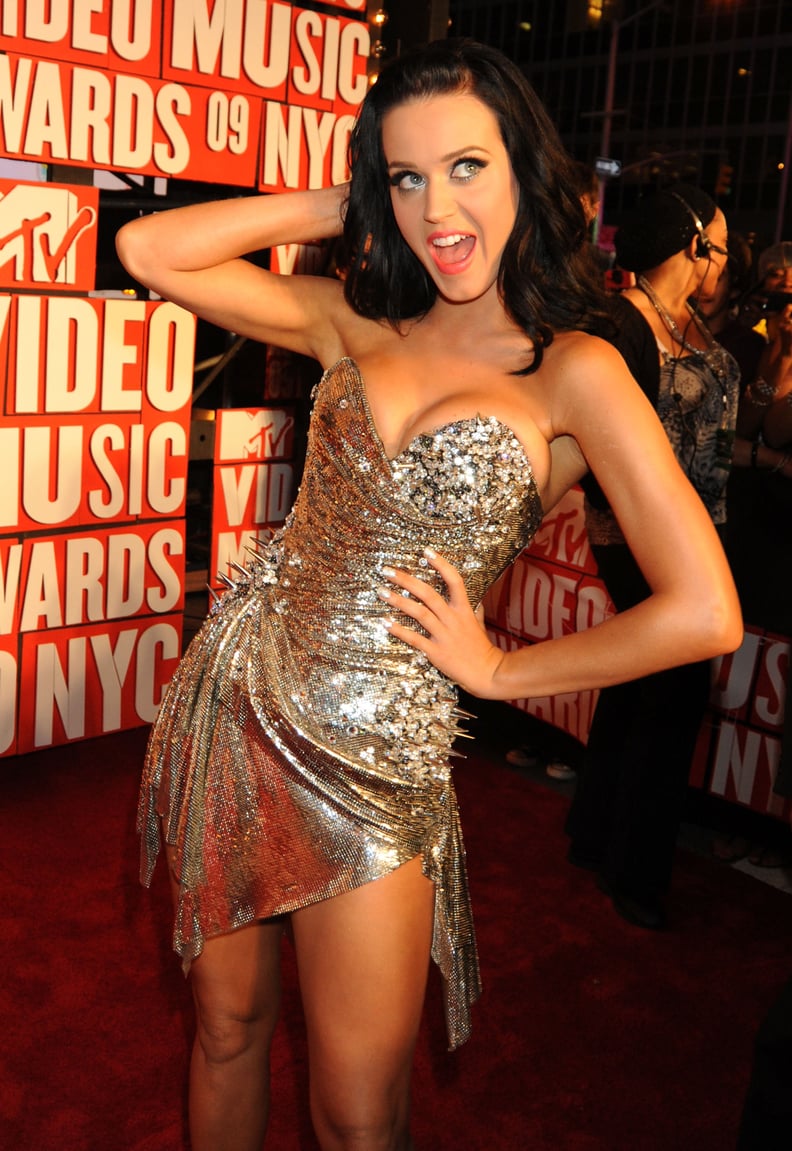 2009: Katy Didn't Win Any Awards, but She Did Steal Russell Brand's Heart
Before developing a relationship, the two couldn't stop flirting during the show as host Russell talked about how he was the true winner of the night because he was staying at the same hotel as Katy.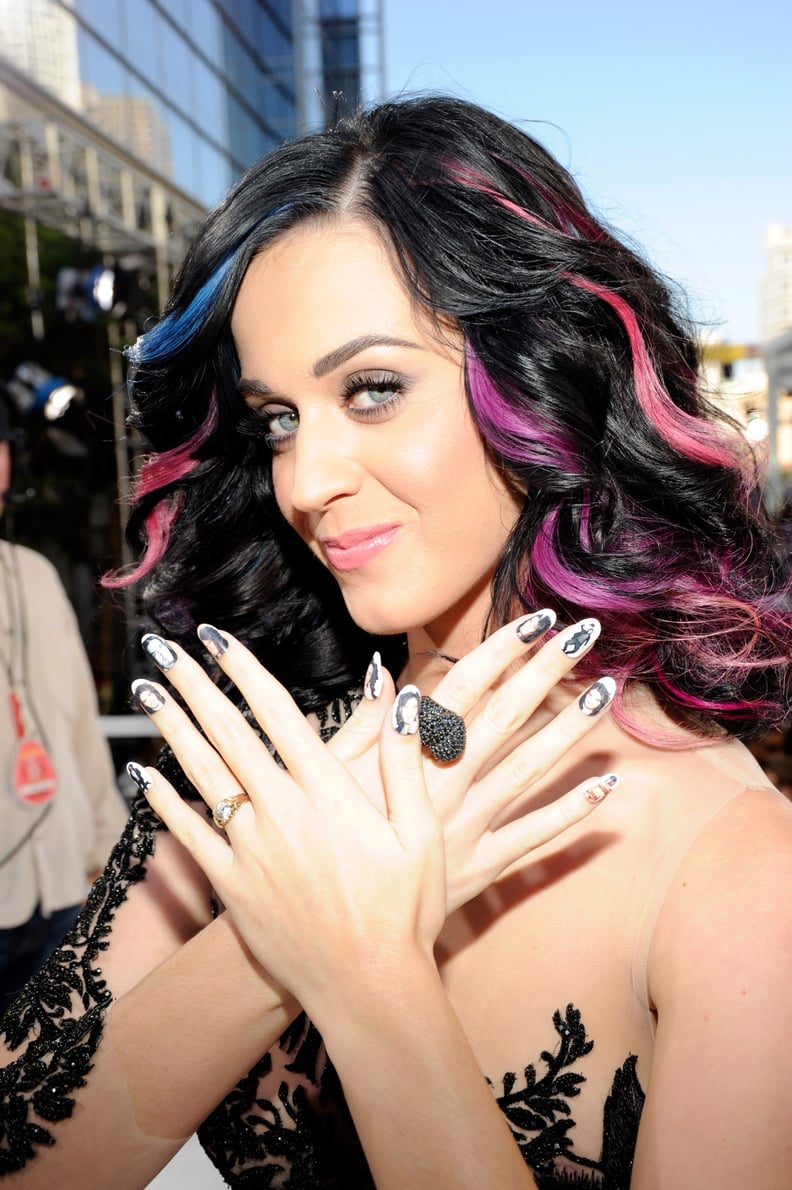 2010: Katy Kept Russell Close Even Though He Couldn't Attend the Show
Since Russell, who was her fiancé at the time, couldn't attend the show, she decided to paste his face on her fingernails.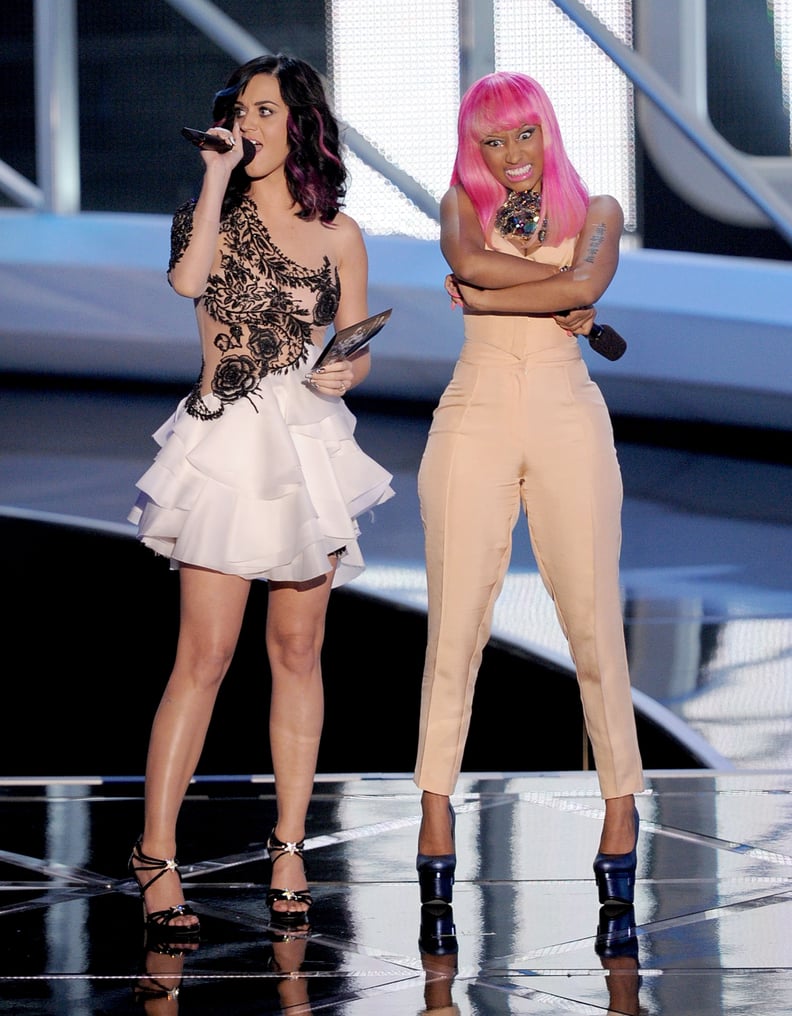 2010: Katy and Nicki Minaj Shared the Stage
Way before the ladies recorded "Swish Swish," they presented during the show.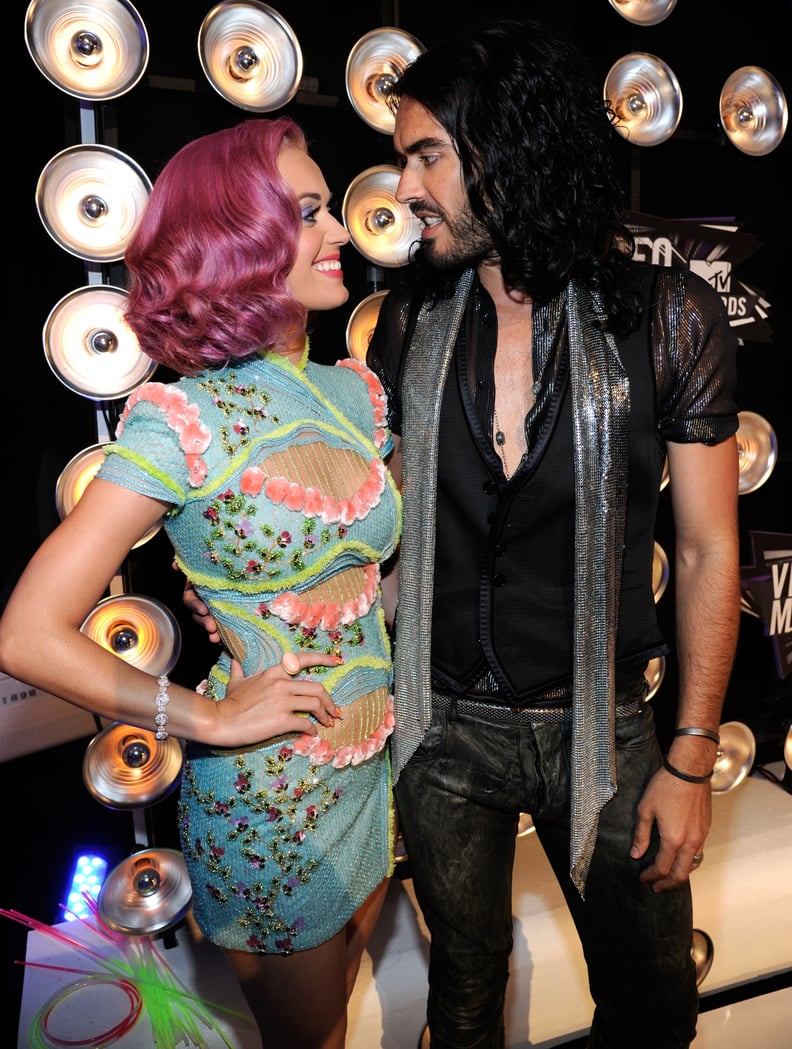 2011: Katy Attended the Show With Her Husband
Nearly two years after sparking a flirty friendship, the lovebirds attended the VMAs as a married couple. They broke up the following year.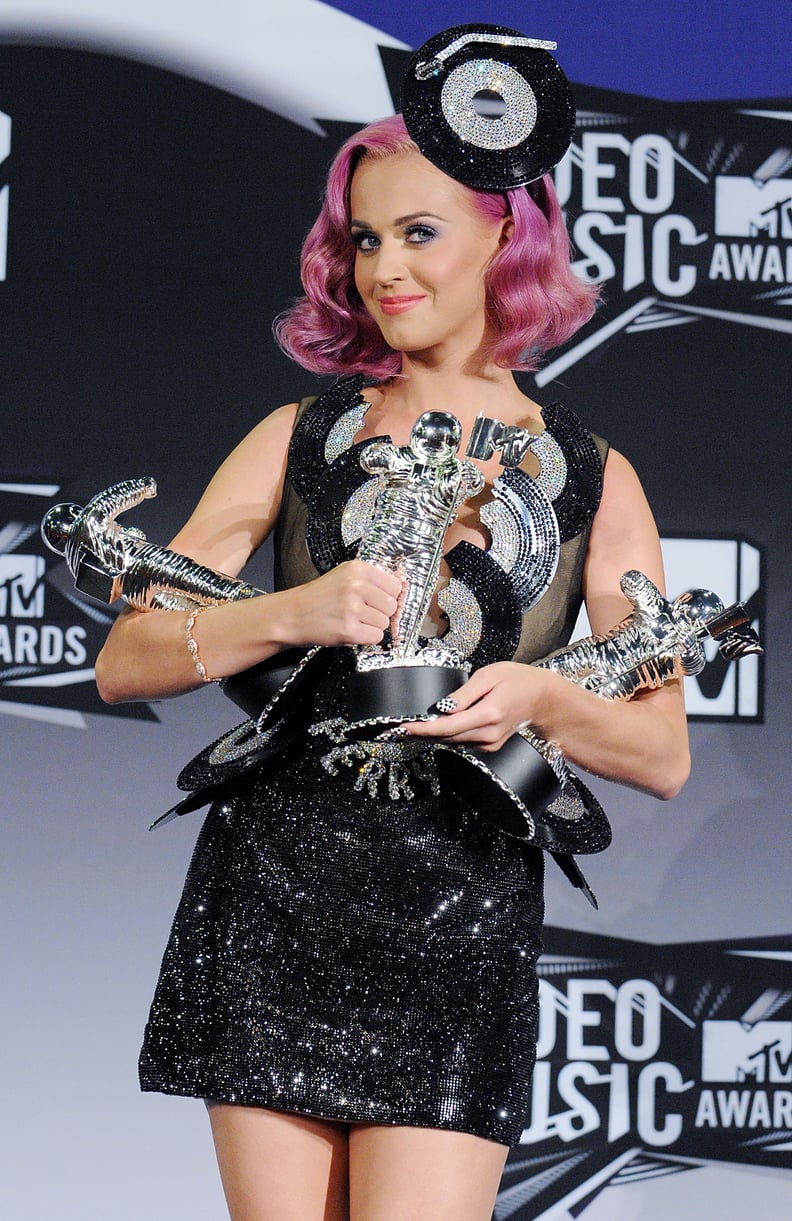 2011: Katy Earned Her First Moonman
The singer took home the award for best collaboration and best special effects for "E.T." with Kanye West and video of the year for "Firework."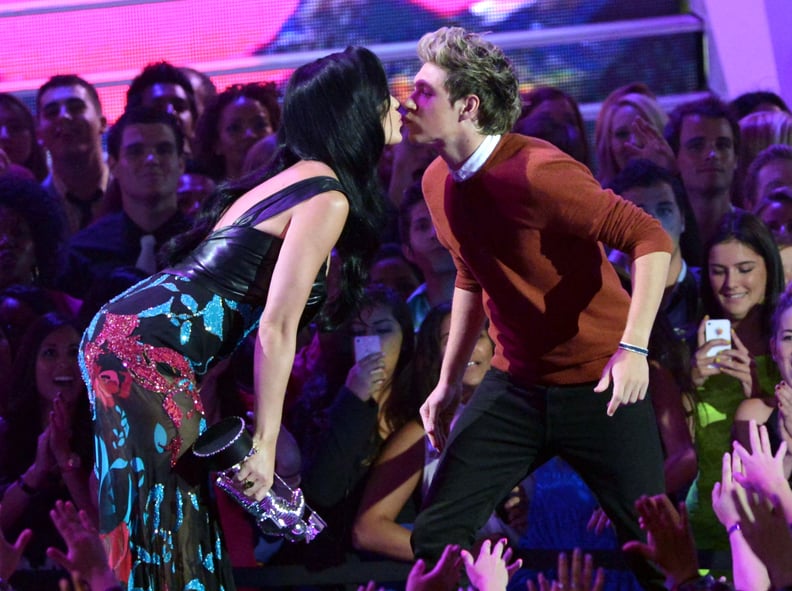 2012: Katy Kissed One Direction and Made Us Eternally Jealous
Katy snuck in a kiss after presenting them an award on stage.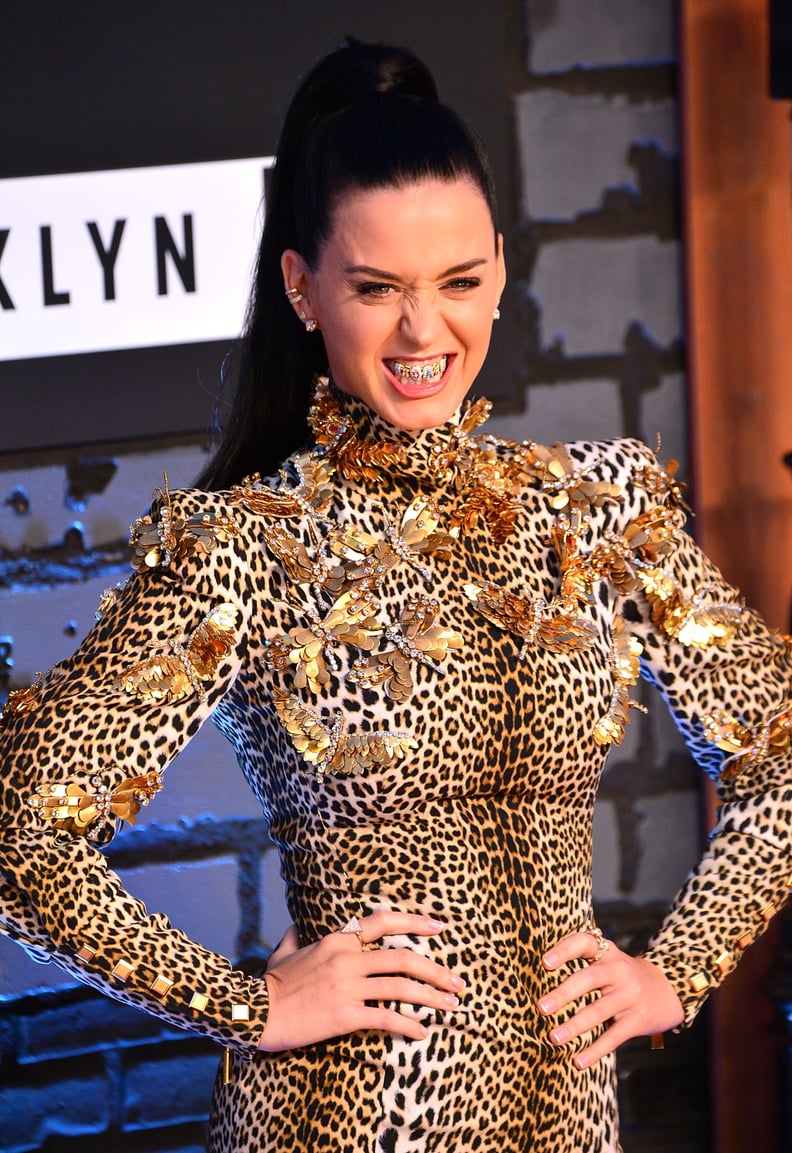 2013: Katy Showed Off Her Best "Roar" With a Grill
The singer promoted her new single by wearing cheetah print and donning a mouthpiece for the cameras.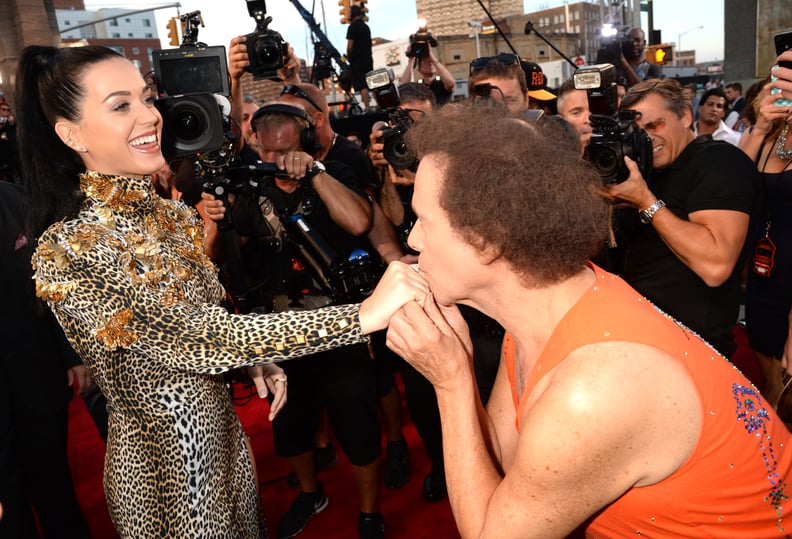 2013: Richard Simmons Worshipped at Katy's Feet
Before stepping inside, Katy met the workout guru on the red carpet.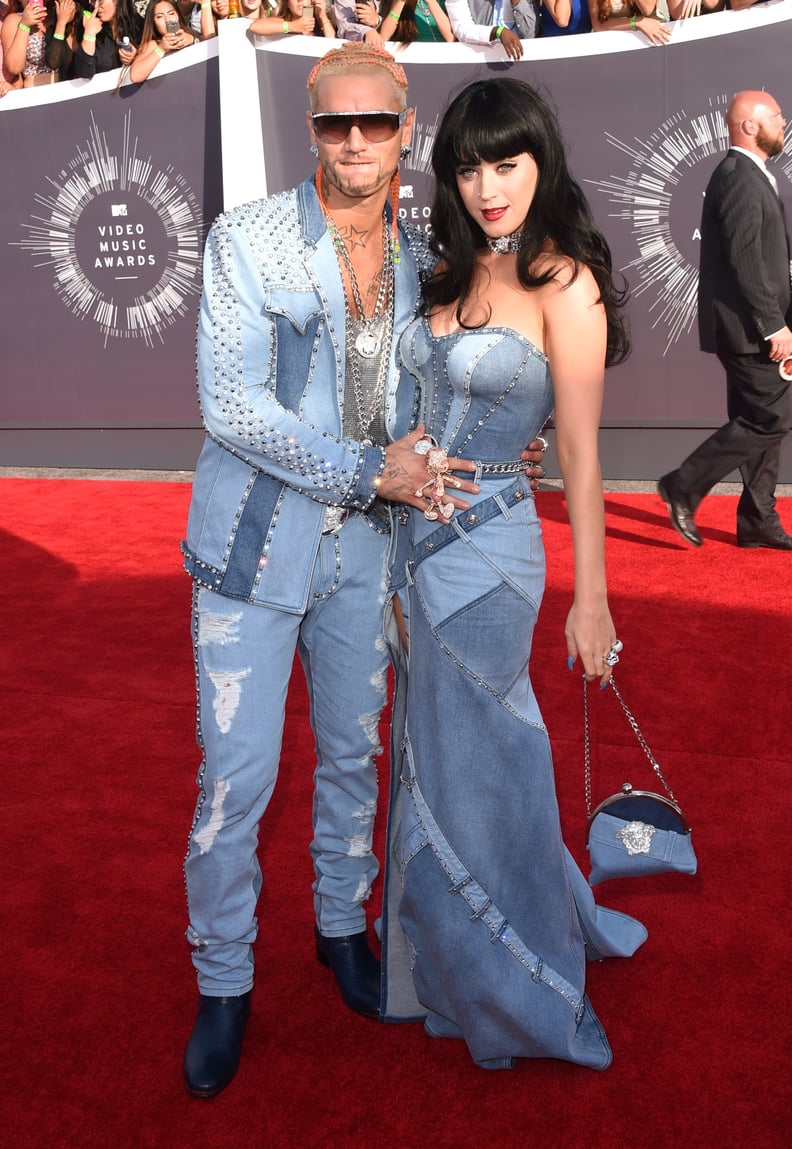 2014: Katy Channeled Her Inner Britney Spears
The singer and Riff Raff paid tribute to Britney and Justin Timberlake's iconic look from the '90s.