Keanu Reeves Decides to "Hit the Road" and Give Stranded Plane Passengers a Tour of Bakersfield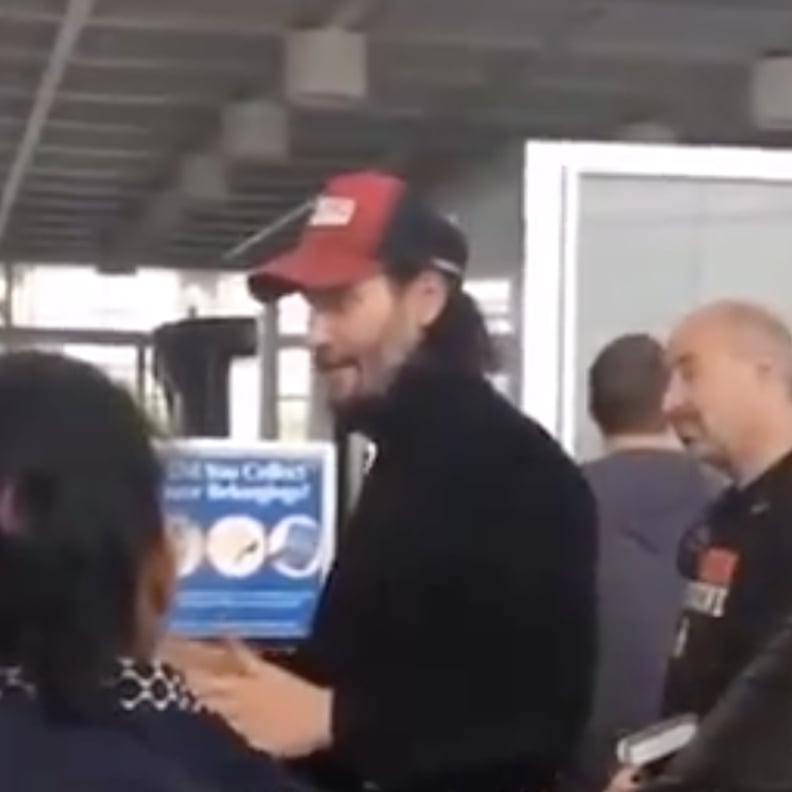 You probably don't anticipate getting stranded in Bakersfield, CA, anytime soon. But if you do, you better hope it's with Keanu Reeves. Over the weekend, the 54-year-old John Wick actor was on a flight headed from San Francisco to Los Angeles when the plane was forced to make an emergency landing due to a mechanical issue. The aircraft was rerouted to Bakersfield, where Keanu and his fellow passengers were thankfully safe but also stranded. The baggage handlers weren't able to arrive and unload the plane for three hours, so Keanu proposed that he and his new friends "hit the road and then deal with your bags later." What a brilliant man.
One of the commuters, Brian Rea, captured and posted the experience on Instagram. Those who were down to cruise around Bakersfield hopped in a van, got some snacks, and listened to Keanu list facts about the city while playing some tunes. "Its population is around 380,000, making it the ninth most popular city in California and the 52nd most popular city in the nation," he says in one clip. And he actually has the perfect tour guide voice, which makes this even more amazing. Check out more videos of Keanu's mini adventure with his fellow passengers ahead!