Nicole Kidman and Keith Urban's One-of-a-Kind Romance, in Their Own Words
Nicole Kidman and Keith Urban have that love that most people dream of. Regardless of whether they're hitting a red carpet or driving in their car, it's quite clear that these two are crazy about each other. The Australian duo first started dating back in 2005, and while Nicole has gone on record saying that she wishes she "could have met him much earlier," Keith says meeting her "wasn't life-changing, it was life-beginning." Keep reading to see the sweetest things they've said about one another.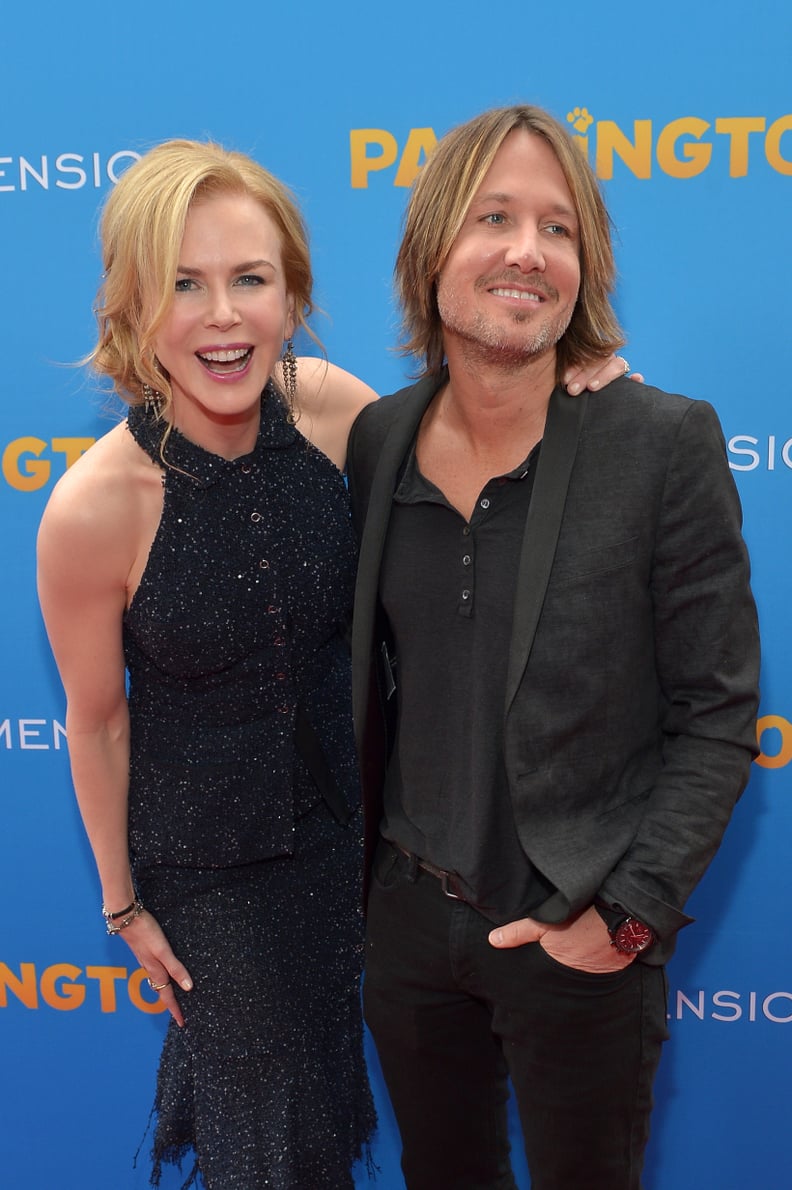 Nicole on Keith
On their nuptials: "We got married very quickly and we got to know each other when we were married. I wanted a partner and someone to share my life. I wanted more children. That's happened for me. It's not through just luck. I was open to it and willing to change and welcome the change I got to have a child when I was 41 and then we had a surrogate."
On whether she met him at the right time: "I wish I could have met him much earlier and had way more children with him, but I didn't. I mean, if I could have had two more children with him that would have been just glorious, but as Keith says, 'The wanting mind, Nicole. Shut it down.'"
On the one time she saw him play in an impromptu jam session: "I looked up at him at one point and I saw his tattoos and his foot going, and he had the guitar, and I was like, 'God, I love that man. I'm so glad I'm in this world.'"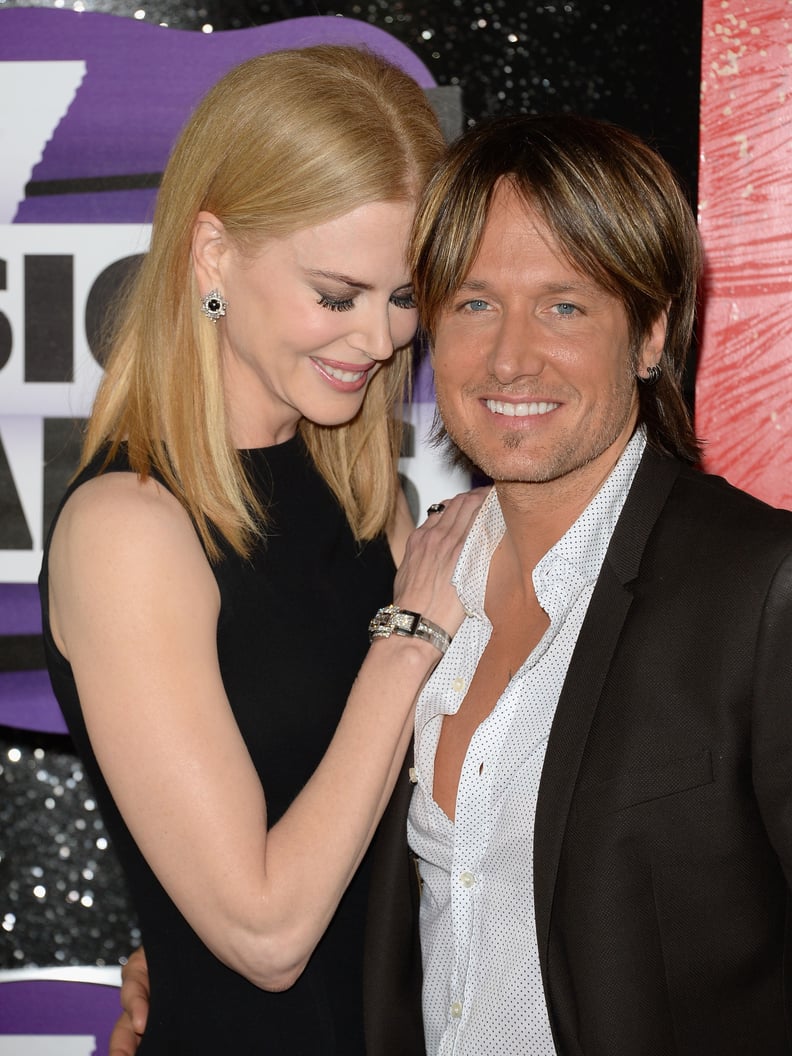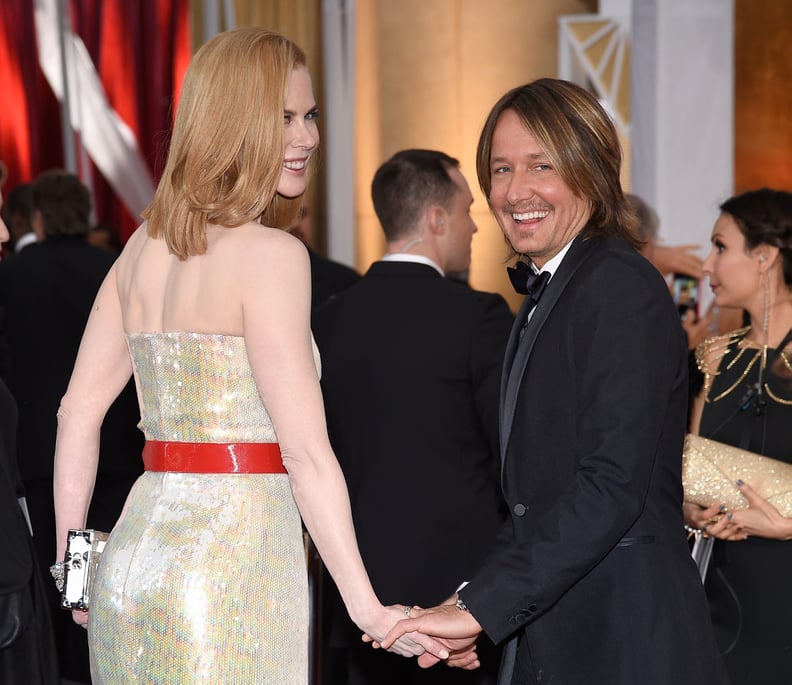 Keith on Nicole
On their first encounter: "We met at this function called G'Day LA out in Los Angeles and I thought, 'Gosh, I'd really like to meet her, I've never met her. We're both from Australia and I'm sure we both have a similar journey to get to where we are.' She walked into the green room where I was and I was standing with a couple of friends, and I was like, 'Oh, there she is. There she is.' I swear to you she glided across the room, floated. I don't know how she did it. It was out of this world and there was a split moment where she wasn't with anybody, and I thought, 'I'll just go up and say hi.' I plucked up the courage to go and do it, very nervously, trying to be all cool, and she was very pleasant. There was that moment of waiting for the next thing to be said, which I didn't know if I was bothering her or what was going on, so I just said, 'Nice to meet you,' and walked away. Then I thought, 'Was I supposed to say more?' I went back over and apologized and we just started talking. It just really clicked."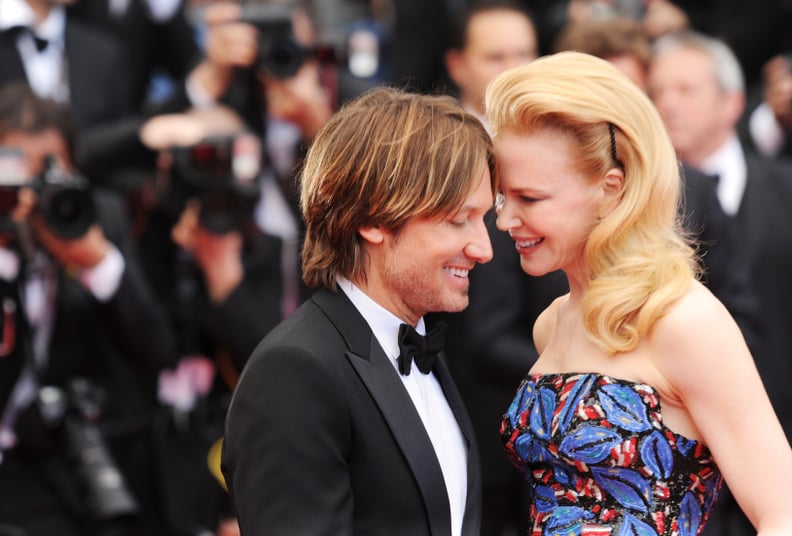 On meeting Nicole: "[It] wasn't life-changing, it was life-beginning. It was literally, like, 'OK, life starts.'"
On her movie career: "I love that she's so fearless with those choices. That she'll go from something like Grace straight into this role, it's always admirable the fearlessness she has as an artist."
On what he admires about her the most: "The thing I marvel at the most is how she does that and takes care of our family. She's an amazing wife and mother and people ask me, 'How do you do it?,' I say, 'It's Nic.' She's got all of us so incredibly taken care of. She's amazing."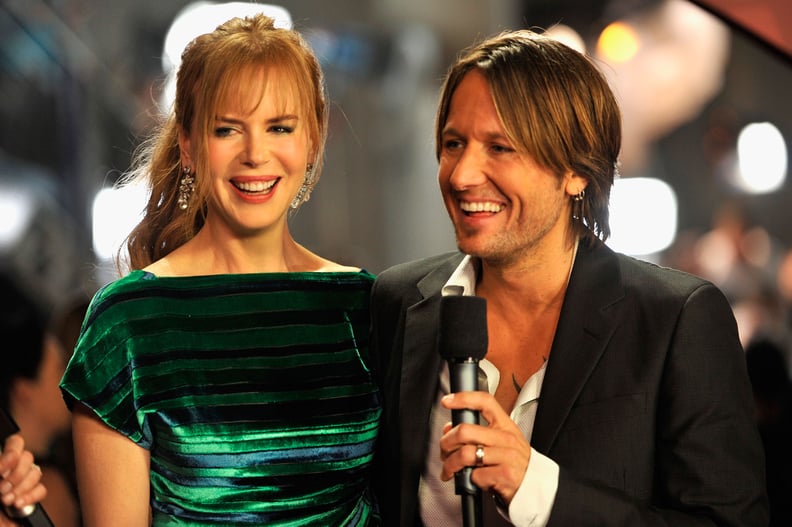 On what their relationship is really like: "We're pretty goofy. I mean there's no question that that's what we're like. Anybody that knows us on a personal level knows that's exactly what we're like most of the time."
On how much he values Nicole: "You know, she's my best friend. I've never had anybody on the planet that knows me as well as she does. I would love to have been worthy of somebody like Nic, but I was a long way from it when we met, but somehow we just found there was love there, real love. I literally just feel like the luckiest guy on the planet."