Kim Kardashian Insists Taylor Swift Knew About That "Famous" Lyric Before It Came Out: "My Husband Gets So Much Sh*t"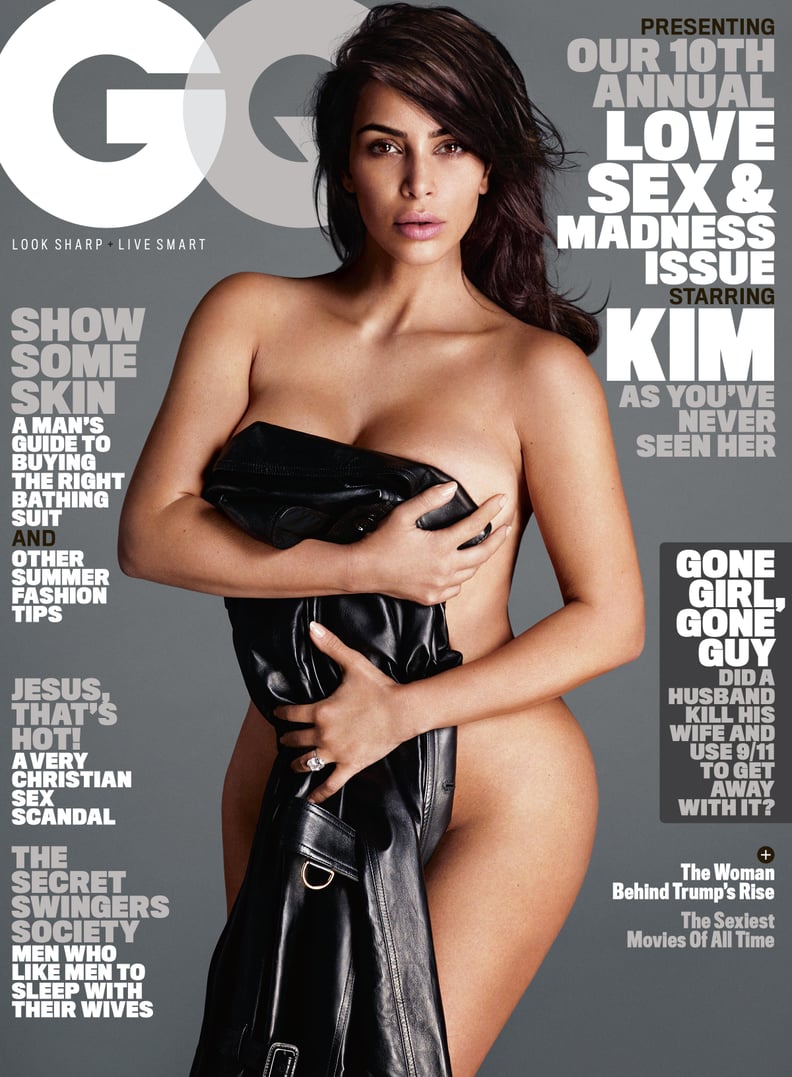 GQ | Mert Alas & Marcus Piggot On her romance with husband Kanye West: "All my friends and my sisters say, 'You guys are so perfect for each other. There's no one that would want to sit in your closet for hours with you and try on clothes.'"
On the one thing she does that drives Kanye crazy: After Kim calls Kanye to ask, because she "can't think of anything that I could possibly do that drives you crazy," the rapper reveals that when designers email Kim a sketch of an outfit and he requests to see it, Kim sometimes forgets to forward the email, so he has to ask for it again and again.
On her brother Rob's engagement to Blac Chyna: "We're all on board. We definitely see that my brother is happy and getting healthy, and whatever gets him to that place, you know, we're happy for him. Chyna's a sweet girl, and I think we all have so many things going on in our lives that we just want my brother to be happy. Has there been so many crazy things that happened? Yes. Is the whole situation, you know, just . . .? I think people want to feel like we're all beefing and have this crazy fight, and we're really not. I think the drama naturally follows." On her and her siblings' portrayal in The People v. O.J. Simpson: "I don't think those parts were accurate. I think our ages were off and our looks were off. [Also the show] said [O.J.] tried to kill himself in my bedroom and it was Khloé's bedroom, not my bedroom."
On Taylor Swift knowing about Kanye's "Famous" lyric about her: "She totally knew that that was coming out. She wanted to all of a sudden act like she didn't," Kim said, adding a videographer actually filmed Taylor and Kanye's phone call discussing the matter. "[She] totally approved that [line in the song about Swift]. I swear, my husband gets so much sh*t for things [when] he really was doing proper protocol and even called to get it approved. What rapper would call a girl that he was rapping a line about to get approval? [She] totally gave the okay. Rick Rubin was there. So many respected people in the music business heard that [conversation] and knew. I mean, he's called me a b*tch in songs. That's just, like, what they say. I never once think, [gasping] 'What a derogatory word! How dare he?' Not in a million years. I don't know why she just, you know, flipped all of a sudden. It was funny because [on the call with Kanye, Taylor] said, 'When I get on the Grammy red carpet, all the media is going to think that I'm so against this, and I'll just laugh and say, 'The joke's on you, guys. I was in on it the whole time.' And I'm like, wait, but [in] your Grammy speech, you completely dissed my husband just to play the victim again."
On if Kanye and Taylor have spoken since: "No. Maybe an attorney's letter she sent saying, 'Don't ever let that footage come out of me saying that. Destroy it.'"