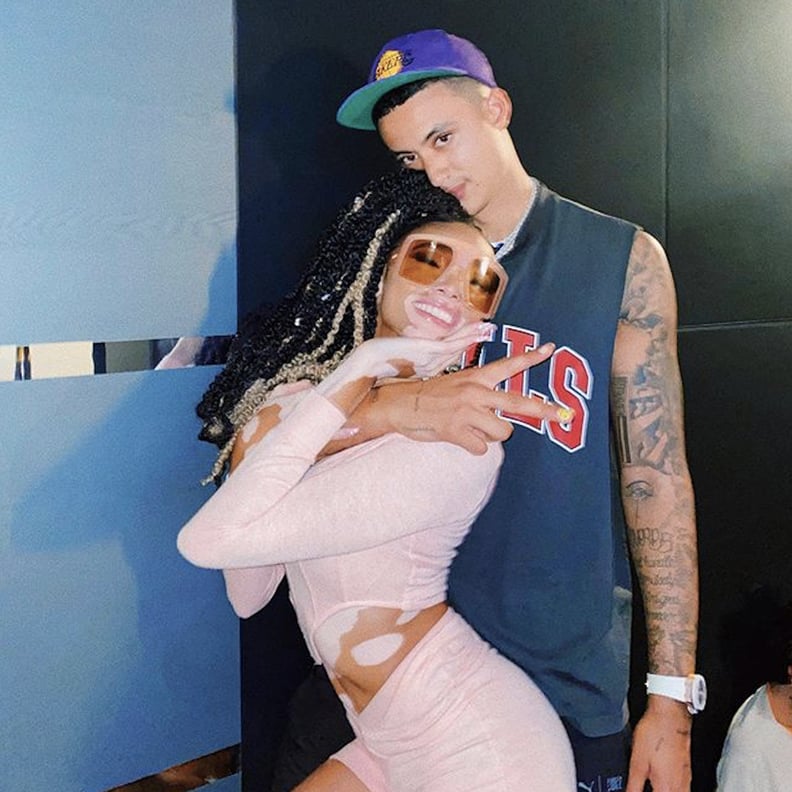 Since Dwyane Wade retired and his and Gabrielle Union's love has entered the post-season, the spot for the cutest NBA couple has been up for the taking, and one very good-looking new couple has clinched the top seed. *Kyle Kuzma and Winnie Harlow have entered the chat.* According to TMZ, the Los Angeles Lakers forward and stunning model first met at a Fashion Week party in September 2019, and started officially dating in April of this year. Ever since, their social media antics and public displays of love for one another have us swooning.
While the restart of the season initially had the two separated (Kyle was in Orlando embracing the NBA bubble life), they still found ways to brighten each other's days. For Kyle's 25th birthday on July 24, Winnie had an airplane fly over the players' hotel carrying the message, "Happy birthday King Kuz. I love you, Winnie." It's not every day that you can wish your boyfriend a happy birthday midair for all his teammates to see! And it looks like Kyle had some gorgeous flowers sent to Winnie for her birthday just three days later.
Once the NBA allowed the players' family members and close friends to join them in the bubble, Winnie was there by Kyle's side to cheer him on as he won his first NBA championship. Read on to see some of Kyle and Winnie's photos together, and prepare to be obsessed with how cute and seriously stylish the couple is.