Lana Condor and Anthony De La Torre's Wedding
Lana Condor and Anthony De La Torre's Wedding Will Include Dogs and In-N-Out Burger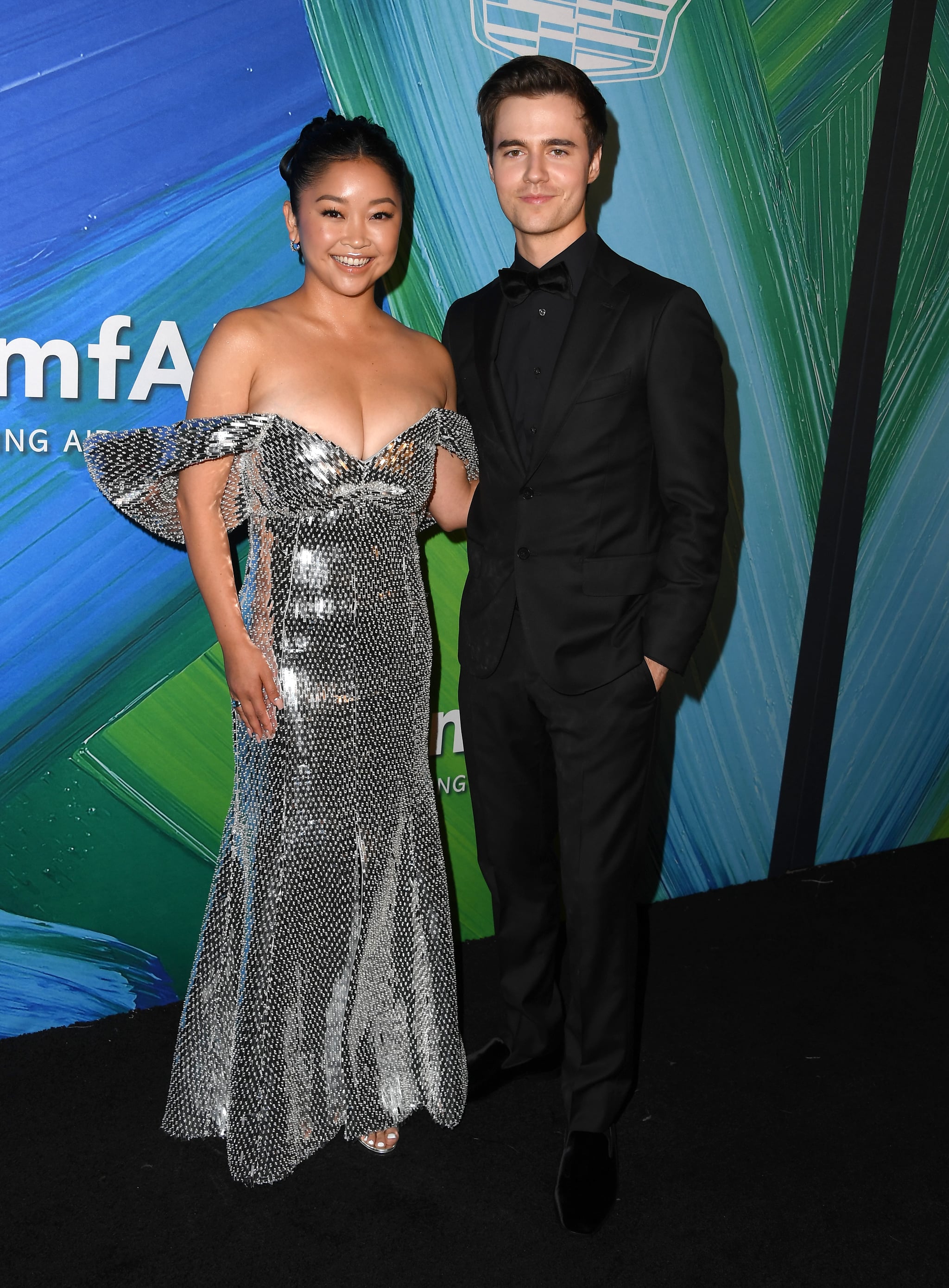 Lana Condor is getting married to Anthony De La Torre, and she has lots of thoughts about her big day. The actor — who stars in Netflix's new teen supernatural comedy "Boo B*tch," which premiered on July 8 — is taking a laid-back approach to her upcoming nuptials.
"Growing up, I knew I always wanted to get married and have a beautiful wedding, but I wasn't like Pinterest-ing or figuring out every detail," she said in a March 18 interview with People. "Anthony and I are both pretty go with the flow. So as we plan, we're just going with what we feel in the moment."
As if planning her own wedding wasn't enough, Condor has released a wedding collection in partnership with Amazon Handmade. It features handcrafted items and accessories "perfect for any bridal shower, bachelorette party, wedding gift and more," she wrote on Instagram on May 17.
Here's what we know about their wedding so far.
Lana Condor's Engagement Ring
Condor's engagement ring is from Paris Jewellers, and De La Torre designed it in collaboration with coowner Chau Lui. "Anthony worked with the INCREDIBLE Vietnamese female owned @parisjewellerscanada to design the most stunning piece I've ever seen!" Condor wrote in her Instagram engagement announcement on Jan. 28. "The fact he knew how important it was to me that he'd collaborate w/ a Vietnamese company to help design my ring is a testament to just how truly thoughtful he always is. I cannot wait to be your wife, baby. I love you a million times over."
The Ceremony
Condor plans on involving her two dogs, Emmy and Timmy, in the ceremony. "My plan — and I will train them — is for them to be the ring bearers and flower girls," Condor told Entertainment Tonight on June 22.
The Food
Condor has an ambitious vision for the food at her wedding. She told People that her "goal is to have the best food ever ⁠— a selection of all my [favorites]." She also told ET that she definitely plans on having In-N-Out trucks at the reception.
Lana Condor's Wedding Dress
Condor hasn't released many details about her wedding attire, but she did say that she plans on wearing her hair half-up, half-down.
Pre-Wedding Rituals
In terms of preparation, Condor has already planned out her pre-wedding rituals. "I'm going to drink a lot of water," she told People. "I actually carry around a gallon with me when I work because I really genuinely think that drinking water helps my skin not dull. I'm also going to use my gua sha. I'm definitely going to do masks because the morning of, I want to be as relaxed as possible."