We first met Lauren Conrad and Lo Bosworth on MTV's Laguna Beach in 2004, but it wasn't until The Hills that we got a better look at their close friendship. While it seemed like their bond was unbreakable, something mysterious happened in 2016; both Lauren and Lo stopped posting photos with each other on social media and they stopped attending red carpet events together. Lo didn't even congratulate Lauren on social media when she gave birth to her first child in July, but they did reunite at a friend's wedding the following month. It's still unclear what went wrong, or who knows, maybe nothing happened and they're still friends, but either way, here's a look back at their friendship.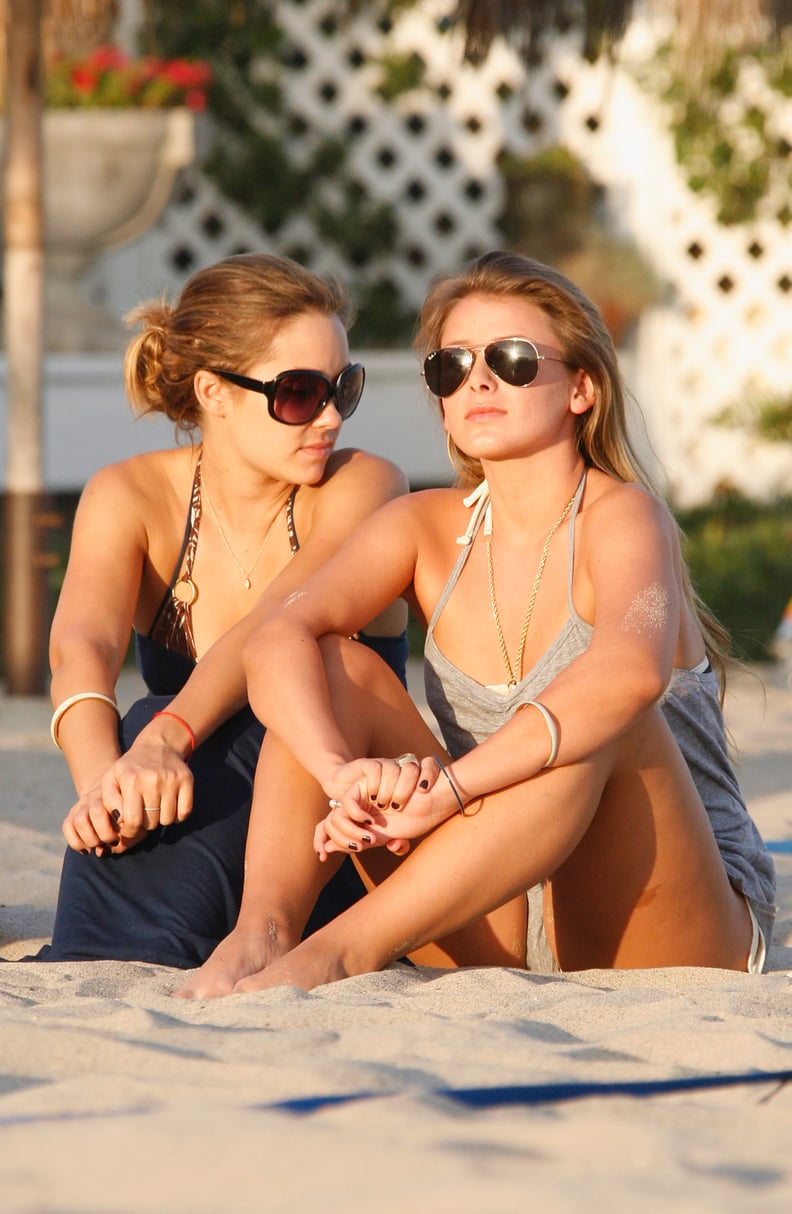 2004: We first got a glimpse of Lauren and Lo's friendship on MTV's Laguna Beach. The two were practically inseparable and always had each other's backs.
2006: The ladies then traded Orange County for the Hollywood Hills and starred in MTV's The Hills. At the end of the third season, Lauren and Lo moved into a house together with pal Audrina Patridge and we got a closer look at just how strong their bond was.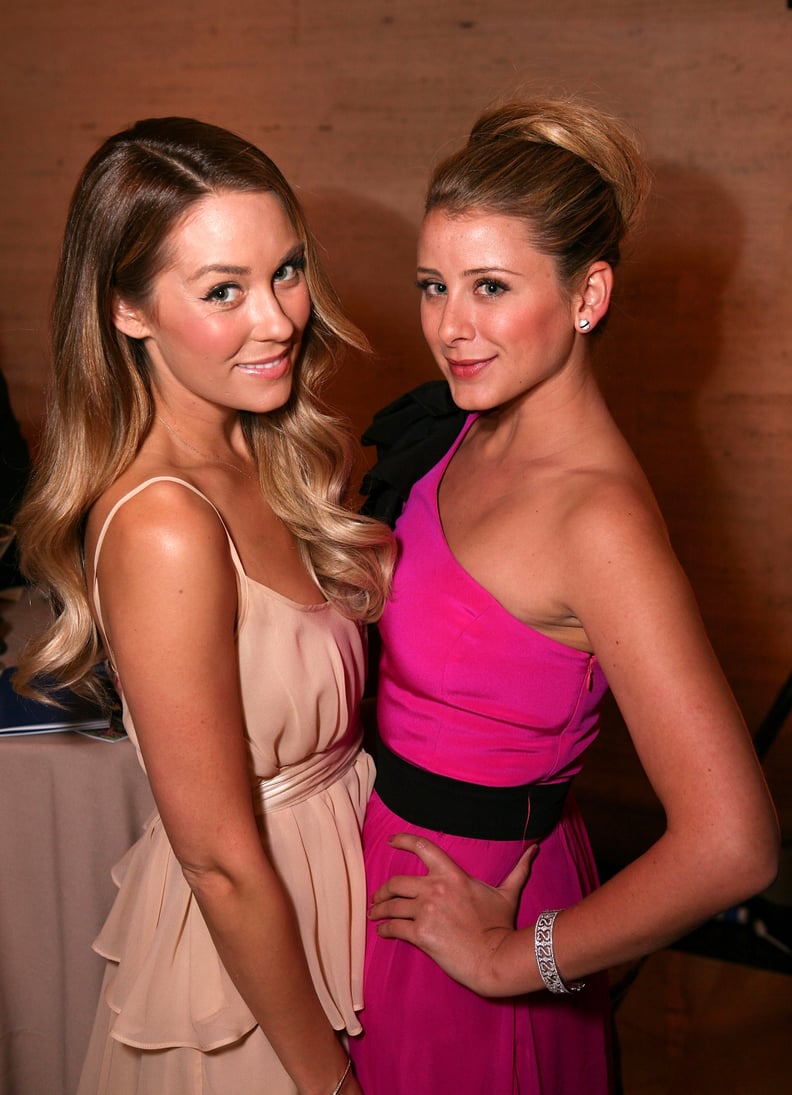 2010: Even after the series ended, Lauren and Lo remained close. In an interview with Glamour that April, Lauren was asked about what her friends mean to her, to which she replied, "Everything! There are six of us: Lo, who is my roommate; Whitney; my other roommate, Maura; Britton and Natania; and Jillian, whom I've known since kindergarten. When I'm upset, they build me up, and if I'm getting a little too involved, they bring me back."
2014: When Lauren tied the knot with William Tell in September, Lo served as one of the bridesmaids. In an interview with HuffPost Live the following month, Lo couldn't help but gush about how "beautiful" the entire affair was, saying, "[Lauren] was one of the most dazzling brides I've ever seen. She wore custom Badgley Mischka when she walked down the aisle, and the gown was just spectacular."
2015: When Lo became an ambassador for Actually She Can, a female empowerment campaign, the two were still close. While promoting the campaign, Lo had nothing but nice things to say about Lauren. "I'm so proud of all the success that she's had. She's doing what she really loves to do and I feel the same way about what I'm doing," she said in an interview with Cosmopolitan. "So I think it's pretty remarkable that we've both been able to walk away from what was a really interesting experience — a damaging experience for a lot of people — and come out of it with our heads held really high."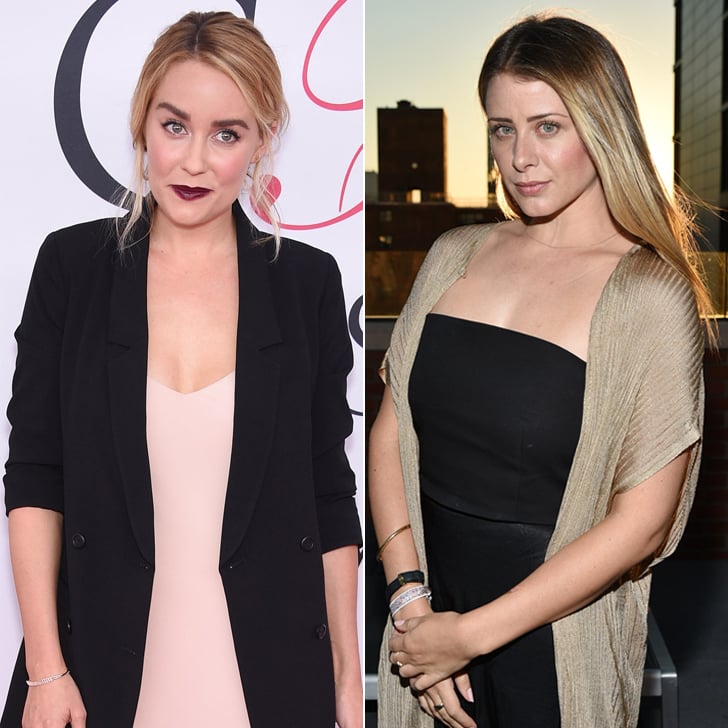 2016: But then, something weird happened. Lauren and Lo stopped posting photos with each other on Instagram, and Lo was noticeably absent for Lauren's 30th birthday celebration in Mexico. To make things even weirder, the last time they hit a red carpet together was in February 2015, though Lo did support Lauren at her Spring fashion show during NYFW in September 2015.
2017: Lauren is currently living in LA, and Lo resides in NYC, where she runs her lifestyle blog, The Lo Down. In August, they reunited at a pal's wedding in Ojai, CA, where they both served as bridesmaids. While we're still not totally sure if these two are still friends, they could also just be in a long-distance friendship. We'll let you decide.