6 Times Leonardo DiCaprio Has Hit the Vape During a Big Event
Leonardo DiCaprio gained lots of attention after he won his first-ever SAG award at the ceremony on Saturday, but even more heads turned after the actor was spotted puffing on a vaporizer during the show. Leo was just minding his own business, sitting with The Revenant director Alejandro González Iñárritu and his BFF Kate Winslet and her husband, Ned Rocknroll, and enjoying the atmosphere; and even though people were freaking out about his vape pen on social media that evening, it certainly isn't the first time the Academy Award nominee has been snapped sucking on an e-cigarette (which, by the way, isn't any better for you than smoking actual cigarettes) — maybe somebody should get him a nice gold one for the Oscars? Keep reading to see six times Leo has brought his beloved vaporizer as his date to a big event.
01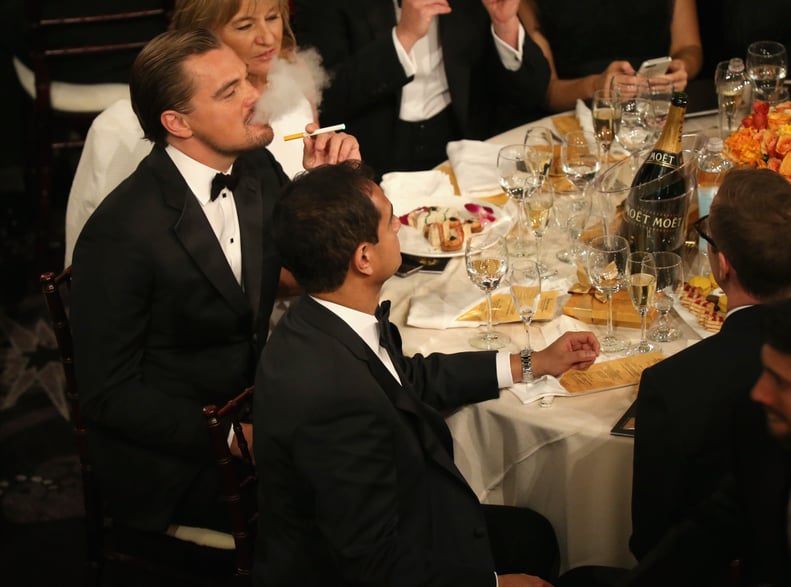 At the 2014 Golden Globes
Leo lit up an electronic cigarette at his table, where he sat with the rest of his The Wolf of Wall Street cast.
02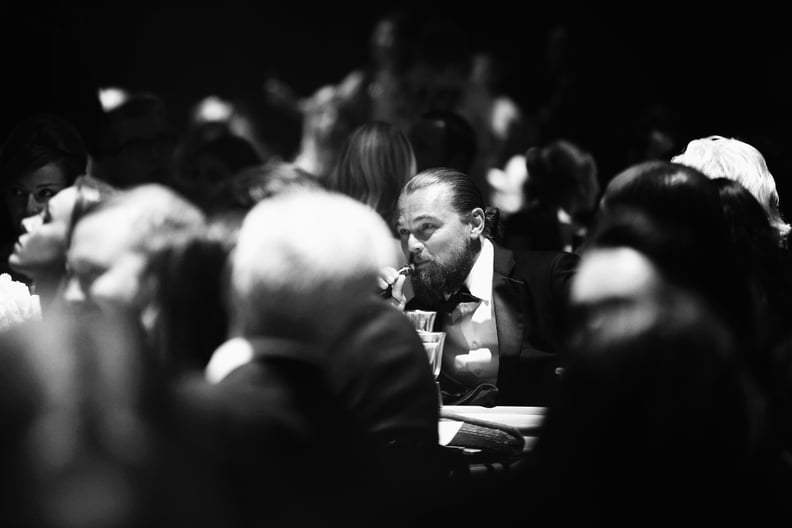 amfAR's Cinema Against Aids Gala in 2015
He smoked during the event, which was held during the Cannes Film Festival in May 2015.
03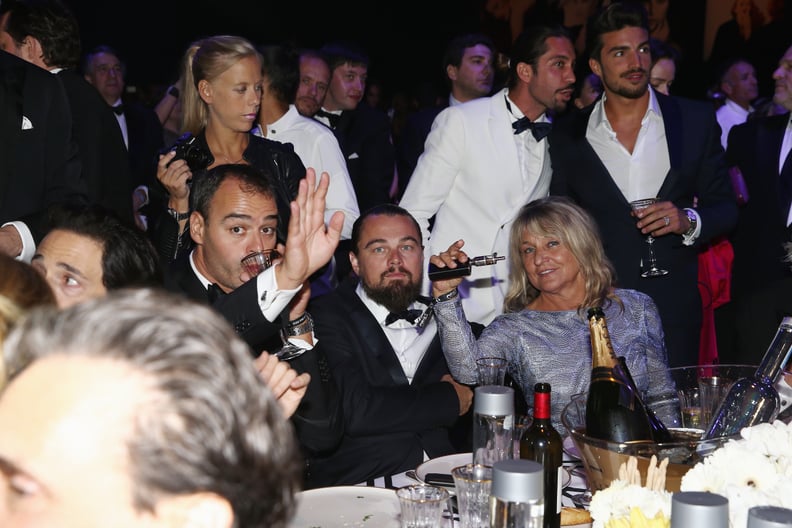 Even his mom, Irmelin, got a couple of puffs in.
04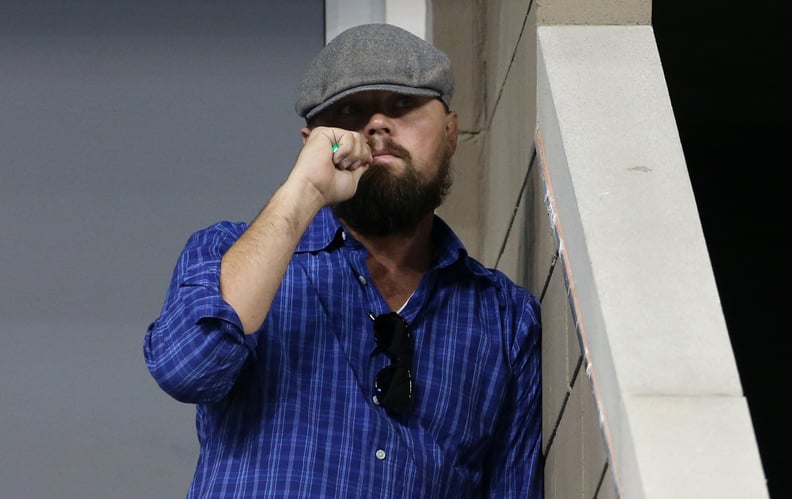 The 2014 US Open
He smoked an e-cigarette while watching Novak Djokovic play Andy Murray. Technically, he was outside, so it may not have been as big of a nuisance to those around him.
05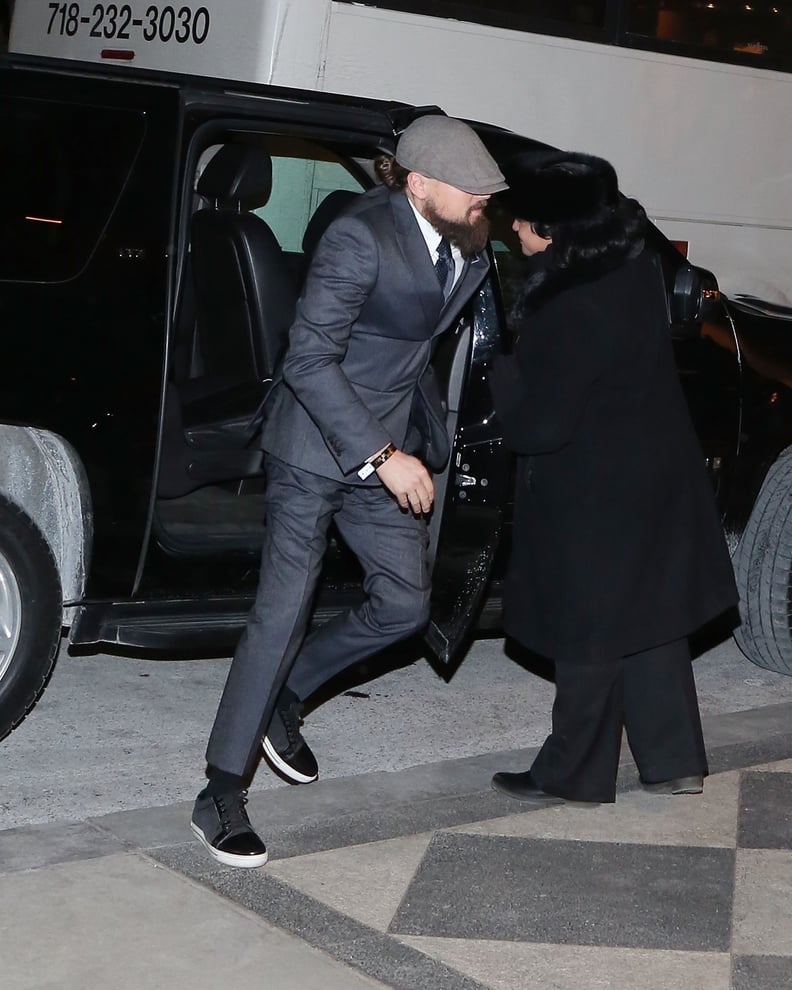 At the SNL 40th Anniversary Party
In October 2015, Miley Cyrus revealed that not only was Leo puffing on his vape pen at the SNL 40th anniversary bash, but that he wasn't sharing it with anybody. She told Jimmy Fallon, "It was kind of weird. I was sitting there and I was like 20 feet, 15 feet from Leonardo DiCaprio sitting there with his mom. He was hitting a vape pen." Miley continued, "But it wasn't him that was making me kind of nervous. I was feeling this emotion because there's like a kind of etiquette-cy of when you're there, you've got to pass that sh*t, Leo. And he never did. So that was weird to me. He wasn't passing the vape."
Keep in mind that Leo's vape pen likely had nicotine — and not marijuana — in it, which could explain why he wasn't in a sharing mood.
06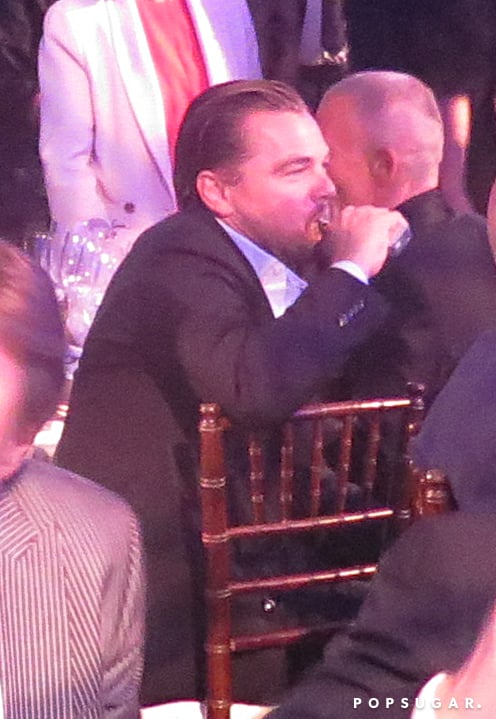 During Sean Penn's Help Haiti Home Fundraiser
Leo attended Sean Penn's annual fundraising event along with Madonna, Justin Bieber, and Mark Ruffalo in January 2016, and was caught vaping in the audience.
07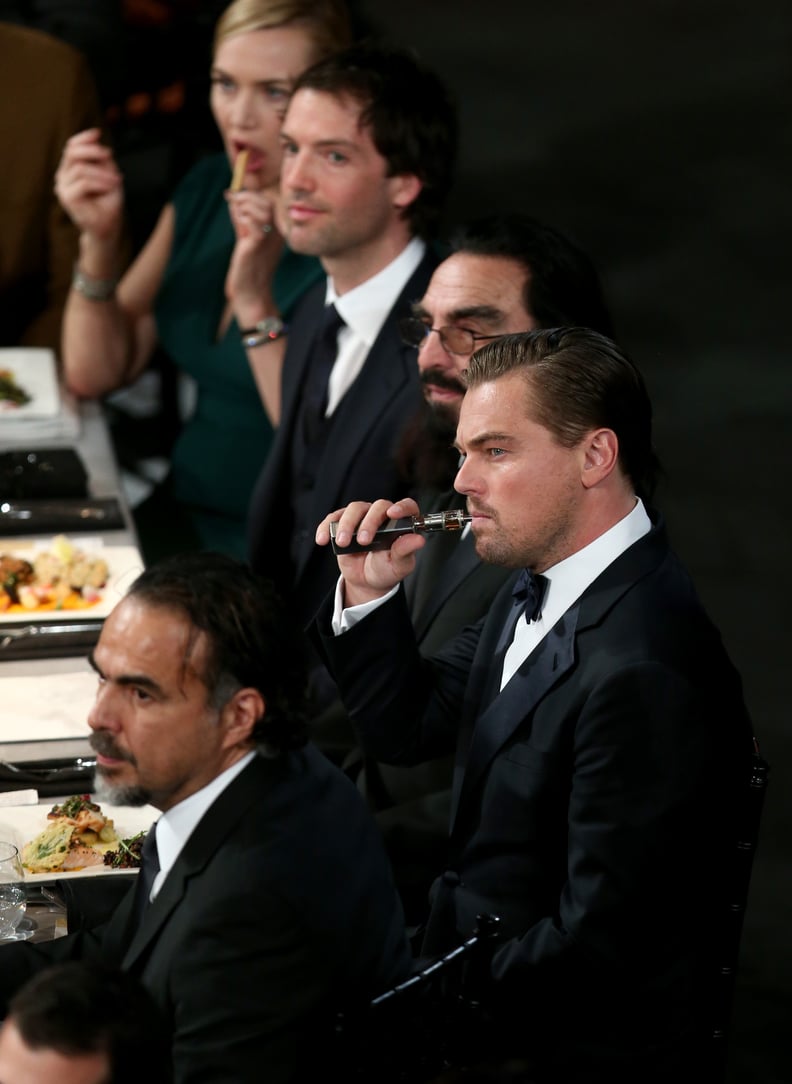 The 2016 SAG Awards
Leo hit the vape during the SAG Awards, though we're not sure if it was in anticipation or in celebration of his best actor win.