Lizzo Shouts Out Chris Evans While Covering Erykah Badu
Lizzo's Latest Shout-Out to Chris Evans Has Us Asking, "Why Aren't They a Couple Already?!"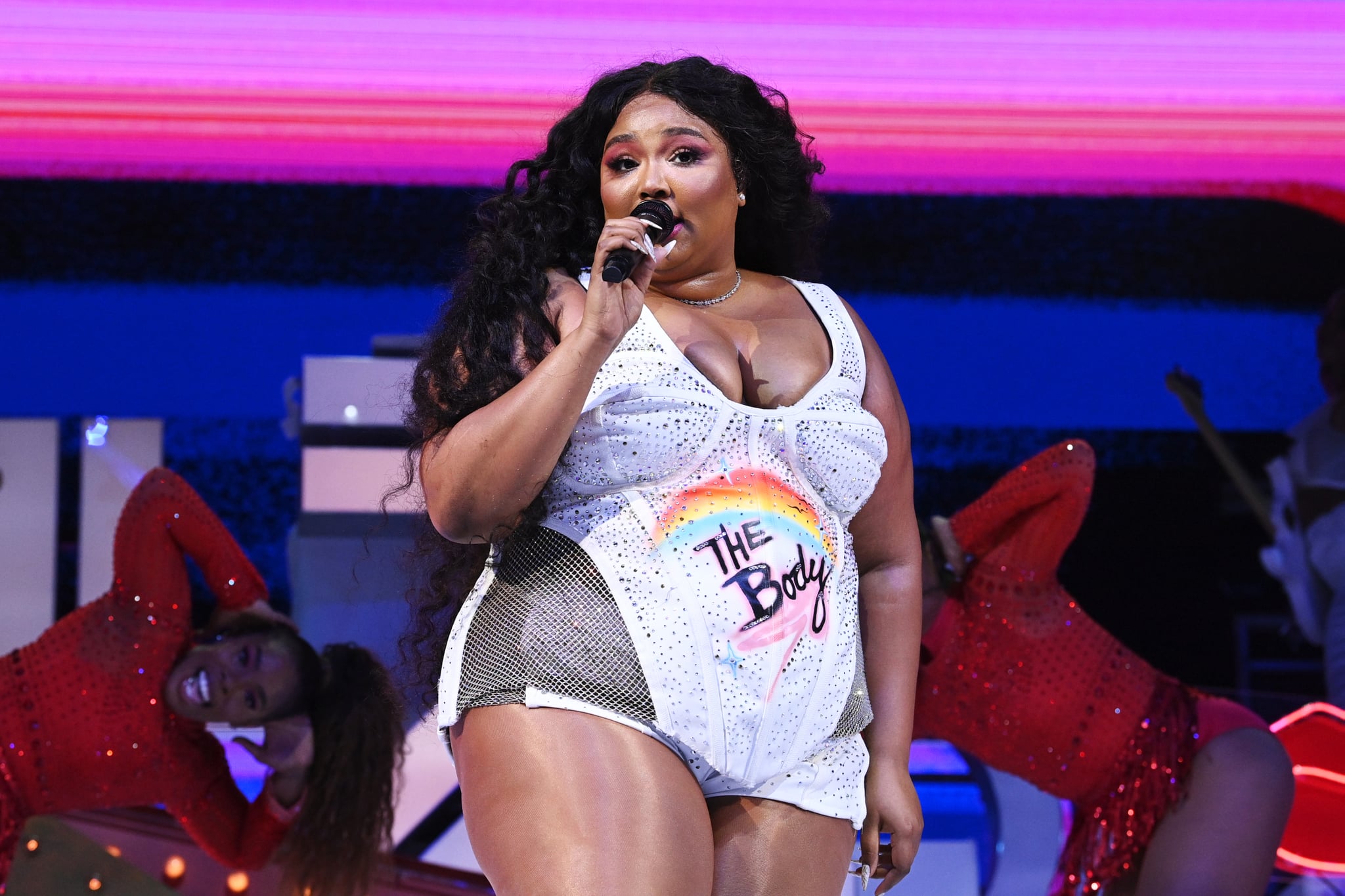 Lizzo and Chris Evans's flirty friendship is seriously the gift that keeps on giving! During American Express's UNSTAGED concert in Miami on Saturday night, Lizzo covered Erykah Badu's classic 1997 tune "Tyrone" — and she, um, definitely made it her own. Switching up the lyrics, she sang, "Maybe I should call Chris Evans so Captain America can put another bun in my oven," which references Lizzo's jokes about being pregnant with Chris's baby. She also gave a shout-out to Drake, which makes sense given her "No, I ain't f*ck Drake yet" line from her latest single, "Rumors," featuring Cardi B. Of course, the footage instantly took off on Twitter. Lizzo even retweeted the clip, writing "WHY AM I THIS WAYYYYYY."
In case you need a refresher, it all started when Lizzo drunkenly slid into Chris's DMs in April. The "Truth Hurts" singer shared a TikTok video showing her private Instagram messages with Chris. "Don't drink and DM, kids," she captioned the clip. Not only did Chris follow back the Grammy-winning artist a day later, he replied, "No shame in a drunk DM 😘 God knows I've done worse on this app." On April 24, Lizzo gave us a much-needed update when she shared another screenshot of her messages. "Well . . . they say u miss 100% of the shots you never take (and even tho I unsent it like a dork) I'm glad u know I exist now," she wrote. Chris, once again, had the perfect response: "Of course I do! I'm a fan! Keep up the great work!! xxx." Moral of the story? Always shoot your shot.