Lord, Grant Me the Confidence of Lizzo Waltzing Through the Airport in Her Met Gala Coat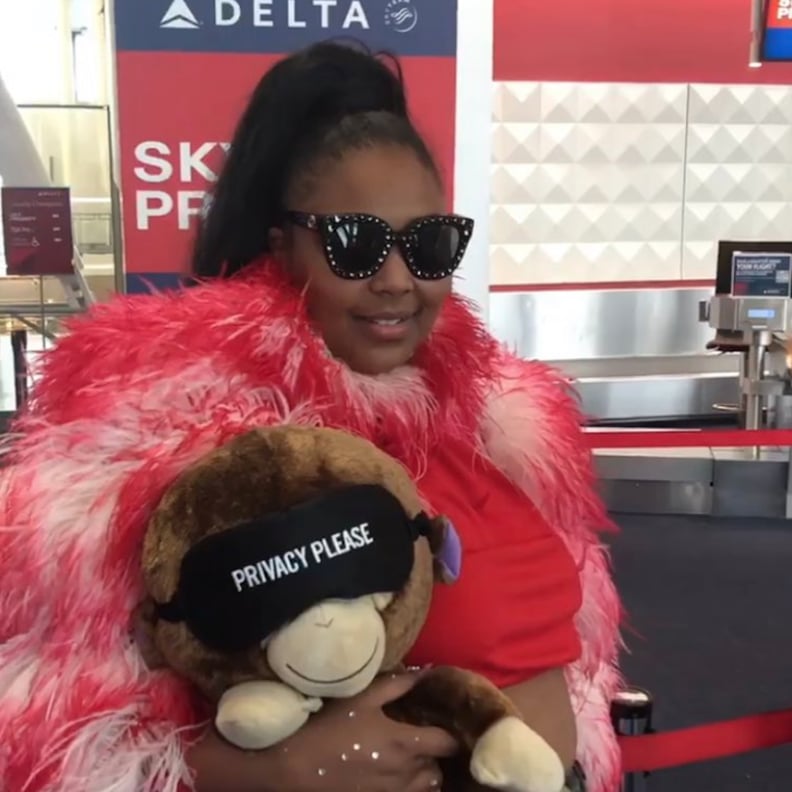 A whole damn mood (noun): Lizzo wearing her over-the-top Met Gala coat in the freakin' airport.
Yep, it happened, and it was absolutely glorious. The morning after owning the pink carpet and taking loads of selfies with every other celebrity attendee imaginable, Lizzo resurrected her feathery Met Gala coat while leaving the Big Apple on Tuesday. The "Juice" singer casually strolled through the airport — in the terminal, down an escalator, through Virgin Atlantic security, on the gangway, and ultimately onto her plane — while rocking the hell out of her extravagant, floor-length Marc Jacobs piece like the queen she is. If that doesn't flawlessly embody the Met Gala's theme this year, "Camp: Notes on Fashion," we're not quite sure what does. Watch the funny clip above to see Lizzo confidently strutting through airport security in her flamingo-like outfit, and then keep reading to relive how incredible she looked at the Met Gala on Monday night.
Rewatch the Funny Video of Her at the Airport the Next Morning