Luke Bracey Interview About Holidate on Netflix
Netflix's Holidate Star Luke Bracey Reveals the Last Thing He Did For Love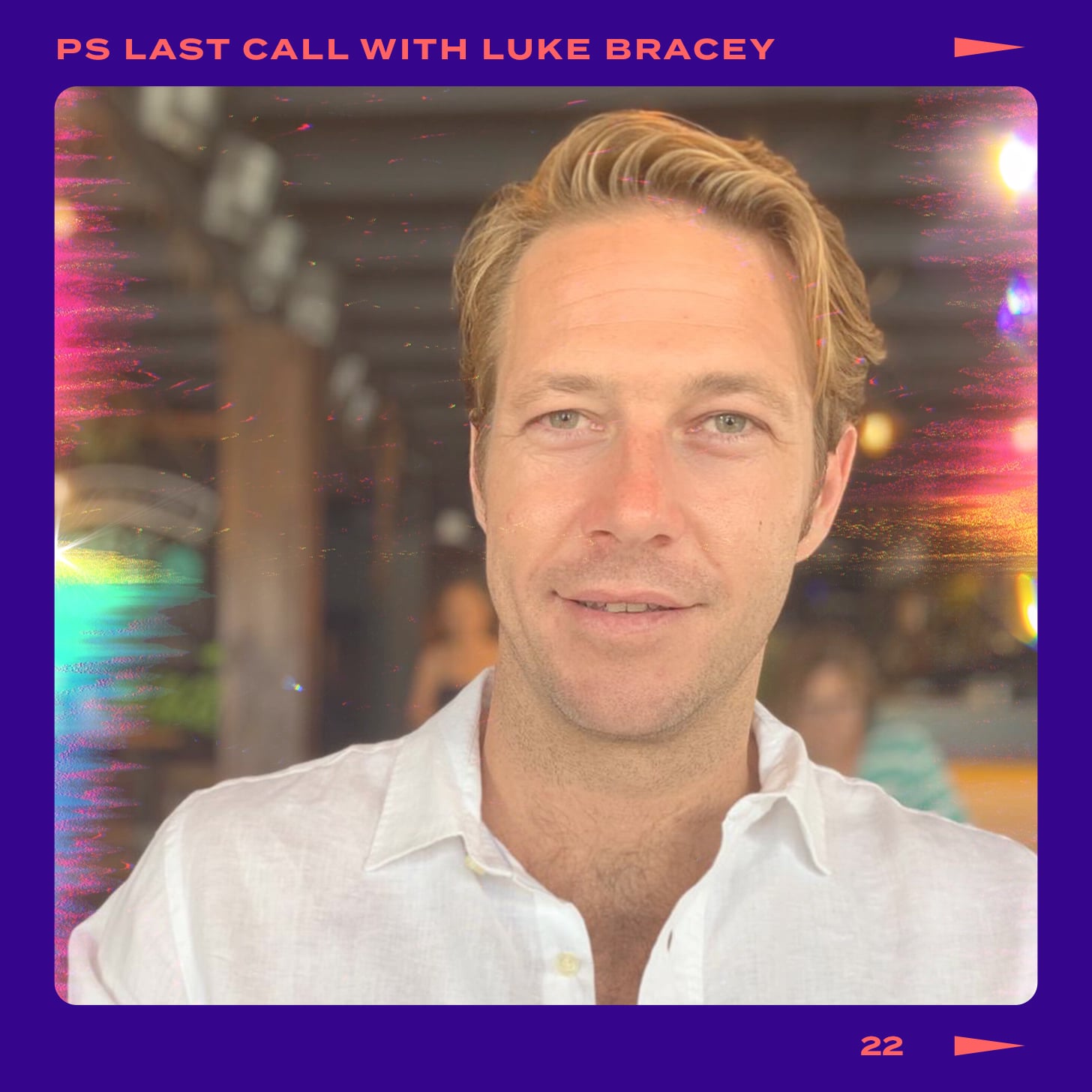 In our Q&A series Last Call, we get down to the bottom of every last thing with some of our favorite celebs — from the last thing they texted to the last thing they binge-watched. This week, actor Luke Bracey takes our call.

If you've ever sat awkwardly at the Thanksgiving table dodging prying questions about why you don't have a date, Luke Bracey and Emma Roberts have a solution for you in their latest Netflix film, Holidate. With a mutual hate for the holidays, the duo team up and create a pact to be each other's "holidate" for every festive occasion throughout the year — but as you can probably guess, it turns out their perfect plan is a lot more complicated than they imagined. Ahead of the Netflix film's release on Oct. 28, we chatted with the Australian actor about his favorite piece of advice, how he and Emma ordered a grilled cheese truck to set (where do I sign up to become an actor?!), being starstruck over Roger Federer, and more.
What was the last day filming Holidate like?
The last day of filming Holidate was so fun because Emma and I ordered in a grilled cheese food truck, which was on set for like six hours, so we just ate grilled cheese and gourmet French fries all day. The last day was both happy and sad. The cast and crew became family so we were going to miss each other, but it was also a great celebration because we all knew how much fun we had. After we wrapped, we went out for a lovely dinner. It was so awesome.
Last thing you did with your costar Emma Roberts?
Emma and I met up for a lovely lunch the day after we wrapped. We went to a beautiful Italian restaurant with some friends, had some nice wines and delicious Italian food, and just exhaled. It was just kind of like, "Wow, ok, that was fun. Hope we get to do that again!"
Last thing you did for love?
I took care of a friend who was not well. They had some health issues, so I was with them for a week to help them get through that. I drove them around, helped them, and was just there for them.
Last thing you texted?
I responded to a costar who wanted to meet up for a beer last night, and I said, "I'll see you downstairs in 5 minutes."
Last thing you watched on Netflix?
Eurovision Song Contest: The Story of Fire Saga with Will Ferrell and Rachel McAdams
Last piece of advice you received that changed your life?
The cure for anything is salt water: sweat, tears, or the sea. It's one of my favorite pieces of advice.
Last thing you ordered online?
I've never ordered anything online. The only thing I've ever bought on the internet is an airplane ticket. I don't really buy myself things, and I'm terrified of the internet, so I just don't shop online at all. I'm also scared that I'll buy something that doesn't fit because then I've got to send it back. It seems like such a hassle. I'd rather just go to the store!
Last photo on your camera roll?
It's a photo of my cricket team after they won a game in Sydney last weekend. I'm on the cricket team, but I'm unable to play since I'm in production at the moment, so my friends sent me a photo afterwards.
Last thing you do before going to bed?
I brush my teeth.
Last gift you received?
A chocolate Scrabble set, where the square letters are little chocolates. There was a group of us who went to the shopping mall to get a few things, and when we were there, we were like, "Let's buy each other gifts!" So we walked around one section of this store and spontaneously bought gifts for each other.
Last workout?
I did a routine this morning using a pair of 12.5 Kilogram dumbbells. My trainer sent me some great exercises to do with them, and I did them this morning for like 50 minutes.
Last book you read?
Sapiens: A Brief History of Humankind by Yuval Noah Harari. It's an amazing book, really fascinating. I like history and facts so whenever I read, it's typically a nonfiction book. It's kind of an anthropological study that surveys the history of humankind. I love learning the scope of humanities and how certain things have been a part of society since evolution. I love that stuff. I very rarely read fiction because I read so many scripts.
Last album you listened to?
It's an album called Mimosa by Fun Lovin' Criminals. The first song on it is amazing, but the whole album is awesome.
Last thing you cooked?
I cooked myself a pan-seared salmon fillet with roasted sweet potatoes and a nice Greek salad for dinner the other night.
Last time you were starstruck?
I really only get starstruck by sports stars. The last time I was starstruck was a few years ago when I saw Roger Federer at a party. I couldn't move. I just stood and stared for 30 seconds and walked away.
Last great fashion purchase?
When I was away on holiday last year, I bought some comfortable linen shirts at a local, family-owned boutique called Casa Mastro in Positano. Their shirts are so amazing, unique, and beautiful, and everything is handmade. They're my favorite! I can't wait to go back to this store and buy more of them.
Catch Luke in Holidate, streaming now on Netflix!