Macy Gray Calls For American Flag to Be Redesigned in Op-Ed
Macy Gray Calls For the "Divisive" American Flag to Be Redesigned to Represent "All of Us"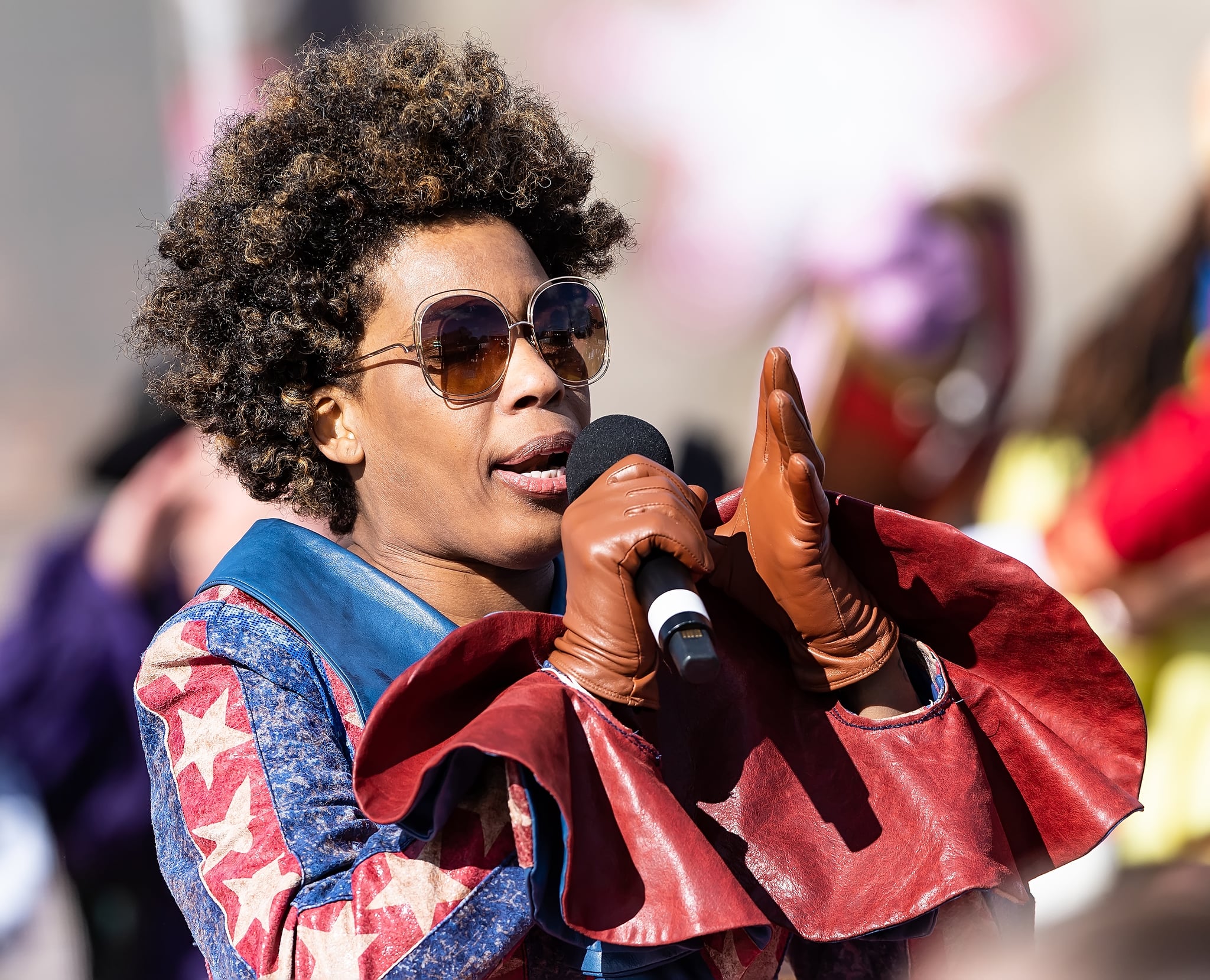 In honor of Juneteenth becoming a federal holiday, Macy Gray is calling for the American flag to be redesigned. On June 17, the singer published an op-ed in Market Watch laying out her argument for a more inclusive banner. "It no longer represents democracy and freedom," she wrote. "It no longer represents ALL of us. It's not fair to be forced to honor it. It's time for a new flag."
Macy described the insurrection riots at the Capitol on Jan. 6 as the turning point for the now "dated, divisive, and incorrect" American flag. For her, it became a replacement for the "tired" Confederate battle flag. She believes a new flag should be representative of the country's diversity. The 50 stars would be expanded to 52, including Washington DC and Puerto Rico, which have long petitioned for statehood. "What if the stars were the colors of ALL of us — your skin tone and mine — like the melanin scale?"
The stripes, she posited, should no longer be representative of purity and innocence. "America is great. It is beautiful. Pure, it ain't. It is broken and in pieces." She suggested using off-white stripes instead. The other elements of the flag would remain. "The blue square represents vigilance and perseverance; and the red stripes stand for valor. America is all of those things."
America's flag has been altered several times since 1777. It's currently in its 27th iteration, after President Eisenhower adopted a new 50-star design to include Hawaii and Alaska in 1960. Much has changed over the past 62 years, and Macy said, "it's time for a reset, a transformation." She's looking for a symbol "that represents all states and all of us."