Maya Hawke Movies With Uma Thurman and Ethan Hawke
Maya Hawke's Future Projects Include Movies With Uma Thurman and Ethan Hawke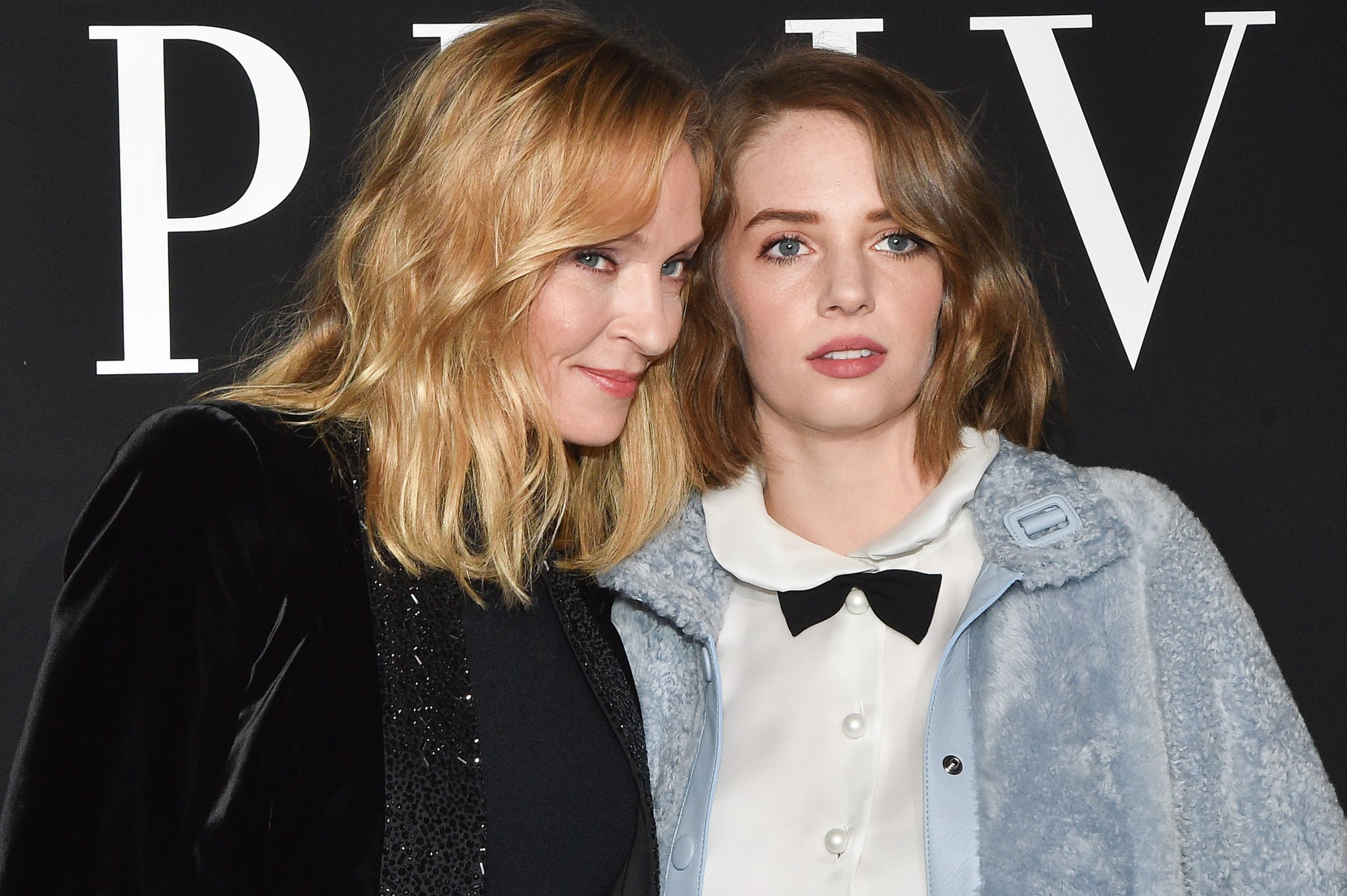 Maya Hawke stars as the lovable Robin in "Stranger Things," but she's also the daughter of two very famous actors: Uma Thurman and Ethan Hawke — and she has projects with both of her famous parents coming up.
First up, Maya will star alongside her mother, Thurman, in a film called "The Kill Room." The movie also stars Samuel L. Jackson, who last appeared alongside Thurman in "Pulp Fiction." The dark comedy follows a hitman, his boss, and an art dealer played by Thurman as they embark on a money-laundering scheme that quickly goes awry. Thurman will play the art dealer, while Maya's role remains unknown for now. The film is expected to come out in 2023.
As for other potential mother-daughter collaborations, Quentin Tarantino has not been shy about his desire to have Maya appear on screen in a hypothetical sequel to "Kill Bill," playing the daughter of Thurman's character, the Bride. "Just imagining the Bride and her daughter B.B. having 20 years of peace, and then that peace is shattered and then the Bride and B.B. are on the run. The idea of casting Uma [Thurman] and casting her daughter, Maya [Hawke], and the thing would be f*cking exciting," the director said in a 2021 interview with The Hollywood Reporter.
Meanwhile, Maya already starred alongside her father in the 2020 Showtime series "The Good Lord Bird," playing her dad's onscreen child in the show about abolitionist James Brown. She is also slated to appear on screen with her dad once again in "Revolver," a romantic comedy that takes place in 1966. She will play a Beatles-obsessed teen named Jane whose hometown of Anchorage, AK, is unexpectedly forced to play host to the Beatles when their plane has to make an emergency landing. Once again, Hawke will play her father, but the film doesn't yet have a release date.
Both of Maya's parents have expressed their pride in their daughter's acting abilities — but they weren't so thrilled about her choice of a profession at first. "They were wary of the public life side of acting and the difficulties of that. They also tried to protect me from falling into acting," Maya said in a 2021 interview with The Guardian. "They wanted to ensure I had a strong enough backbone, my own passion for it and work ethic. They didn't want to cart me along every red carpet or have me do bit-parts in their movies. Once I was old enough, and it was clear they were my choices, they were very supportive."