Megan Thee Stallion Praises Relationship With Pardi Fontaine
Megan Thee Stallion Praises Boyfriend Pardison Fontaine: "He Makes My Heart Feel Good"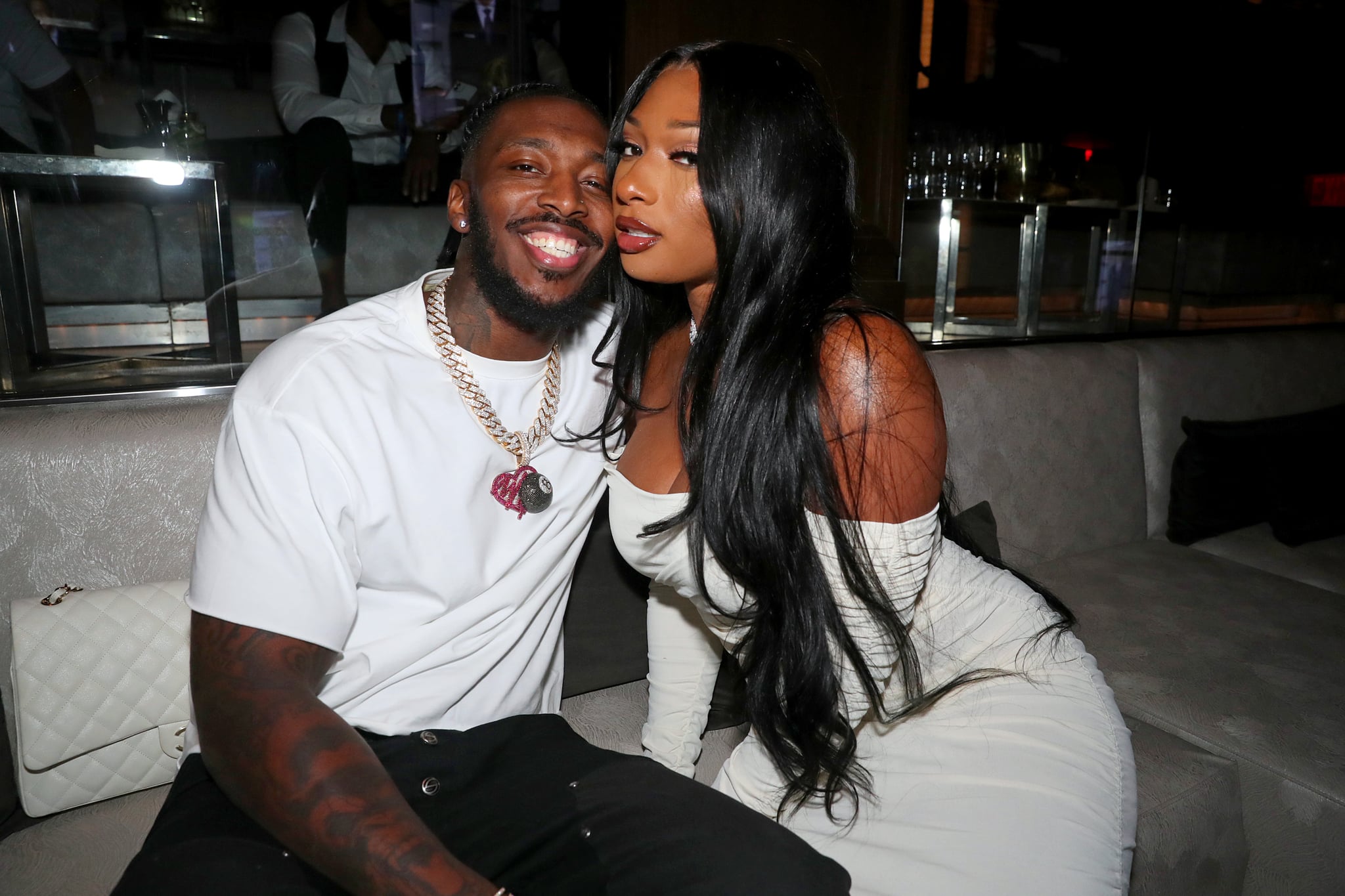 Image Source: Getty / Johnny Nunez
Megan Thee Stallion is head over heels in love, and she wants everyone to know about it! As a guest on the season two premiere of Taraji P. Henson's Facebook Watch series Peace of Mind With Taraji, the Grammy-winning rapper had plenty to say about her relationship with Pardison "Pardi" Fontaine. "My boyfriend does make me very happy. He definitely takes care of me emotionally," Meg told Taraji and cohost Tracie Jade. "He makes my brain feel good. He makes my heart feel good." She also opened up about how her romantic connection with fellow rapper Pardi goes beyond physical attraction. "That's a big thing for me because I used to be so into the physical. But he moves me," Meg said. "He inspires me. We just feel like a real team. He feels like a partner."
In February, Meg confirmed her relationship status with Pardi during an Instagram Live, and over the summer, Meg opened up about Pardi's best qualities in an exclusive interview with Houston radio station 97.9 The Box. "I love Pardi because he is just so sweet. A lot of guys are scared to show their sweet side and Pardi is not that," she told 97.9 The Box's J-Que and J Mac. "He's very romantic and protective and he just makes me feel really protected. I love spending time with him because he makes me feel really secure. One thing I know he got my back and I got his and I love that."
Recently, fans speculated that Meg and Pardi got secretly married after they were spotted wearing what appeared to be engagement rings at JAY-Z's star-studded 40/40 club party. Chances are that the rappers haven't tied the knot, but Meg admitted that she and Pardi want to get married. Watch the full season two premiere of Peace of Mind With Taraji below.
Slaying Adversity with Megan Thee Stallion

Megan Thee Stallion shares how she has overcome so much adversity in her life and still maintains a positive outlook. Amber Morino tells how she overcame childhood abuse and the difficult years she faced in the foster care system. Dr. TK Jackson offers tips on staying mentally healthy in the face of toxicity and adversity.

Posted by Taraji P. Henson on Saturday, October 9, 2021