Meghan Markle Wins Privacy Battle Against British Tabloid
Meghan Markle Receives a Symbolic £1 Award in Her British Tabloid Victory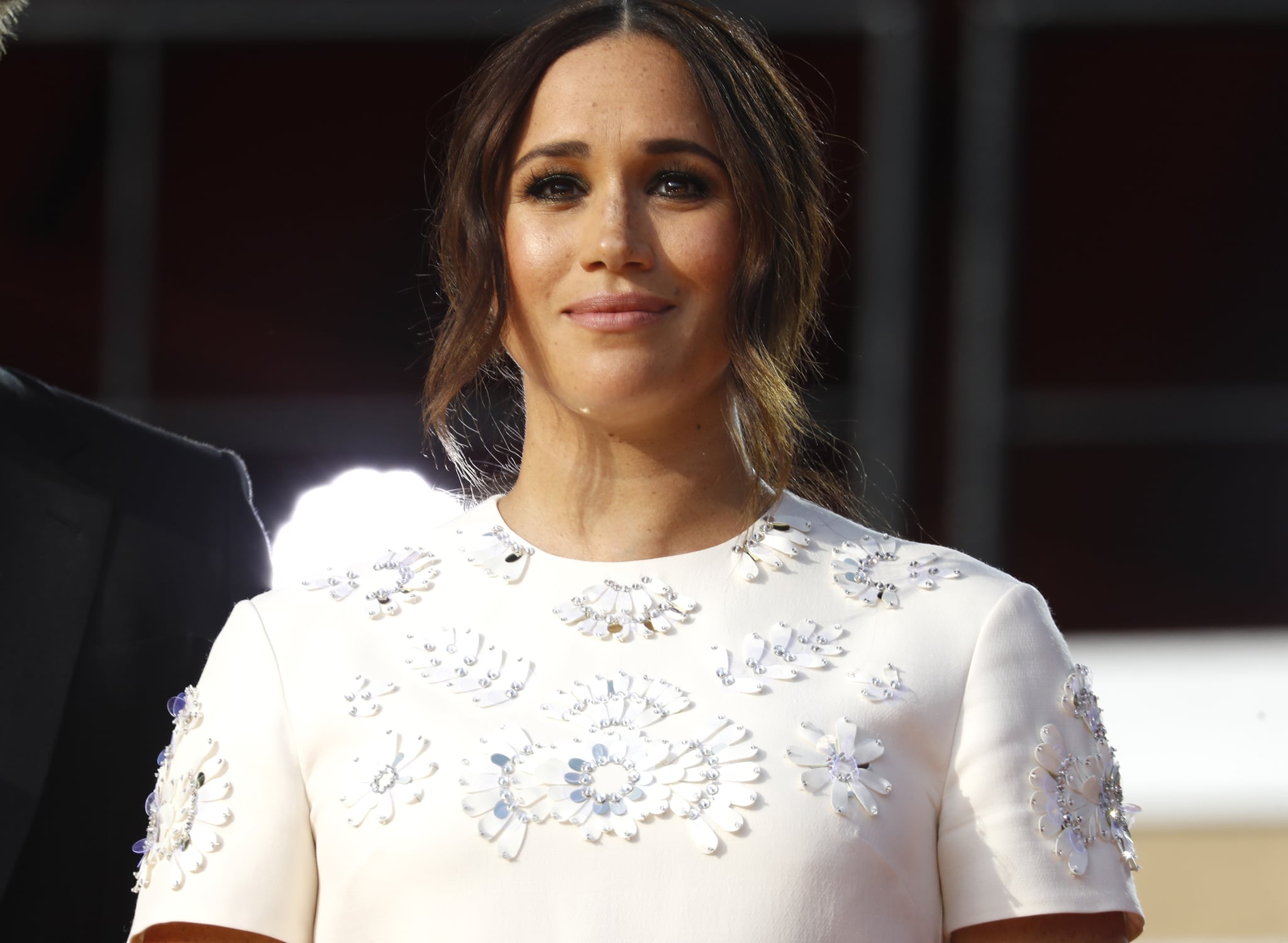 Meghan Markle is celebrating a major victory for herself and other people who have been attacked by the British tabloids. On Dec. 26, 2021, #MeghanMarkleWon began trending after the Duchess of Sussex received a printed public apology from The Mail on Sunday. The front-page apology came 10 months after Mark Warby, a High Court judge in London, ruled that The Mail on Sunday invaded Megan's privacy by publishing a private letter she sent to her father, Thomas Markle, in 2018.
"The Duchess of Sussex wins her legal case for copyright infringement against Associated Newspapers for articles published in The Mail on Sunday and posted on Mail Online," the front page read. "Following a hearing on 19-20 January, 2021, and a further hearing on 5 May, 2021, the Court has given judgment for the Duchess of Sussex on her claim for copyright infringement," the remainder of the apology continued on page three. "The Court found that Associated Newspapers infringed her copyright by publishing extracts of her handwritten letter to her father in The Mail on Sunday and on Mail Online. Financial remedies have been agreed."
In addition to the apology, People reported on Jan. 5 that Meghan will receive a symbolic £1 ($1.36) in damages from The Mail on Sunday and the publication is legally required to pay 90 percent of her $1.88 million legal expenses. The symbolic £1 was given to her in regard to the privacy claim. The newspaper will also pay an undisclosed amount for infringing Meghan's copyright by publishing parts of the letter she wrote to her father.
Back in December, Meghan issued a statement acknowledging her win against Associated Newspapers. "This is a victory not just for me, but for anyone who has ever felt scared to stand up for what's right," she wrote. "While this win is precedent setting, what matters most is that we are now collectively brave enough to reshape a tabloid industry that conditions people to be cruel, and profits from the lies and pain that they create."
"This is a victory not just for me, but for anyone who has ever felt scared to stand up for what's right."
She continued, "From day one, I have treated this lawsuit as an important measure of right versus wrong. The defendant has treated it as a game with no rules. The longer they dragged it out, the more they could twist facts and manipulate the public (even during the appeal itself), making a straightforward case extraordinarily convoluted in order to generate more headlines and sell more newspapers — a model that rewards chaos above truth. In the nearly three years since this began, I have been patient in the face of deception, intimidation, and calculated attacks."
Fans are celebrating Meghan's victory with the hashtag #MeghanMarkleWon. "if you see #MeghanMarkleWon then you know that the Daily Mail gave up hardcore. Meghan Markle is an example of fighting to win what's right," one user wrote. "Waking up to see that the squad has #MeghanMarkleWon trending and i'm living! The Daily Fail tried to hide the news but not on #Sussexsquad's watch!" another user shared.
On Feb. 11, 2021, the Duchess of Sussex shared an initial statement after winning her privacy lawsuit against Associated Newspapers, which owns The Daily Mail and The Mail on Sunday. "After two long years of pursuing litigation, I am grateful to the courts for holding Associated Newspapers and The Mail on Sunday to account for their illegal and dehumanizing practices," Meghan's statement began. "These tactics (and those of their sister publications MailOnline and The Daily Mail) are not new; in fact, they've been going on for far too long without consequence. For these outlets, it's a game. For me and so many others, it's real life, real relationships, and very real sadness. The damage they have done and continue to do runs deep."
"We all lose when misinformation sells more than truth."
She continued her statement by emphasizing that "the world needs reliable, fact-checked, high-quality news," adding, "We all lose when misinformation sells more than truth, when moral exploitation sells more than decency, and when companies create their business model to profit from people's pain." That being said, she considers "this comprehensive win on both privacy and copyright," a victory for all. "We now know, and hope it creates legal precedent, that you cannot take somebody's privacy and exploit it in a privacy case, as the defendant has blatantly done over the past two years."
She ended her statement by saying that she shares this victory "with each of you — because we all deserve justice and truth, and we all deserve better." She went on to thank her husband, Prince Harry, her mother, Doria Ragland, and her legal team, including Jenny Afia, "for her unrelenting support throughout this process."
Following their exit from the British royal family in January 2020, Megan and Harry severed ties with several British tabloids. In April 2020, the couple sent a letter to the editors of The Sun, Daily Mail, Daily Mirror, and Daily Express, saying they refuse to "offer themselves up as currency for an economy of clickbait and distortion" and will have "zero engagement" with the publications. Since then, the couple has relocated to California, where they have been putting their main focus on their nonprofit organization Archewell.