Naomi Campbell and 9-Month-Old Daughter British Vogue Cover
Naomi Campbell's 9-Month-Old Daughter Makes Her Public Debut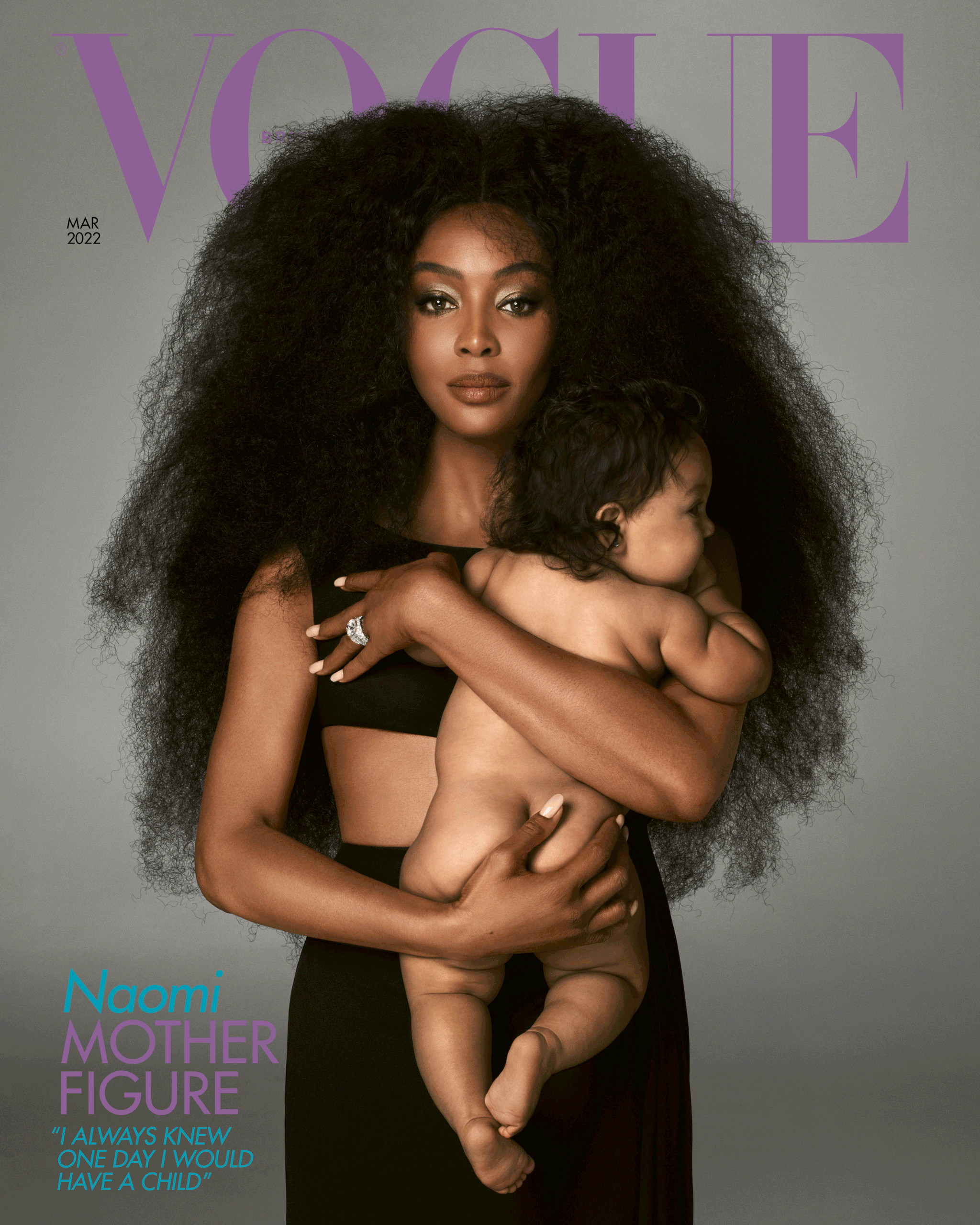 Naomi Campbell's 9-month-old daughter is, unsurprisingly, a natural supermodel. "She has a really nice closet, thanks to so many designers and friends who have sent her some lovely things, but wow, kids grow fast, don't they?" Campbell told British Vogue in an interview for her March cover issue. Familiar with the spotlight, the 51-year-old supermodel shared the cover spot with her baby girl and new best friend, who took to the cameras like a daisy to sunlight. "She loves the light. She's inquisitive," Campbell said. "She was looking at everyone — she looks at people right in the eye and for a very long time. She was taking it all in."
"I can count on one hand the number of people who knew that I was having her."
Campbell announced in May 2021 that she was a mother, sharing a photo of her newborn daughter's feet on Instagram. Since welcoming her daughter into the world, the new mom has kept details about the birth private, including the father's identity and her daughter's name. "I can count on one hand the number of people who knew that I was having her," she says. "But she is the biggest blessing I could ever imagine. It's the best thing I've ever done."
For curious fans, Campbell plans to answer all these questions and more in her upcoming book, which she's yet to begin writing — and understandably so. As a new mother and full-time supermodel, Campbell has flown from Paris and London to Qatar and Milan in the last few months alone, walking in shows for Versace, Alexander McQueen, Balmain, and Lanvin — all with her daughter by her side. "I'm lucky my little one loves to travel like me — no whimpering taking off or landing," she said. "She's a good girl: she sleeps very well, she hardly ever cries, and I'm told she's very alert for her age. She's just started waving, which is fun. She laughs a lot. She's almost talking. I think she might walk before she crawls. And she's got six teeth already."
To keep a healthy balance between her jet-setting lifestyle and her responsibilities as a new mom, Campbell has a nanny, who comes highly recommended from a close friend and has been helping her since her daughter's birth. "I always knew that one day I would be a mother, but it's the biggest joy I could ever imagine," she said. "I'm lucky to have [my daughter] and I know that. . . . My daughter comes first. Everything I do, I do for her — that's it."
While some expected Campbell to slow down after becoming a mother, her daughter has only inspired her to work even harder to inspire future generations of Black models and creatives. "I'm like a kid again. I'm reliving nursery rhymes, playing, and discovering how many great new toys there are out there in the world! And dolls! Things I couldn't even dream of," she said, adding that she's been encouraging friends her age to have babies, too.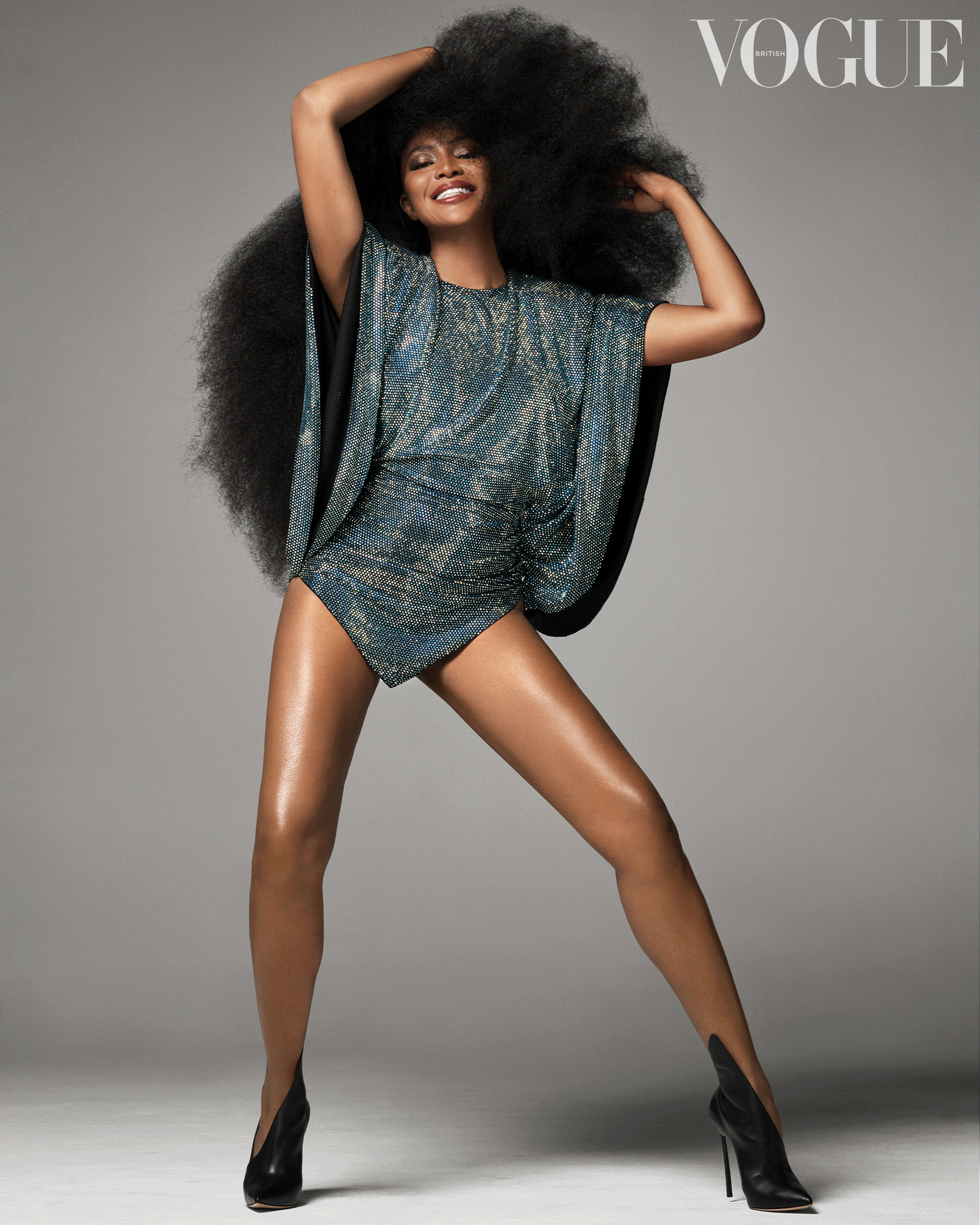 See the full feature in the March issue of British Vogue available via digital download and on newsstands on Tuesday, Feb. 22.
Image Source: Vogue / Steven Meisel