Natalia Bryant's Graduation Cap Honored Kobe and Gianna Bryant in the Sweetest Way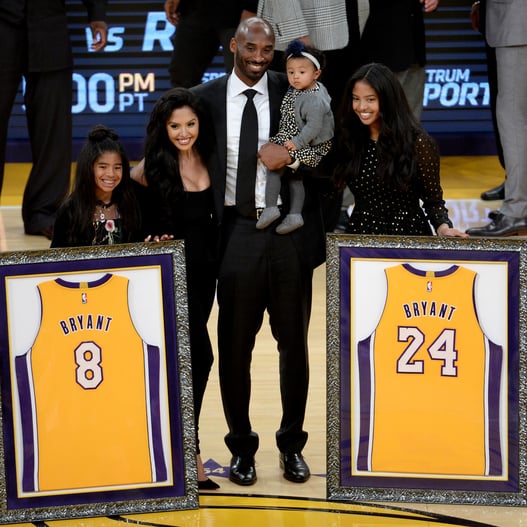 Natalia Bryant made sure her late father, Kobe Bryant, was with her every step of the way as she marked a pretty big milestone. On Friday, Natalia's mother, Vanessa Bryant, shared photos from the 18-year-old's high-school graduation on Instagram. "Daddy, Mommy, Gigi, Bianka and Capri are so proud of you," Vanessa captioned a pic of the grad's USC-themed cap. Not only was the cap themed to Natalia's future school — she was accepted back in March for the class of 2025 — but it also included the initials K and G for Kobe and Gianna.
To cap it all off, the grad cap featured the following quote from Kobe: "Everything negative — pressure, challenges — is all an opportunity for me to rise." The quote is beautifully representative of the challenging year Natalia's had balancing her schoolwork, applying to colleges, taking care of her sisters, and landing a modeling contract with IMG. Ahead, you can check out all the adorable photos of Natalia celebrating her graduation, and congratulations to the class of 2021!