POPSUGAR Crush: Nik Dodani Talks Dear Evan Hansen and More
We're Audibly "Awwing" Over the Romantic Gift Nik Dodani Bought His Boyfriend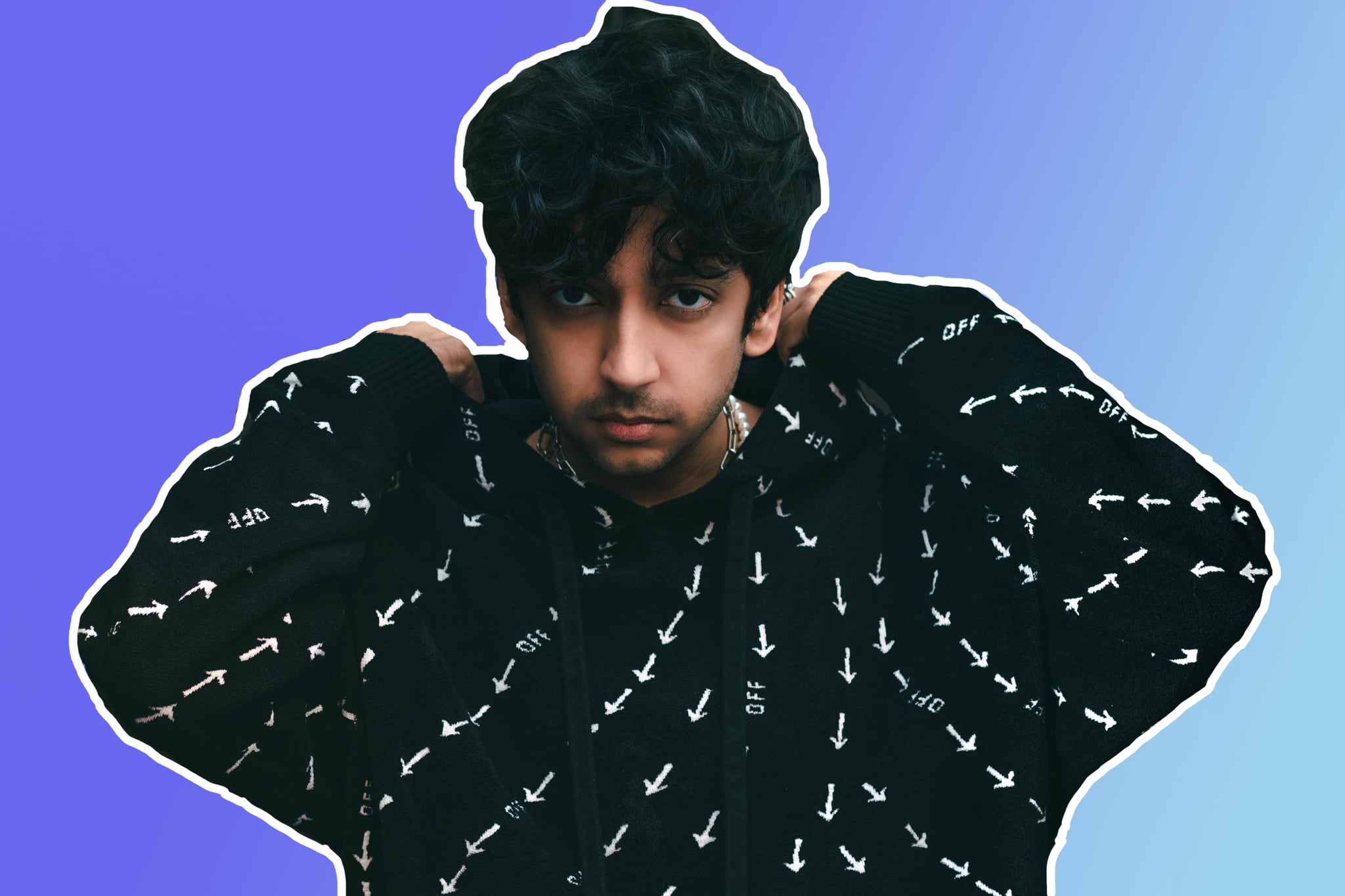 Image Source: Nikhil Chitre
In our Q&A series POPSUGAR Crush, we get to know some of our favorite celebs' more intimate details — from their favorite flirty emoji to their most valuable relationship advice. This month, we're crushing on Nik Dodani.
Nik Dodani captured audiences with his starring role on Netflix's Atypical, and he's sure to do the same with Dear Evan Hansen. In the movie adaptation of the hit Broadway musical, the 27-year-old plays Jared, the family friend of the titular Evan Hansen, who acts as one of the few comics reliefs in the story. To perfectly capture the essence of who Jared is, Nik performed an equally "outrageous" song for his audition: "I Know Him" by King George in Hamilton. "I wanted to pick something that was fun, so I could distract from the fact that I'm not a singer," he joked to POPSUGAR.
"Every role that I do, I try to bring a piece of myself."
After learning he booked the role, Nik said one of the first things he did was track down a bootleg version of Ben Platt performing with the original Broadway cast. "I had listened to the music a bunch, and I was familiar with the story, but I hadn't seen it," he explained. "While I don't always condone bootlegs, I'm very happy this one existed, because it was also during COVID, so I couldn't go see it." For the adaptation, Nik wanted to make the character of Jared — who was originally played by Will Roland in the Broadway musical — his own. "Every role that I do, I try to bring a piece of myself. Stephen Chbosky and Steven Levenson, the director and screenwriter, were really open in terms of bringing some of my own ideas and elements to Jared. So what you see on the screen is a nice mix of all of our visions for him."
While the musical and film has received criticism for Evan Hansen's flawed motives and choices throughout the story, Nik noted that the film does its best to acknowledge those criticisms with a new ending. "In the stage version, there wasn't really any accountability for Evan," he said. "It's a very moving and uplifting film, but Evan does some really dark, questionable things. He's not a flawless hero by any means. In the film, he acknowledges that, and there is a bit of accountability that we didn't see in the original, which I really enjoy because I think it's so important to be honest about the messages."
Ultimately, Nik hopes people walk away from the film with the same reaction he did: "[that] it's OK to not be OK." "It's OK to talk about it," he added. "What's been a really cool experience for me doing the film and then talking about it the past few weeks has been my comfort level with talking about my own struggles has just gone up. The conversations I've had with my family and my friends and my partner have gotten a lot more candid, and I hope people walk away with a similar feeling and experience." Read more of Nik's POPSUGAR Crush interview ahead, and be sure to check out Dear Evan Hansen when it releases on Sept. 24.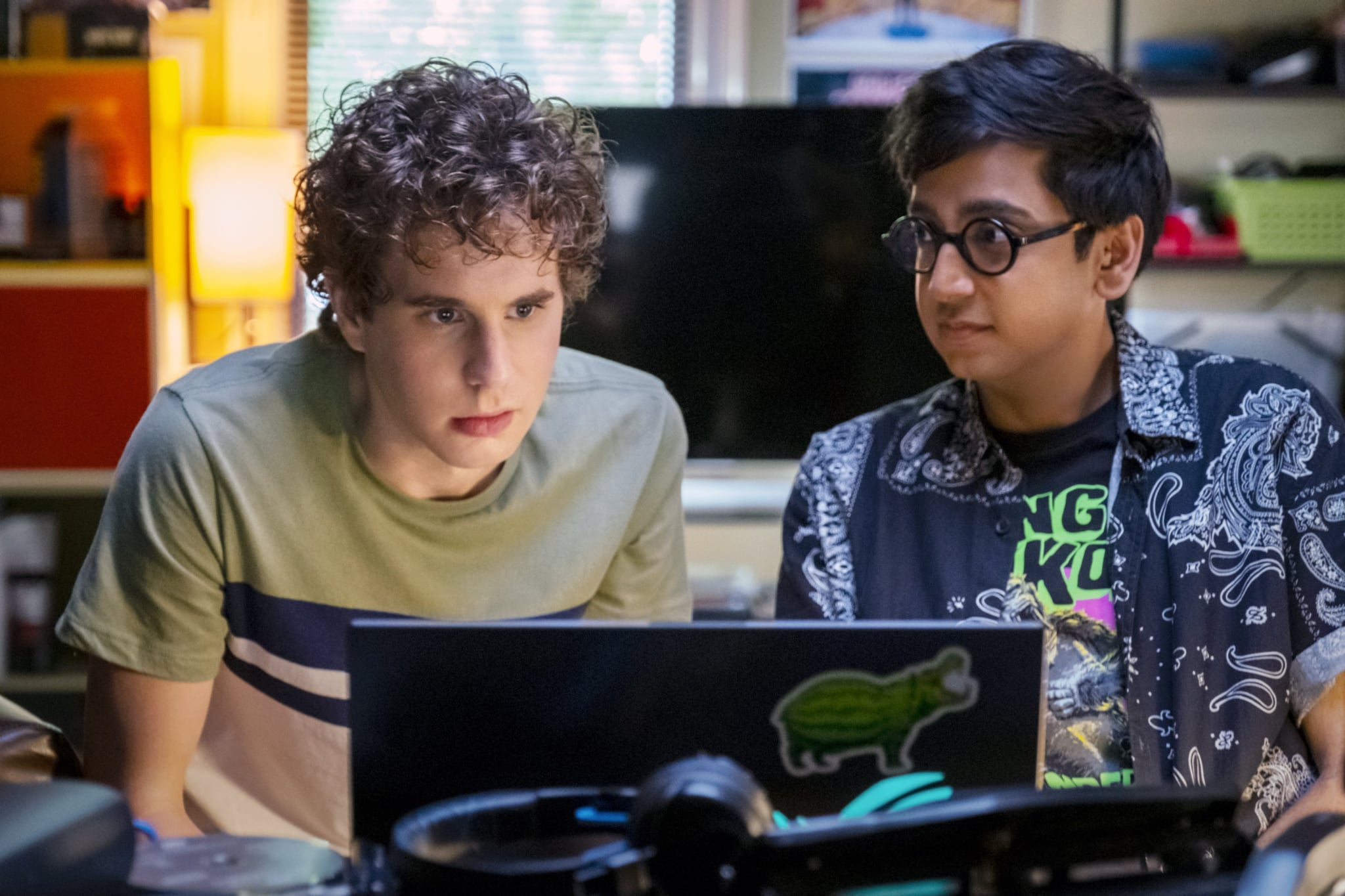 Image Source: Everett Collection
First celebrity crush:
I think it was Josh Hutcherson in Bridge to Terabithia. I had no idea that it was a crush at the time. I was just like, "Oh, this guy seems cool." Looking back, it was definitely, definitely a crush. That or Jake Gyllenhaal in Donnie Darko. [It was the] same situation [where I] didn't realize it was a crush until many years later.
Favorite form of self-care:
Getting sleep when your body needs it.
Dogs or cats:
Dogs. Love cats, but dogs.
Biggest turn-off/turn-on:
Someone who takes themselves too seriously and can't laugh at themselves. Biggest turn-on is someone who is in touch with their emotions and has emotional intelligence.
What's your coffee/tea order:
My go-to coffee order is a dirty chai. So that's a chai latte with a shot of espresso.
Favorite flirtatious emoji:
Oh, I have a lot of those. It depends on the vibe of the flirting, right? There's the sexy side-eye look if you're trying to be suggestive, but then there's the dewy-eyed look that's really soft and cute. So it depends [on] the vibe of the conversation. Then sometimes, you get the devil with the horn when you're just feeling that type of way.
Ideal first date:
Doing an activity that is interactive and engaging, so you have something to talk about just in case there's nothing else to talk about. Then having some time that's in a quiet place where you can really just connect one on one to see if there's any connection.
Best love advice:
Just remember that no single person ever is going to fulfill every need that you have, and you are not going to be able to fulfill someone else's every need. Once you accept those two things, your relationships are going to be better.
Most romantic thing you've ever done/that's ever been done for you:
Oh man. I'm a simp. Well, my boyfriend and I were virtual for a very long time because of the pandemic; we're in different cities, so I bought us Oculus headsets, so that we could hold hands in virtual reality.
Favorite gift you've ever received:
Once I got tickets to see Beyoncé and JAY-Z in concert, and that was pretty great.
Favorite Broadway song to sing at the top of your lungs:
This is cheesy, but "Defying Gravity." I have to be alone though. There can't be people for that one.