Offset Addresses Reported Grammys Fight With Quavo
Offset Seemingly Responds to Reported Grammys Fight With Quavo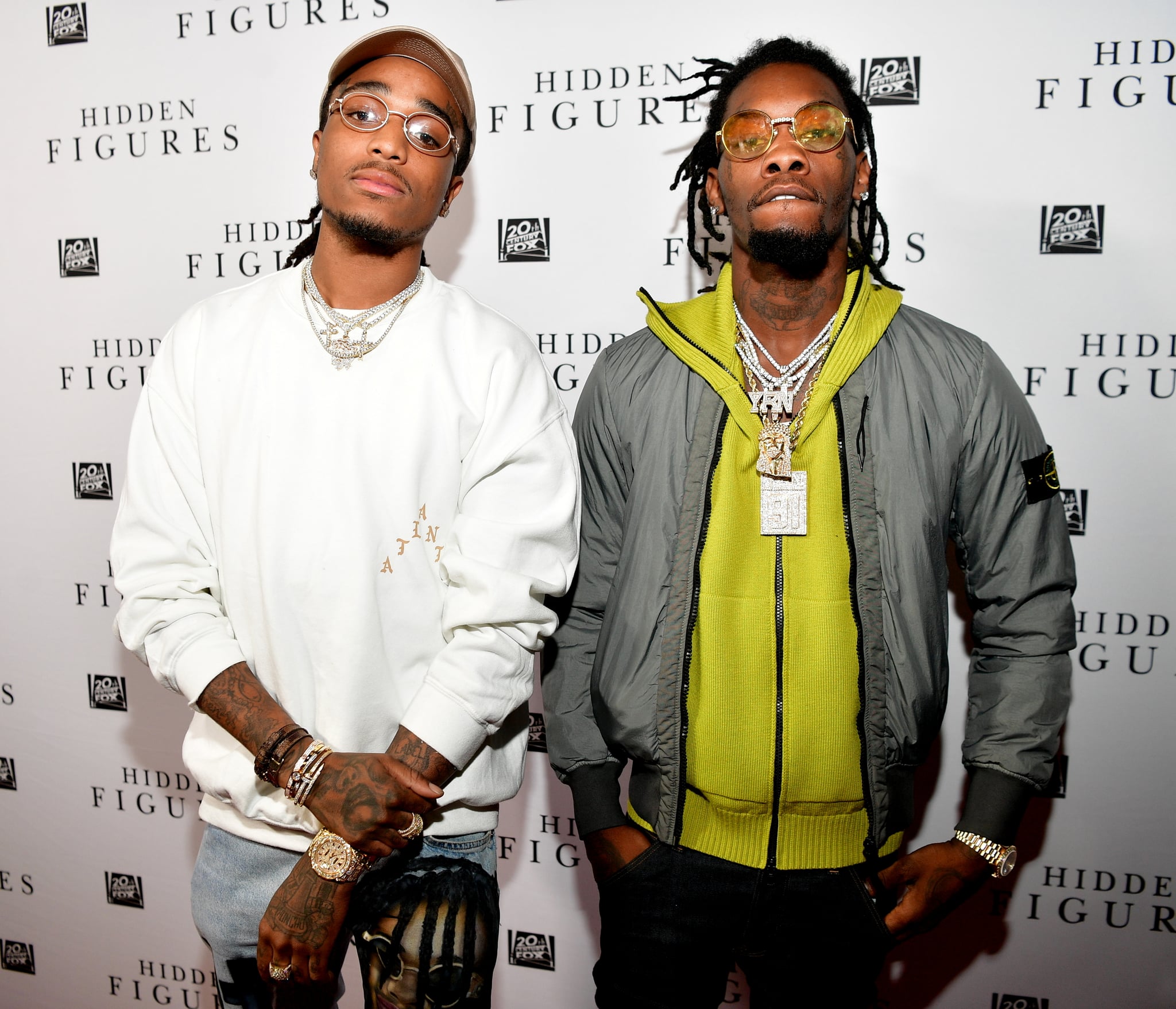 Offset has weighed in on reports about a supposed fight that occurred between him and fellow Migos member Quavo at the 2023 Grammys. On Feb. 6, the rapper tweeted, "What tf look like fighting my brother yal n*ggas is crazy."
His comment came shortly after TMZ reported on the alleged physical altercation earlier that day. The outlet claimed that the remaining Migos members "got into a physical fight and had to be pulled apart."
Reps for the rappers did not immediately respond to POPSUGAR's request for comment, but sources who attended the Grammys told TMZ that the fight happened just before Quavo hit the stage to honor Takeoff — their late bandmate and relative — in the show's in memoriam segment. TMZ also reported that the Grammys asked Offset to be a part of the special tribute and that Quavo did not want him to.
Later, on Feb. 6, "Entertainment Tonight" released exclusive footage of Cardi B yelling backstage — which was made public after Offset's tweet — amid reports about the alleged fight. "Both of y'all is wrong! Both of y'all! This is not right!" she exclaims in the clip. "No b*tch, shut the f*ck up, 'cause you shouldn't have been talking."
It's unclear who Cardi B directed her comments toward, but "ET" asked the rap star about settling whatever was going on backstage, to which she replied, "Settling? The only thing I settled was my outfit, honey." Cardi B's reps did not immediately respond to POPSUGAR's request for comment on her involvement in the reported fight.