Watch Olivia Rodrigo's Billboard Woman of the Year Speech
Olivia Rodrigo Credits Female Songwriters For Giving Her "Strength"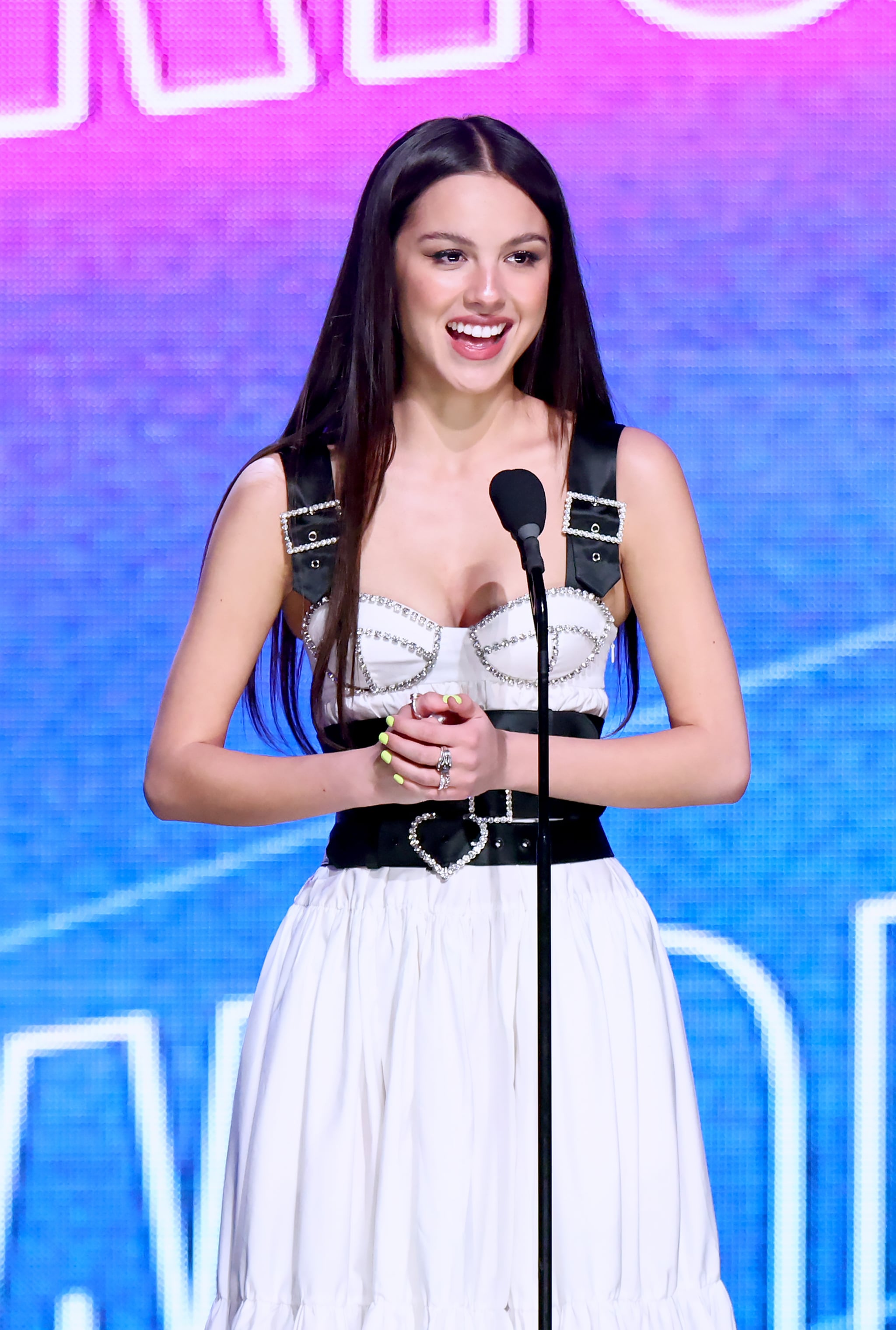 Image Source: Getty / Emma McIntyre
Olivia Rodrigo expressed gratitude for the female artists who paved the way as she accepted the woman of the year award at Billboard's annual Women in Music event on March 2. Sheryl Crow presented the award to the 19-year-old singer and said her 11-year-old son was jamming out to "Good 4 U" and "Drivers License" the night before the ceremony. Crow expressed being "blown away" by Rodrigo's early success. "When I came up, women were struggling to be the architects of their own careers," she said.
As she accepted the award, Rodrigo told Crow she was a "massive fan" of her songwriting. The "Sour" artist continued, "It's not always easy being a young woman in the music industry, but I've found so much strength from the female songwriters who have come before me and paved the way and opened doors for so many young women like me."
The hitmaker then turned her attention to young aspiring songwriters who have moved her with their "vulnerability and your creativity and bravery." Rodrigo said, "I promise everyone here today is working to make this world and this industry a better place for you." See her full speech below.
Your 2022 #BBWomenInMusic Woman of the Year, @oliviarodrigo 👑 pic.twitter.com/8t0Q7HLwul

— billboard (@billboard) March 3, 2022
Ahead of the Billboard event, Rodrigo spoke with the outlet about plans for her sophomore album. "I have a title for my next album and a few songs," Rodrigo said. "It's really exciting to think about the next world that's coming up for me. I just love writing songs. I'm trying not to put too much pressure on myself. [I want to] just sort of explore and have fun right now." She also revealed that her "Sour" collaborator Dan Nigro is again by her side for her follow-up to the Grammy-nominated album.