Paris Hilton Returns to the White House
Paris Hilton Visits White House to Advocate Against Child Abuse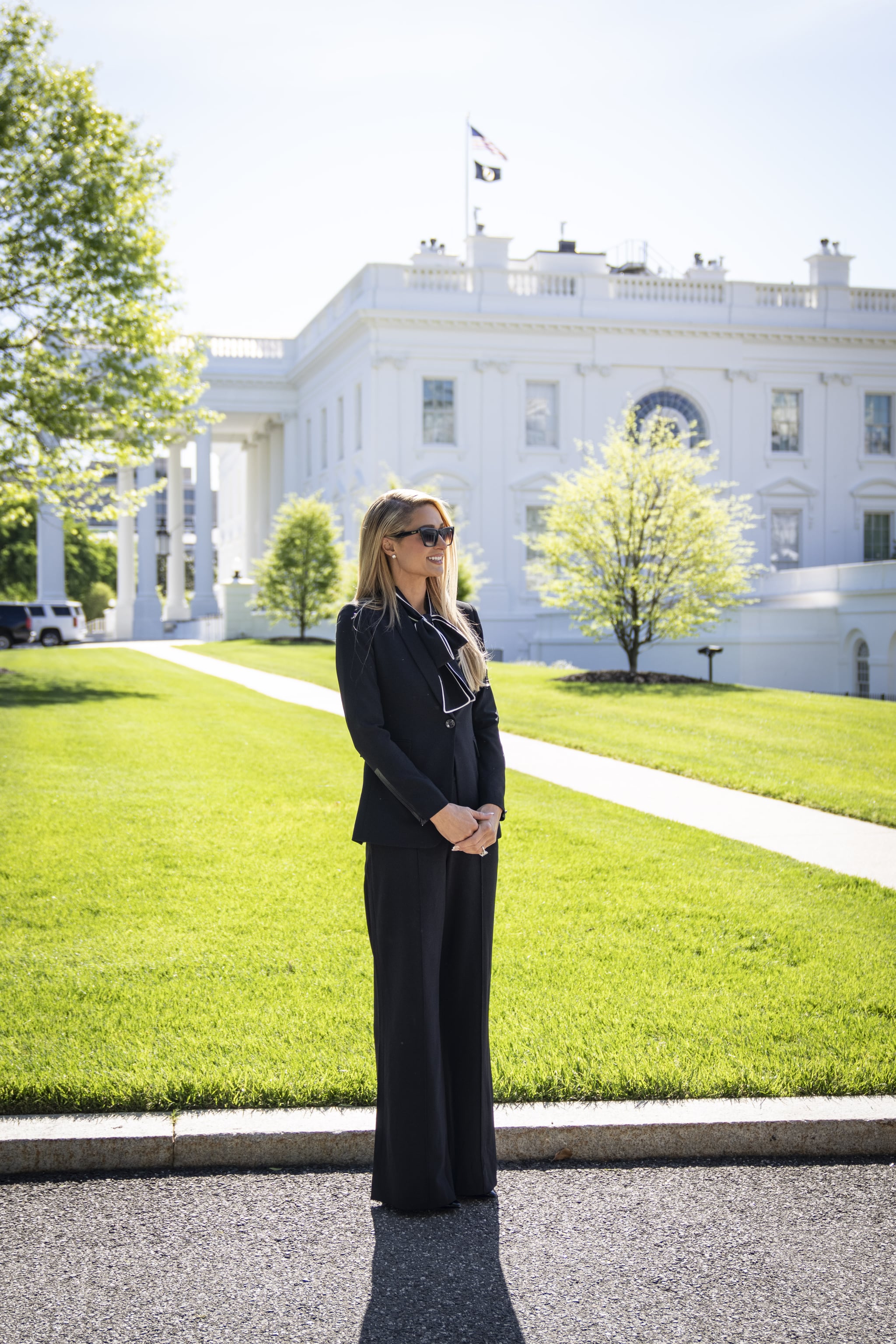 Paris Hilton returned to the nation's capital on Tuesday to continue her ongoing advocacy against child abuse. The former reality TV star, along with her husband, Carter Reum, visited the White House to discuss new legislation around children's residential facilities to ensure more protection for institutionalized youth.
Hilton tweeted an update about her trip to Washington DC, writing, "So honored to be back in DC to continue my advocacy work. I had such an inspiring time meeting with policy staff & walking the halls of the West Wing with advocates. I am so glad to see that the most powerful office in the world is dedicated to fighting for the rights of all."
According to CNN, a White House official said that Hilton "met with policy staff, where she and other survivors shared their powerful stories and discussed issues pertinent to the protection of institutionalized youth in America."
The subject of child abuse hits home for Hilton. She opened up about the topic in her intimate 2020 documentary, "This Is Paris," in which she revealed the physical and emotional abuse she allegedly experienced at the Provo Canyon School — a Utah boarding school for troubled teens.
Hilton has vowed to fight the "troubled-teen industry" on behalf of others who have undergone the same experience. Her latest visit to the White House follows her October 2021 trip, during which she advocated for the same issue.