Pete Davidson Will Not Be Going to Space
Why Pete Davidson Isn't Going to Space Anymore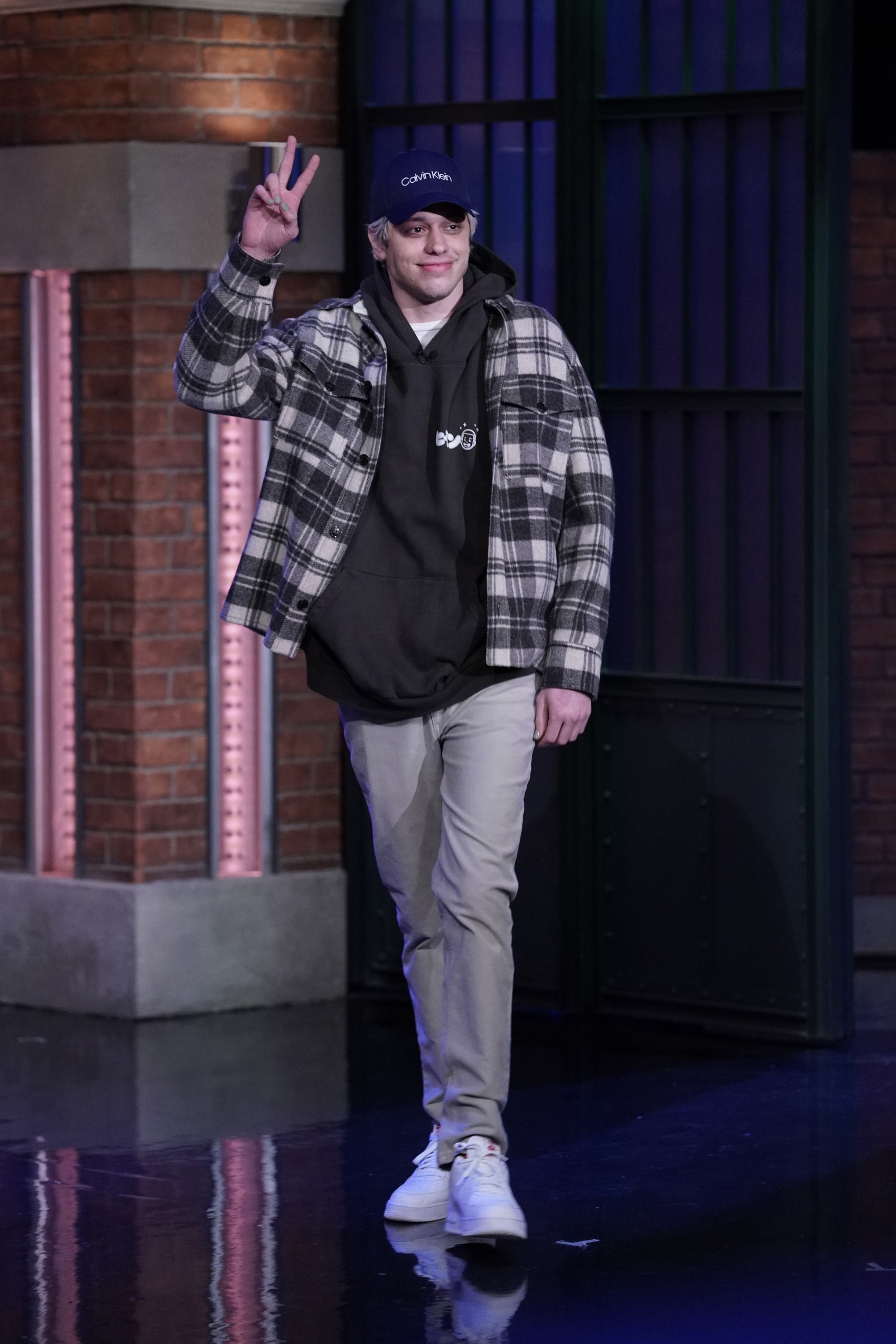 Pete Davidson was supposed to embark on an out-of-this-world adventure. The "Saturday Night Live" star was invited to be on Jeff Bezos's Blue Origin space shuttle, New Shepard, alongside five other people, the company revealed on March 14. This mission is Blue Origin's 20th in total and fourth flight with humans.
However, on Thursday, Blue Origin announced that the flight set to take off on March 23 was moved to March 29. "Pete Davidson is no longer able to join the NS-20 crew on this mission," the company wrote. "We will announce the sixth crew member in the coming days." There was no additional information shared about why the new date does not work for Davidson, but perhaps it's due to filming his new horror film, "The Home."
During Davidson's trip to space, he was supposed to bring postcards past the stratosphere and back as part of the Club For the Future foundation. The foundation has a program called Postcards to Space, which allows younger generations interested in science, technology, engineering, and math (STEM) to send their letters and get them stamped showing they were in space.
Davidson's invitation to go to space comes months after he attended a dinner party at Bezos's home in January alongside his girlfriend, Kim Kardashian. Kris Jenner, Corey Gamble, and the Amazon founder's girlfriend, Lauren Sanchez, were also there, People reports.
The 28-year-old comedian was set to be on the ship with business moguls and people working in STEM fields, including Marty Allen, wife-and-husband duo Sharon and Marc Hagle, Jim Kitchen, and Dr. George Nield. Now, a mystery guest will be in place of Davidson. You can live stream the launch on March 29 here.