Best Miley Cyrus Quotes 2014
Miley Cyrus Is Still Saying the Darndest Things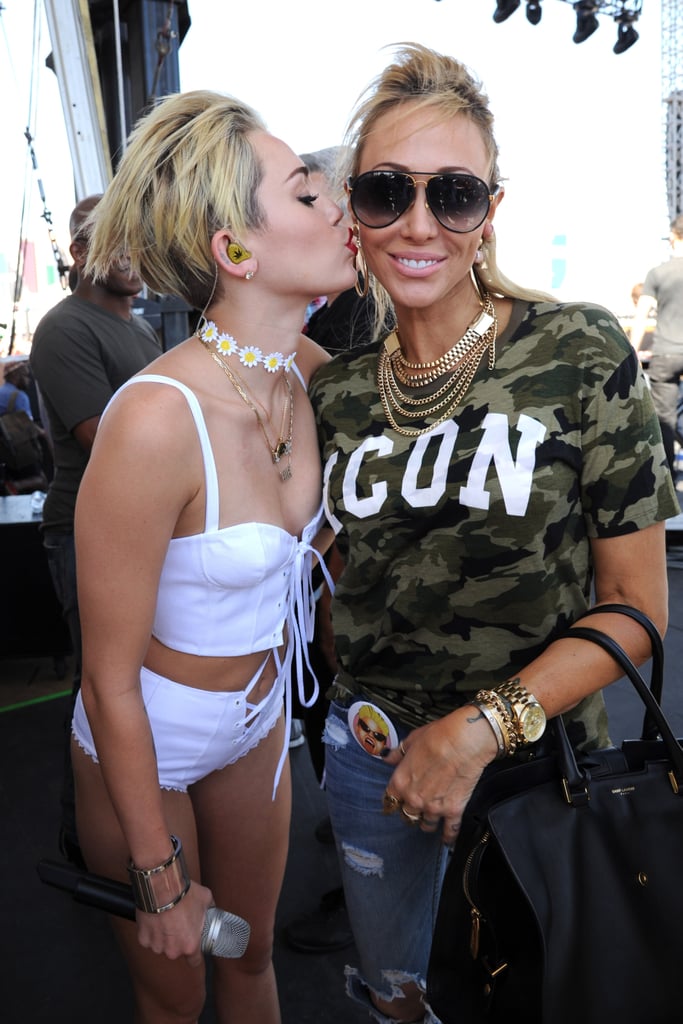 Source: Getty / Kevin Mazur
On her parents' flaws: "My dad, like, he's the most trusting human in the world. He trusts everybody, basically, until they f*ck him over. And my mom, too, holds no grudges. She's really like it's the — you know, shame on — What is it? 'Shame on me'? . . . or whatever."
On what she's learned from her godmother, Dolly Parton: "What I love about Dolly is she says hi to the person that's doing the catering on set before she goes and says hi to the cast."
On kids: "I don't love kids. I don't love them because, I mean, I think I was around too many kids at one point. They're so f*cking mean. Sometimes I hear kids with their parents, and I want to go over and, like, smack them myself . . . Like, if they meet me, they'll be like, 'Mom, don't you know how to use an iPhone? Like, can you take the picture?' I'm like, 'Dude, if I ever talked to my mom like that when I was a kid, I would have had no phone, no computer, no TV, no anything.' And so, yeah, kids are just mean."