A Look Back at First-Daughter Weddings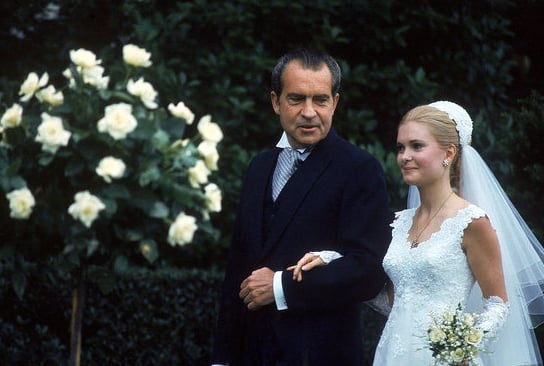 We still have a while until our current presidential dad, Barack Obama, walks each of his daughters down the aisle, but past commanders in chief have played the role of father of the bride. In 2008, Jenna Bush married Henry Hager at the Bush ranch in Crawford, TX. Unlike Lyndon Johnson's daughters or Tricia Nixon, Jenna decided against a White House wedding. Later, in 2010, America was buzzing over Chelsea Clinton's marriage to Marc Mezvinsky, offering the most recent example of first-daughter wedding mania. After all, these events are the closest thing we have to royal weddings. Keep scrolling to take a look at past US presidents who have walked their daughters down the aisle! Source: Getty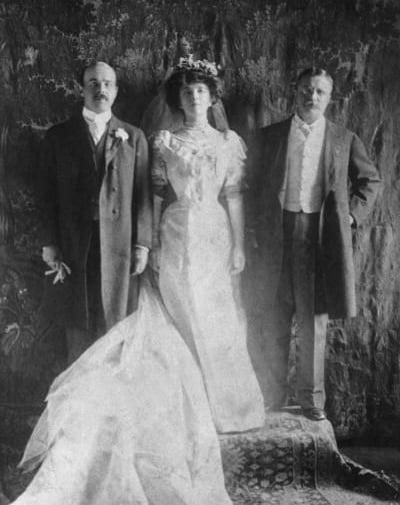 Alice Lee Roosevelt — Feb. 17, 1906
Before she settled down, this Victorian-era celebutante enjoyed smoking (in public!), driving her car, and chewing gum. After flirting with men, sans chaperone, the 22-year-old daughter of Teddy Roosevelt married Republican congressman Nicholas Longworth at the White House without bridesmaids — she didn't want to compete with anyone for attention.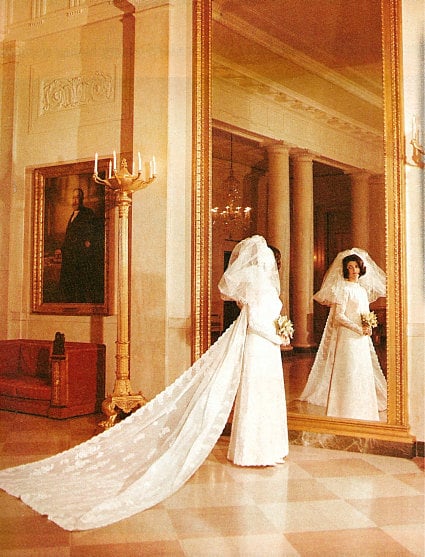 Luci Johnson — August 6, 1966
At the age of 19, Luci Johnson had a high-profile DC wedding while dad was in office. A Time magazine article from 1966 described her betrothed: "In her choice of a husband, Luci breaks another White House tradition. Without exception, her seven predecessors as White House brides took husbands who were mature, professionally established, wealthy, patrician, or all four. By contrast, Pat, 23, has a modest background and an uncharted future." Ouch! In 1979, Luci got the marriage annulled, and she remarried in 1984.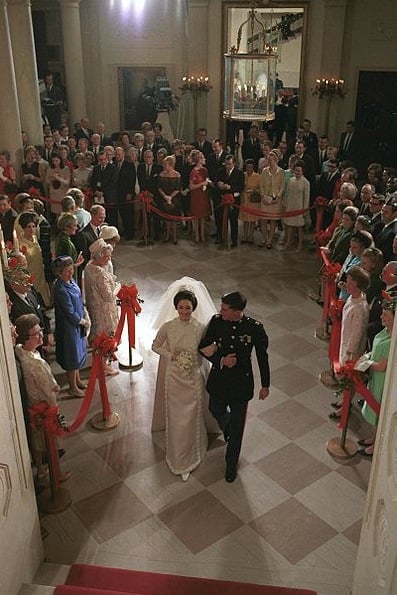 Lynda Bird Johnson — Dec. 9, 1967
A little more than a year after her younger sister got married, LBJ's eldest married Marine Capt. Chuck Robb in the East Room of the White House. Her husband went on to serve two Senate terms and become the governor of Virginia.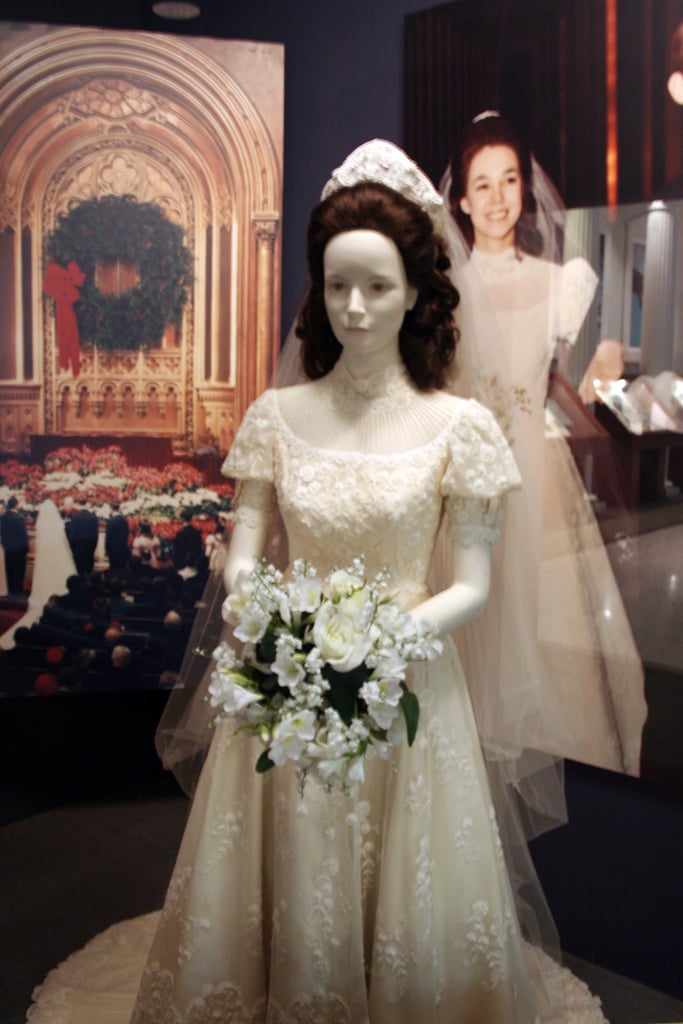 Julie Nixon — Dec. 22, 1968
Julie Nixon's fiancé, David Eisenhower, fit in with the family just fine — Richard Nixon had served as his grandpa's (Dwight D. Eisenhower) vice president. They married shortly after her father was elected president.
Tricia Nixon — June 12, 1971
Unlike her sister, who got married while dad was still president-elect, Tricia held off until her parents could host the event at the White House. In a dress that would wow today, Tricia married a law student with liberal leanings (Ralph Nader received an invite). Alice Lee Roosevelt, who married at the White House 65 years before, also attended the event!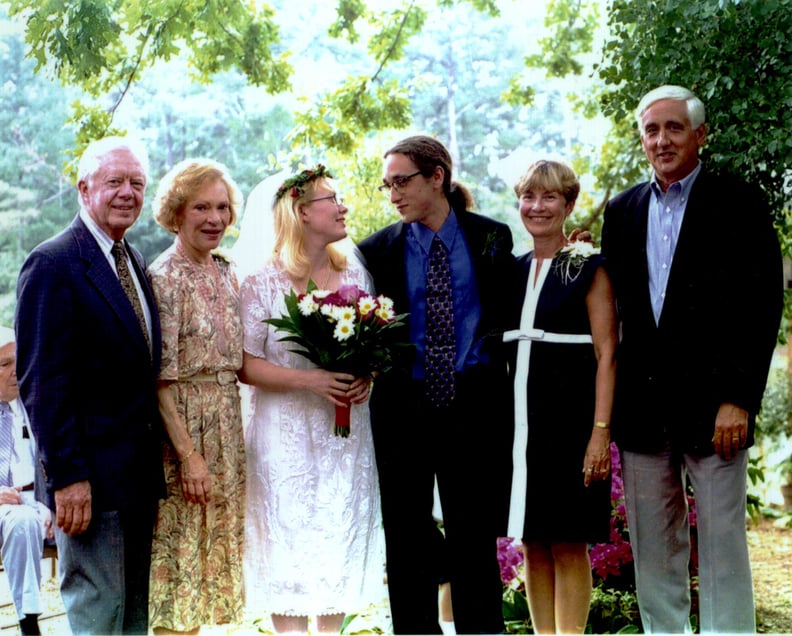 Amy Carter — Sept. 1, 1996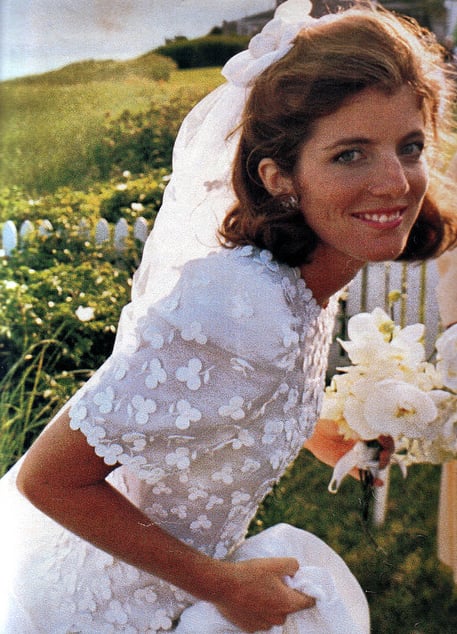 Caroline Kennedy — July 19, 1986
Jackie Kennedy planned Caroline's Hyannis Port nuptials. The 28-year-old Kennedy heir married much older Edwin Arthur Schlossberg, who was 41 at the time. Senator Teddy Kennedy walked her down the aisle, and Maria Shriver Schwarzenegger was her matron of honor.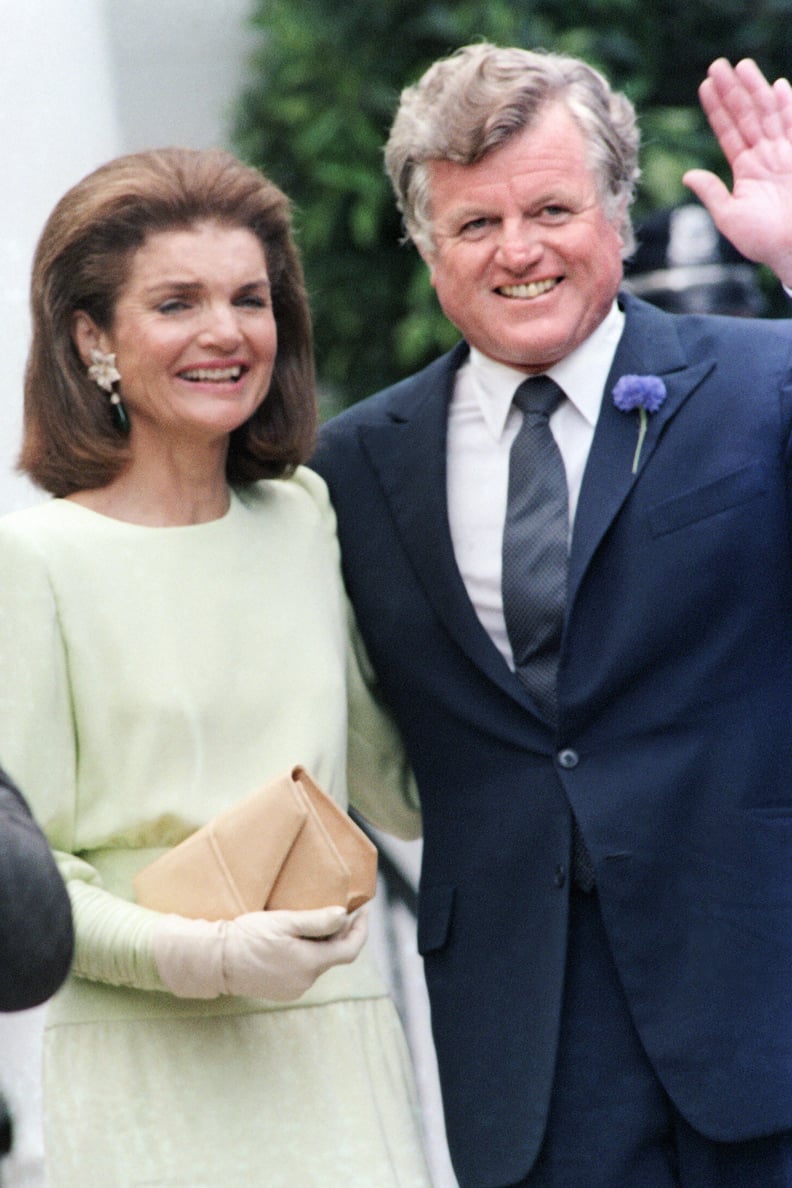 Caroline Kennedy — July 19, 1986
Here's a bonus for Caroline: the mother of the bride and the bride's uncle looked pleased.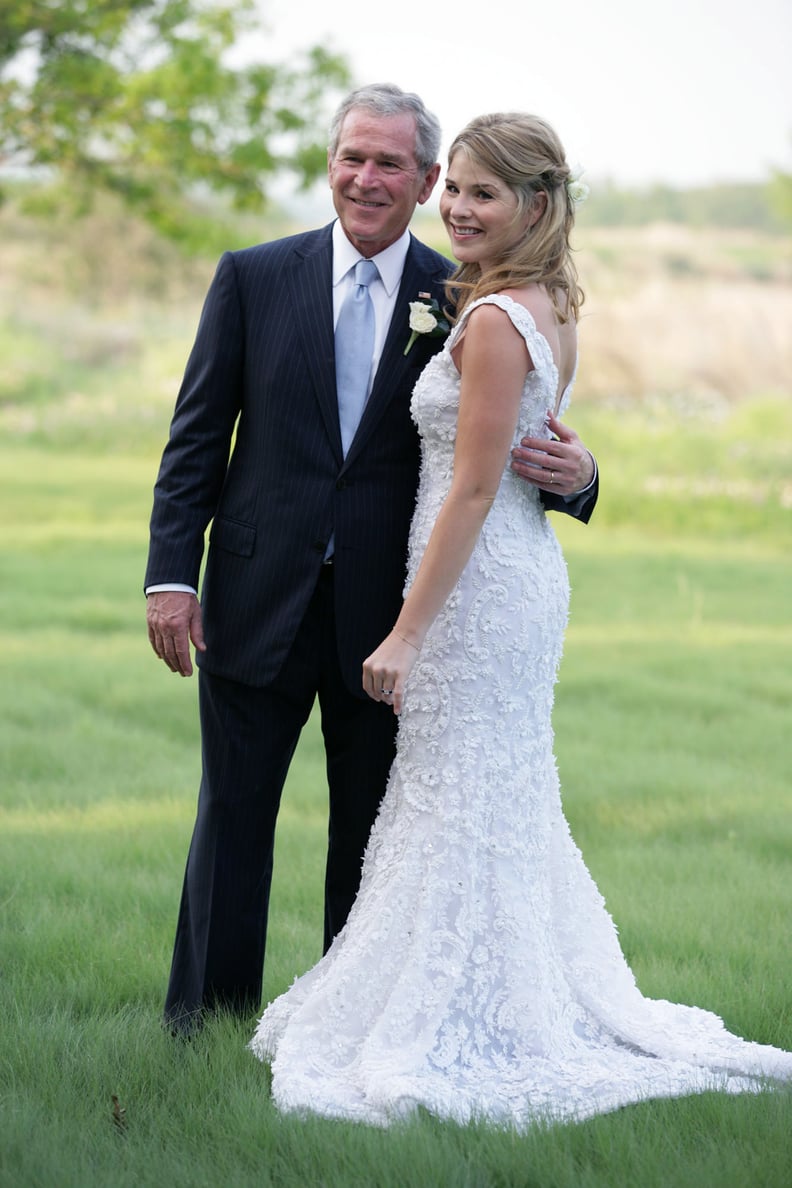 Jenna Bush — May 10, 2008
If Amy Carter's wedding was homespun, Jenna's was down-home. The Texan skipped the White House because she wanted something more outdoorsy and less glamorous when she married Henry Hager. When asked about the wedding, the President said, "We're mighty blessed."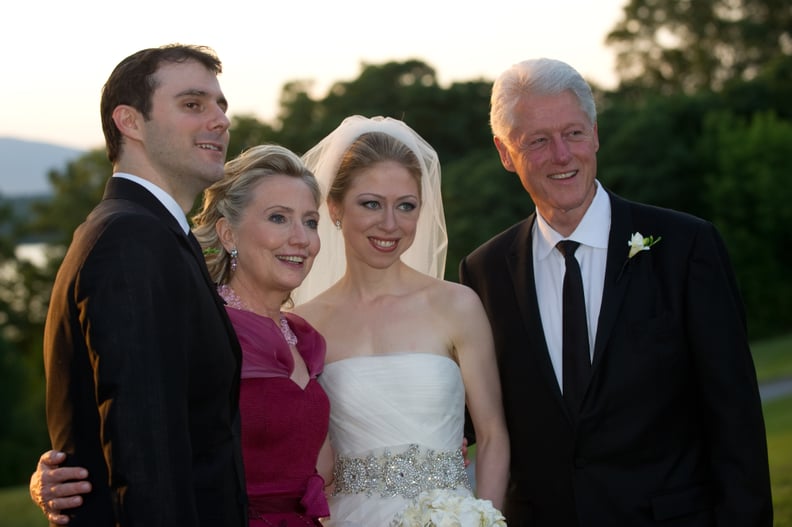 Chelsea Clinton — July 31, 2010