Pippa Middleton Is Pregnant With Her 3rd Child
Pippa Middleton and Husband James Matthews Are Expecting Their 3rd Child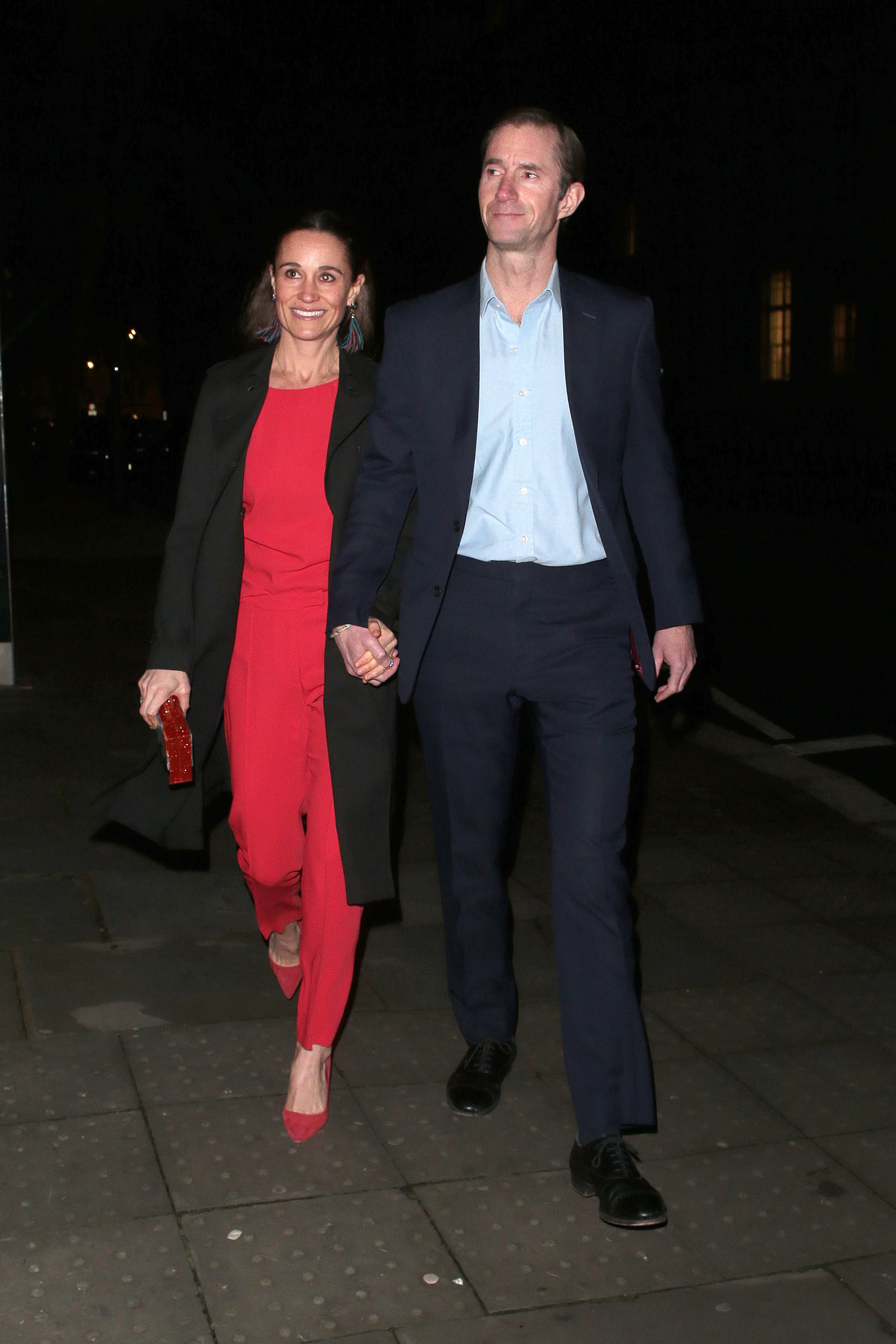 Just a little more than a year after the birth of her second child, Grace Elizabeth Jane, Pippa Middleton and her husband, James Matthews, are expecting again. Although Pippa has yet to comment on the news, multiple sources confirmed to People that the couple are pregnant with baby number three after Kate Middleton's younger sister revealed her baby bump at the Party at the Palace concert outside Buckingham Palace on Saturday, June 4. In addition to Grace, the couple also share their son, Arthur, who is 3.
Pippa was in attendance at the concert to celebrate Queen Elizabeth II's Platinum Jubilee, which marked the monarch's history-making 70 years on the throne. She was joined by her husband; her brother, James Middleton, and his wife, Alizée Thévenet; as well as her parents, Carole and Michael Middleton. Meanwhile, Kate sat in the royal box with Prince William, their two eldest children, George and Charlotte, and the rest of the senior members of the royal family.
The nonannouncement of Pippa's pregnancy news tracks with her previous pregnancy reveals. In 2020, her mom, Carole, casually confirmed that her daughter was expecting Grace during an interview with Good Housekeeping UK. "I hope to see more of my family than I could last year, including, of course, my new grandchild," she said at the time.
Pippa's preference to keep her baby news as low-key as possible makes sense. In December 2016, shortly before her 2017 marriage to Matthews, a source close to the younger Middleton revealed to People that she and her future husband were looking forward to "having children and leading a quiet life." For the most part, it seems as if they have made their dream a reality.
While Pippa does occasionally step out at royal events to support her sister and the rest of the royal family, she tends to avoid the spotlight whenever possible. However, that doesn't mean she won't share her happy news with the world when baby number three arrives later this year. After all, Grace, Arthur, and the new baby are cousins to Charlotte, George, and Louis, and even though they're not technically royals, seeing the little ones all together is sure to be an adorable moment all the same.