Today on POPSUGAR Now: Why We Still Love Zack Morris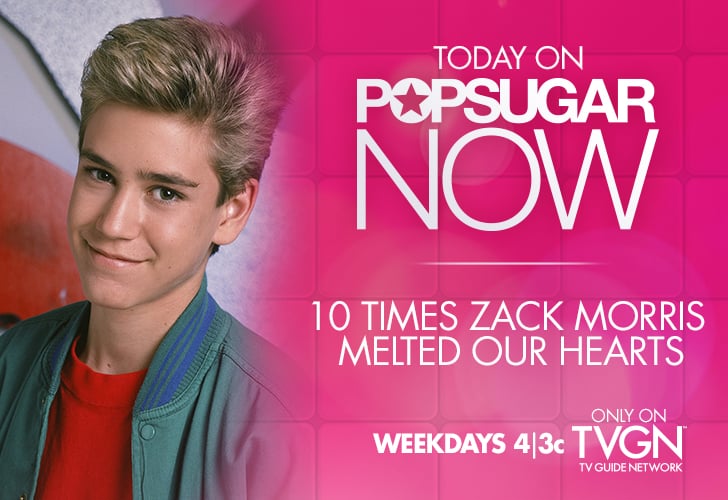 Can you believe this month marks the 25th anniversary of Saved by the Bell? To commemorate, we're counting down some of Zack Morris's most swoon-worthy moments from the show. Plus, we're sitting down with Zack himself — Mark-Paul Gosselaar — as well as his costar Breckin Meyer to get the scoop on their show, Franklin & Bash.
Check below to find your TVGN channel, and catch POPSUGAR Now at its new time, 4 p.m./3 p.m. Central!