Raising Dion Actor Interview - Ja'Siah Young | Video
"Raising Dion'"s 10-Year-Old Star Stole Our Hearts
"Raising Dion" isn't just one of Netflix's biggest hits thanks to its compelling mix of superhero action and relatable family dynamics. It's all anchored by its charismatic star, 10-year-old Ja'Siah Young. POPSUGAR's Jada Gomez had a chance to speak to the young actor, who was so excited to share his thoughts on everything from Michael B. Jordan's (anime-based) acting advice to his in-depth knowledge of the Spider-Man cinematic universe.
Young also revealed a few of his favorite things (including weighing in on the eternal cats vs. dogs debate) and even participated in a quiz covering pop culture from around the time of his birth. Does knowing that the acronym "YOLO" was popularized over 10 years ago make you shudder a little bit?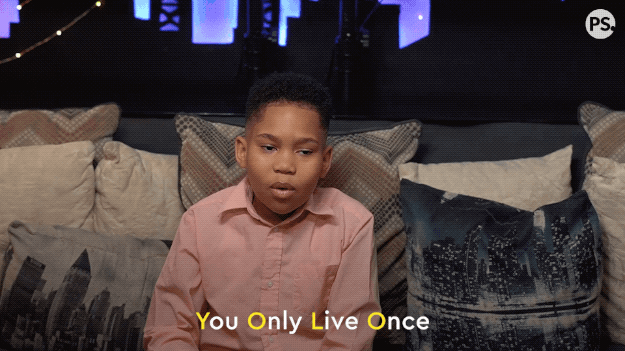 Young's reaction was much more positive. Check out the full video above, and be sure to catch "Raising Dion," all episodes streaming now on Netflix!