Regina King Shares Tribute to Son 1 Year After His Death
Regina King Honors Her Late Son, Ian, 1 Year After His Death: "My Guiding Light"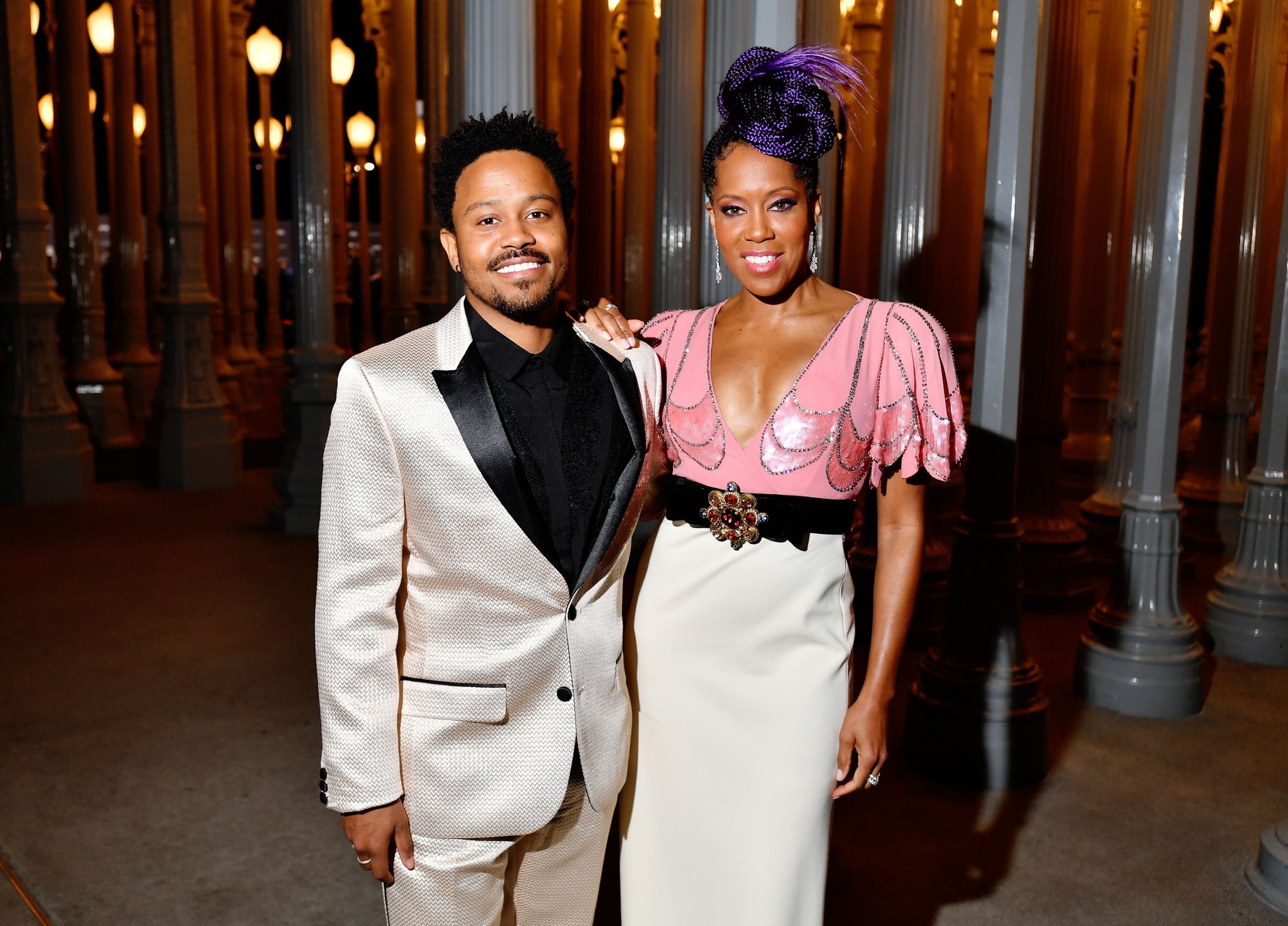 Regina King is still coping with the death of her late son, Ian Alexander Jr., who People previously reported died by suicide in January 2022 at age 26. Early on Jan. 20, roughly one year after his death, King paid tribute to Alexander Jr., her only child, on Instagram by sharing a video of an orange sky lantern she lit on what would've been his 27th birthday. She captioned it, "January 19th is Ian's Worthday. As we still process his physical absence, we celebrate his presence."
"We are all in different places on the planet…so is Ian," she continued. "His spirit is the thread that connects us. Of course orange is your favorite color…Its the fire and the calm. I see you in everything I breath. My absolute favorite thing about myself is being ….Regina the mother of Ian the GodKing. Continue to shine bright, my guiding light. 🧡🧡🧡"
King confirmed Alexander Jr.'s death to People last year with a statement saying, "Our family is devastated at the deepest level by the loss of Ian. He is such a bright light who cared so deeply about the happiness of others. Our family asks for respectful consideration during this private time. Thank you."
King has remained relatively quiet since her son's death, avoiding social media and many Hollywood events. However, she previously opened up about the joys and challenges of being a single parent. "You don't know what unconditional love is. You may say you do, but if you don't have a child, you don't know what that is," she previously told People. "When you experience it, it's the most fulfilling [thing] ever."
King and her son had a close bond and often graced the red carpet together. They even had matching tattoos, which read "unconditional love" in Aramaic. When King turned 50 in 2021, Alexander Jr. celebrated his mother's milestone birthday by posting a sweet photo of them hugging on Instagram and captioned it, "Happy birthday to my co, so extremely proud of you and inspired by your love, artistry, and gangsta! To be able to watch you take this lifetime by its neck and make it yours is something i will forever be grateful for."
He continued: "But to have you as my mother is the greatest gift I could ask for. To be all that you are while always having the time to be there, love and support me unconditionally is truly remarkable. The whole marvel universe ain't got s--- on you, your the real superhero! Love you mom! This day and everyday YO DAY!!"