Rihanna Talks Keeping Her Pregnancy a Secret
Rihanna Recalls How "Hard" It Was Keeping Her Pregnancy a Secret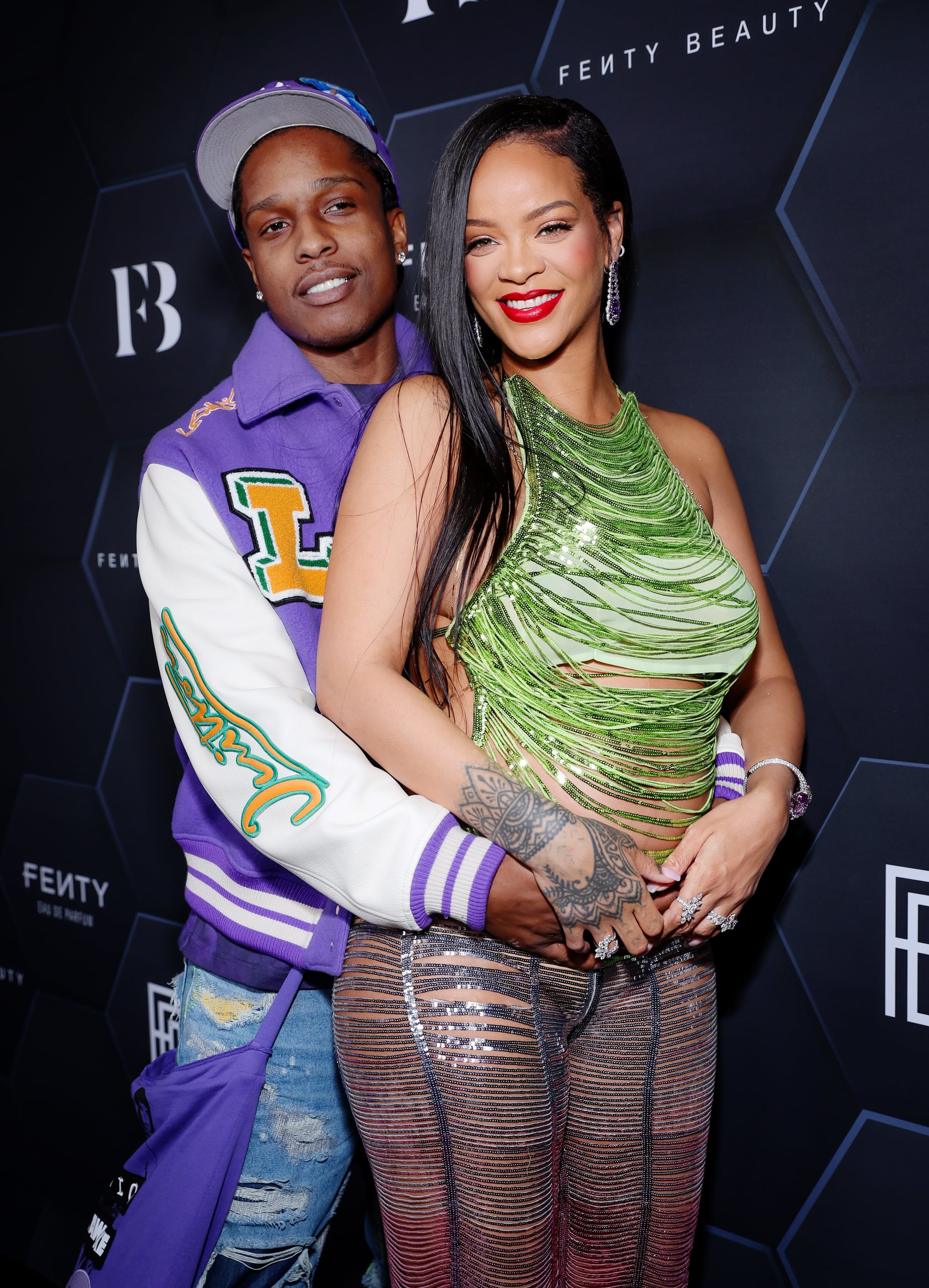 It's official! Rihanna and her boyfriend, A$AP Rocky, are expecting their first child. The Savage x Fenty entrepreneur debuted her baby bump in New York City on Jan. 31. Rihanna wore an oversize pink puffer coat with nothing underneath, exposing her belly. She also highlighted her pregnancy bump with body jewelry and low-rise jeans. The singer and the 33-year-old rapper stared adoringly at each other while they walked hand and hand through the city. The entertainers have been linked since November 2020, first sparking rumors of a relationship in July 2020 when the rapper appeared in her campaign for Fenty Skin.
While speaking to E! on Feb. 11, Rihanna recalled how "hard" it was to keep her pregnancy a secret. "It was harder for me to keep it from my posse, because they're around me, they know my habits," she said. "They're like, 'You don't want something to drink? You're not smoking?' And I'm eating all the things I'm not used to eating. They know I hate sweets and I'm all of a sudden asking for cookies and donuts. But finally, I just had to let it all out, and they were all shocked, of course, as the world was shocked as well."
She continued, "When I first found out, it's not real, you know? I was like, 'This is not for real, right?' And then, it was and it's almost like you don't want to get too excited too soon because it's great news, but you . . . want to see that it's going to see its way through. And I'm so glad that we're this far along and now I can celebrate with everyone."
Previously speaking about having children in May 2021, Rocky told GQ, "I think I'm already a dad! . . . Nah, but like, I think I'd be an incredible, remarkably, overall amazing dad. I would have a very fly child. Very." In March 2020, Rihanna previously told Vogue UK that she'd like three or four kids in the future. "The only thing that matters is happiness, that's the only healthy relationship between a parent and a child," she said at the time. "That's the only thing that can raise a child truly, is love." Congrats again to the couple!