Rob and Bryiana Dyrdek Are Expecting Their Second Child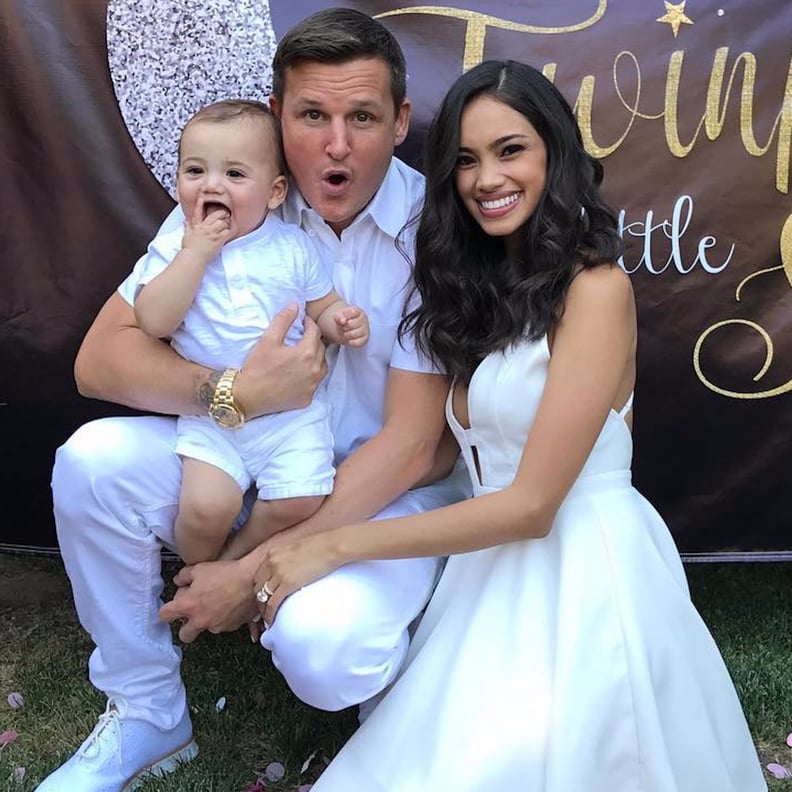 Rob Dyrdek is going to be a dad again! The 42-year-old professional skateboarder and his 25-year-old wife, Bryiana, announced on Saturday that they're expecting their second child together, just nine months after welcoming their son, Kodah. The pair, who tied the knot back in September 2015, shared a series of photos from their gender reveal party on Instagram along with a video in which Rob pops a balloon filled with pink confetti. "It's a girl!!! 🎀💗💞🌸🌷💅🏽 We decided to wait and let it be a surprise and as you can tell by our reaction we were very surprised! We are so blessed and thankful. We can't wait to welcome our little princess into our family. 💗💗💗🙏🏼🙏🏼🙏🏼💗💗💗💗," Rob wrote.
In a separate post, the model explained how she told Rob "a couple months ago" that they were about to become a family of four. "I had 100 white balloons delivered to our house and lit candles all over our balcony. We ordered our favorite Chinese take out and sat outside, talking for hours . . . He unwrapped a sign announcing when we get to meet our newest Dyrdek and then opened one of the positive tests I took that morning. Ever since that night, he's been praying for a little girl and yesterday we learned that prayer has been answered! 🎀👑🌸🦄💅🏽💞" Congratulations to Rob and Bryiana!