Whether Classic or Casual, Royal Engagement Portraits Are Always Dreamy
There are only so many ways we can wile away the time waiting for a Prince Harry and Meghan Markle engagement announcement, but taking a look through royal engagement portraits throughout the years is certainly a good start. We get the impression that if they do get engaged, low-key Harry and his social-media-savvy girlfriend would probably be happy for the news to be broken in a simple Instagram post (#SheSaidYes!), but luckily for us, that won't be the case — and along with the pictures from the announcement, there would likely be official portraits to mark the occasion as well. Until that time comes, take a look at royal engagement pictures from the past eight decades.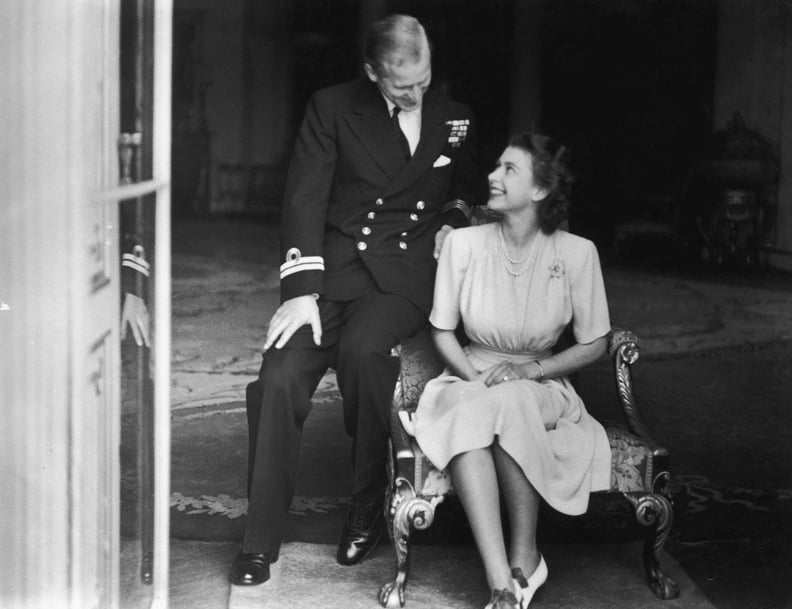 The Queen and Prince Philip Engagement Announcement, July 1947
The young Princess Elizabeth first met Prince Philip in 1939, when she was 13 and he was 18. It was years before they started dating, and although they got engaged in 1946, Elizabeth's parents insisted on not making the news official until after her 21st birthday in April 1947. Elizabeth and Philip's engagement was announced three months later, and they were married four months after that. Four children and 70 years of marriage later, they will celebrate their platinum wedding anniversary on Nov. 20.
The Queen and Prince Philip Official Engagement Portrait, July 1947
Princess Elizabeth and Prince Philip's engagement was marked with formal portraits taken at Buckingham Palace that included her parents and sister Princess Margaret.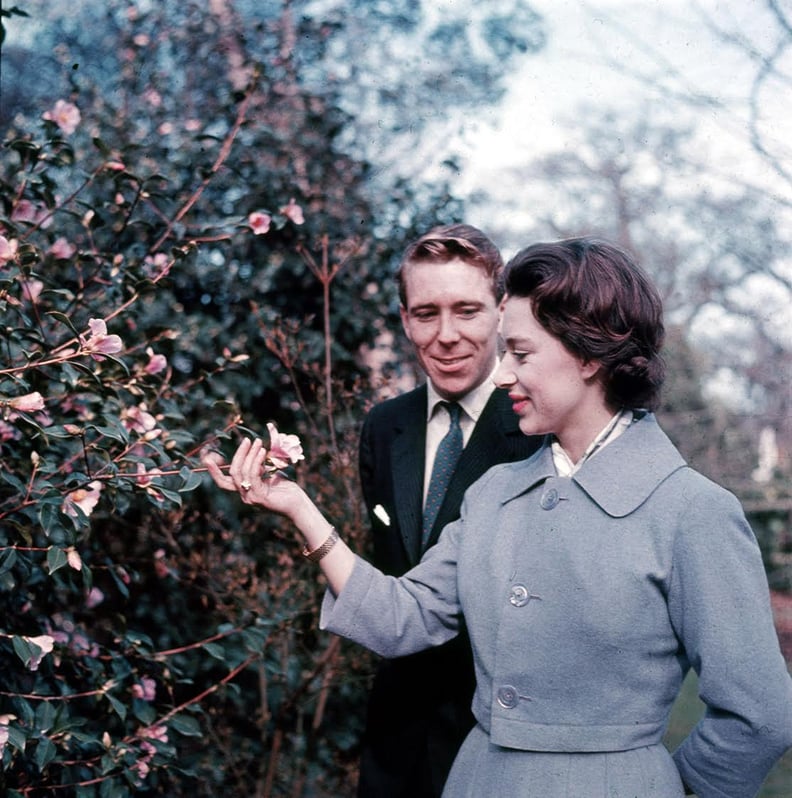 Princess Margaret and Antony Armstrong-Jones Engagement Announcement, February 1960
Thirteen years after her sister's engagement, Princess Margaret accepted a proposal herself. She and her photographer Antony had been in a relationship that was not public knowledge, and so the news of their engagement was something of a surprise to many. The couple married three months later, and they had two children, but divorced in 1978.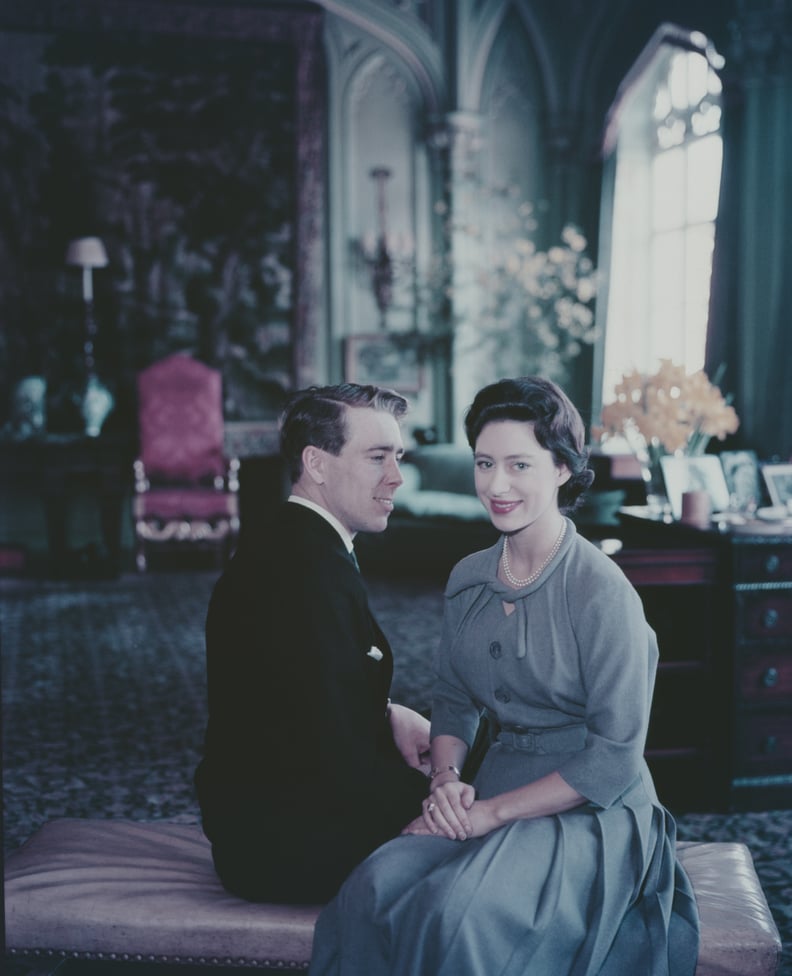 Princess Margaret and Antony Armstrong-Jones Official Engagement Portrait, February 1960
Official engagement portraits of the couple at Princess Margaret's family home, Royal Lodge, were released.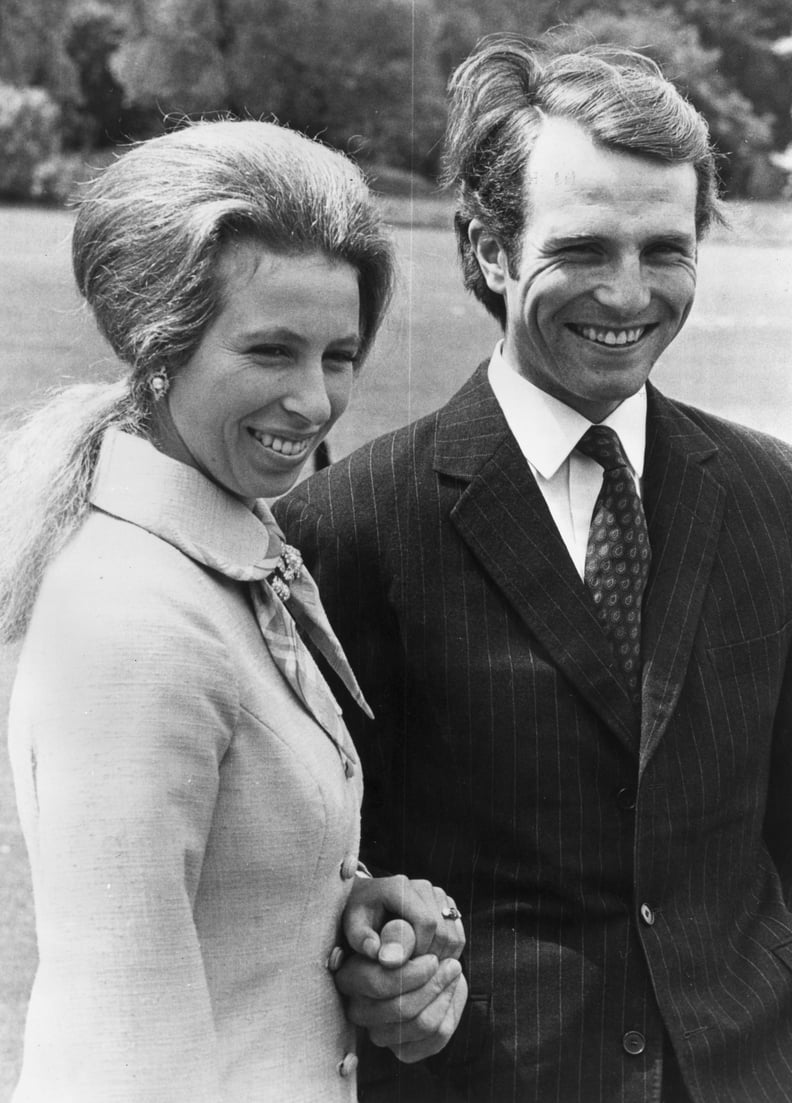 Princess Anne and Mark Phillips Engagement Announcement, May 1973
The couple first met in September 1972 and got engaged eight months later. They married six months after that in November 1973 in Westminster Abbey and had two children, but divorced in 1992.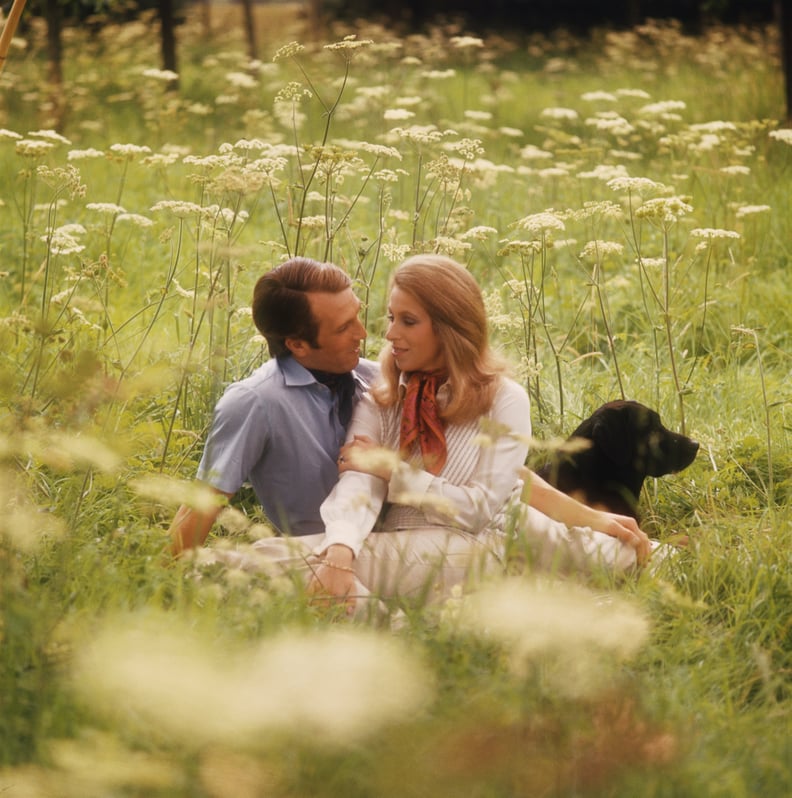 Princess Anne and Mark Phillips Official Engagement Portrait, May 1973
The princess and the army captain chose a meadow for their official engagement picture, creating romantic photo goals forever.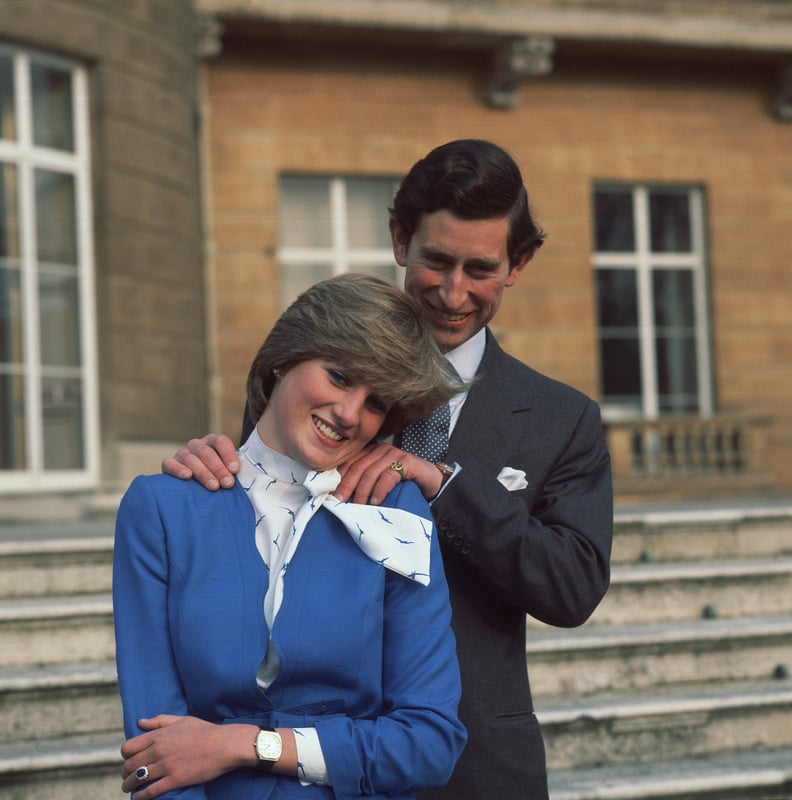 Prince Charles and Lady Diana Spencer Engagement Announcement, February 1980
Charles and Diana had only been together for around six months before he proposed. They were married five months later, just four weeks after Diana's 20th birthday, and became parents to Prince William and Prince Harry. They divorced in 1996.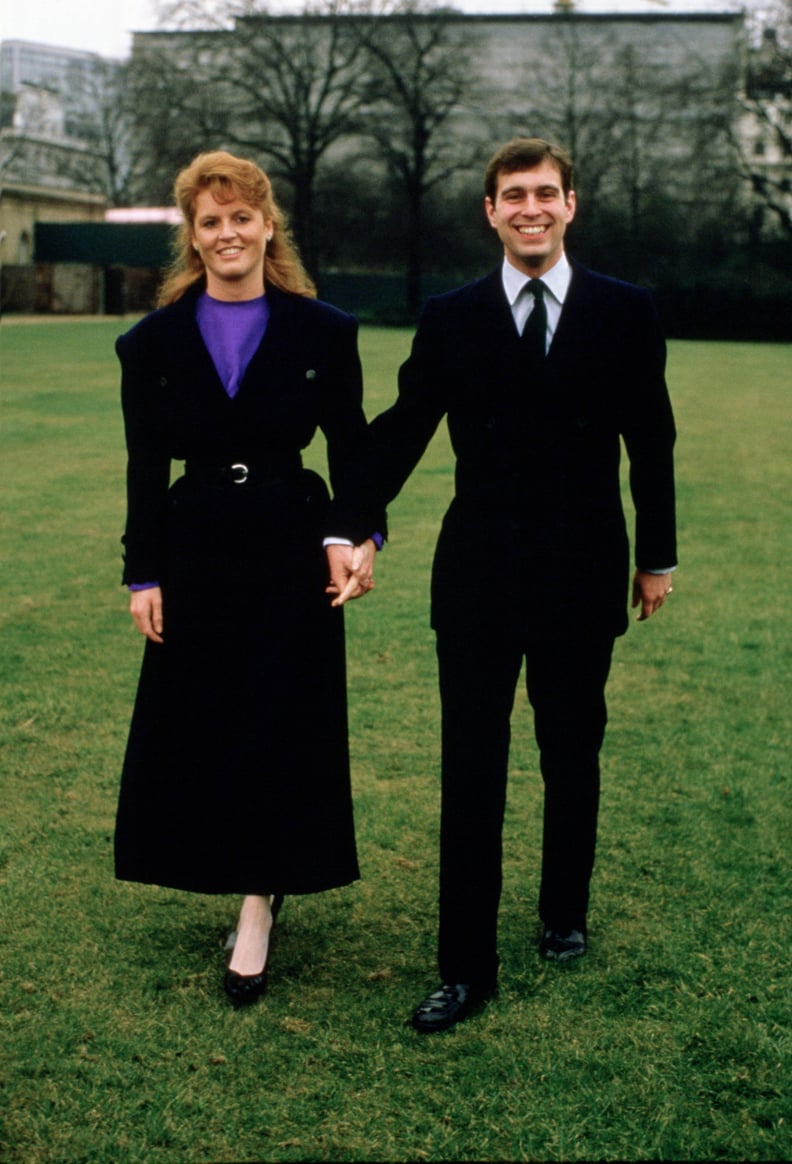 Prince Andrew and Sarah Ferguson Engagement Announcement, March 1986
Andrew and Sarah got engaged after a yearlong relationship and married four months later. After becoming parents to daughters Beatrice and Eugenie, their marriage ended in divorce in 1996.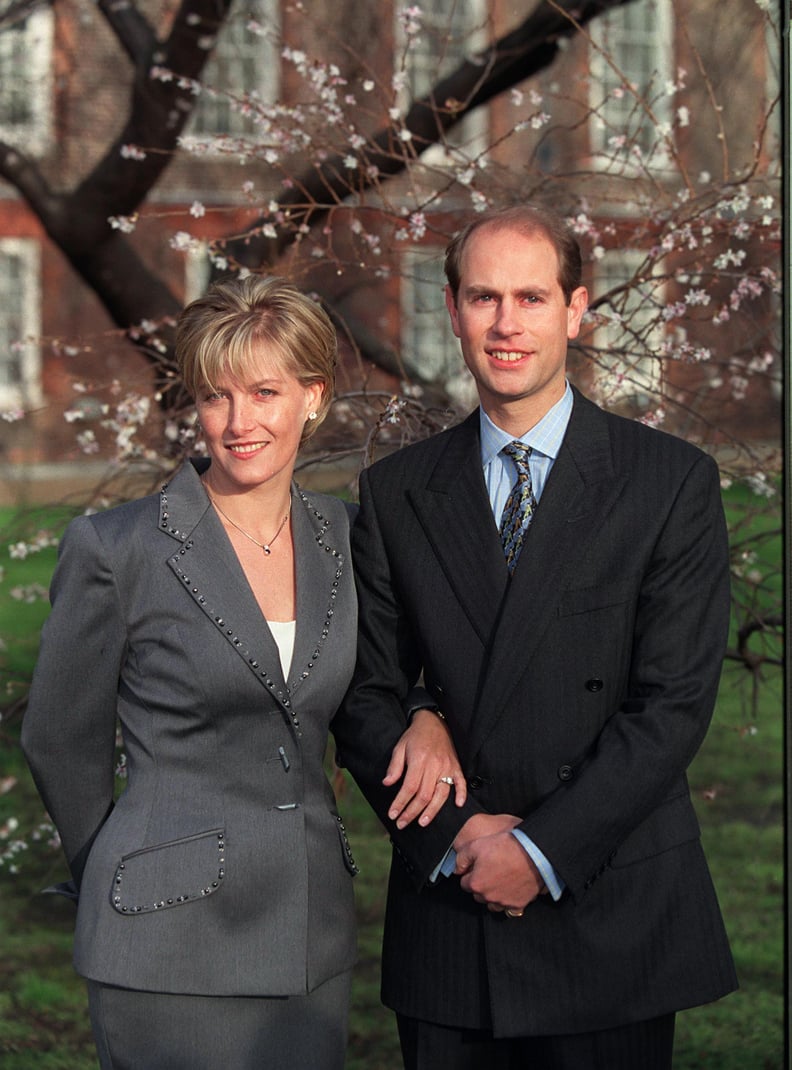 Prince Edward and Sophie Rhys-Jones Engagement Announcement, January 1999
After a longer courtship than his elder siblings had with their partners, the queen's fourth child has got his happy-ever-after with the the woman he married. Edward and Sophie first met in 1993 and didn't get engaged until six years later. They married five months after the announcement, and after having two kids, they recently celebrated their 18th wedding anniversary.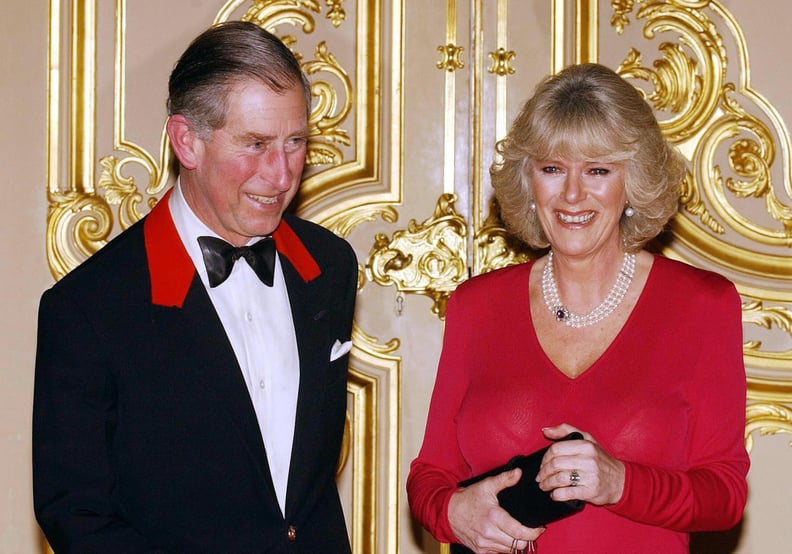 Prince Charles and Camilla Parker-Bowles Engagement Announcement, February 2005
After a decades-long on-off love affair, Prince Charles finally announced his engagement to Camilla in 2005, and they were married two months later. They celebrated their 12-year wedding anniversary in 2017.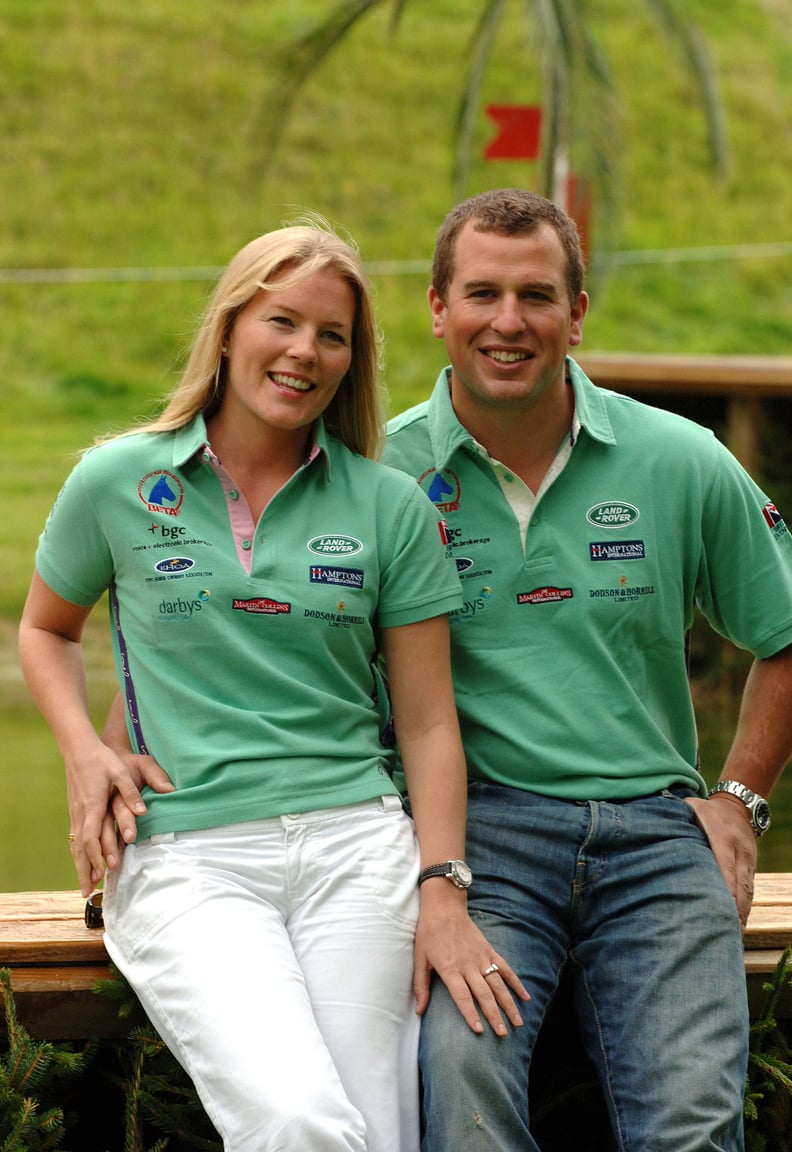 Peter Phillips and Autumn Kelly Engagement Announcement, August 2007
Times have changed since the starchy and formal royal engagement portraits from previous decades, and Princess Anne's laid-back son Peter and his new fiancé, Autumn, didn't pose for an official portrait. Peter and Autumn instead posed for a casual picture at Gatcombe Horse Trials. They married nine months later, and after two children, they will celebrate their 10-year wedding anniversary in 2018.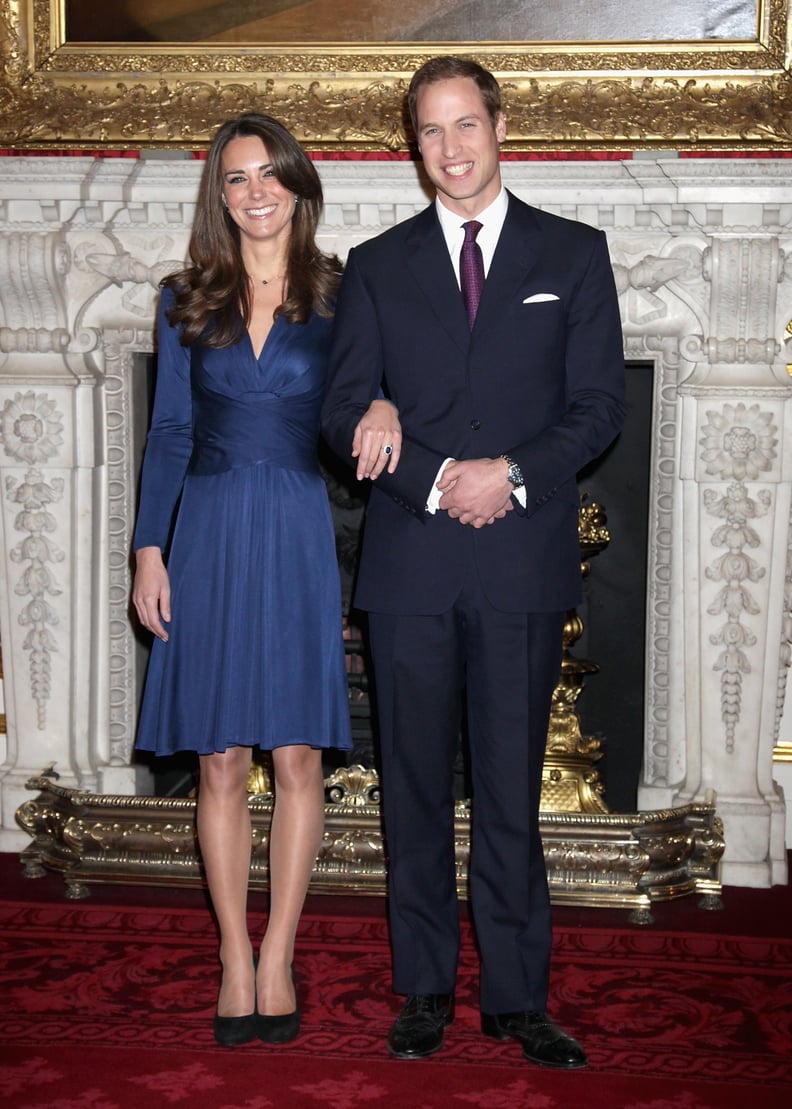 Prince William and Kate Middleton Engagement Announcement, November 2010
These two need no formal introduction! Perhaps trying to learn from the whirlwind courtships and subsequent divorces of his parents, Aunt Anne, and Uncle Andrew, William waited eight years to propose to his university girlfriend, Kate. Five months later, they married and will celebrate their seven-year anniversary in 2018, around the time their third baby is due.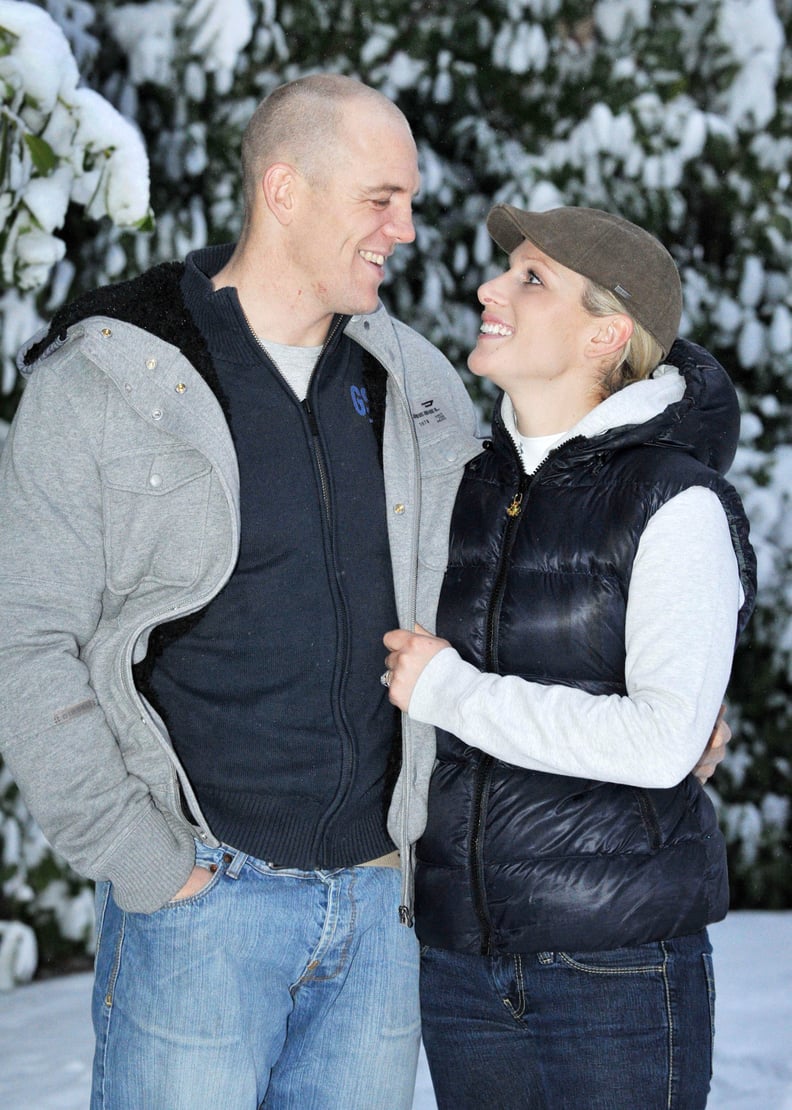 Zara Phillips and Mike Tindall Engagement Announcement, December 2010
After the hoopla of William's engagement, his cousin Zara announced her own impending marriage just one month later. Although, rather than the couple being suited and booted in the state rooms of St James's Palace, Zara and Mike simply popped into the garden of their home in jeans and hoodies for a quick photo op. The couple had been together for seven years and they married seven months after their engagement was announced. They are now parents to 3-year-old daughter Mia.