Nicole Kidman and Sandra Bullock Gave Us the Practical Magic Reunion We All Needed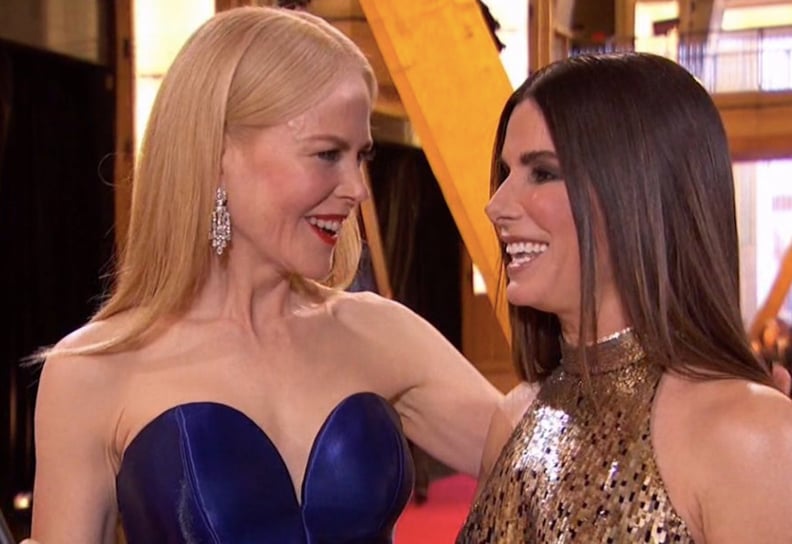 Nicole Kidman arrived in style for the Academy Awards on Sunday, but her stunning royal blue gown wasn't the only thing that dropped our jaws — before heading into the event, Nicole sneaked up behind fellow Oscar winner and Practical Magic costar Sandra Bullock during her ABC red carpet interview. "She's doing it again," Sandra joked as Nicole slid over to her, adding, "Nicole Kidman always butts in to my stuff."
The two played sisters (and witches) in the 1998 fantasy romance. "I love that movie," Nicole said of the memorable film, telling Sandra, "I showed that movie to my kids!" "We're really good sisters," she went on, to which Sandra quipped, "We're really good drinkers, too." Check out their night when you keep reading.