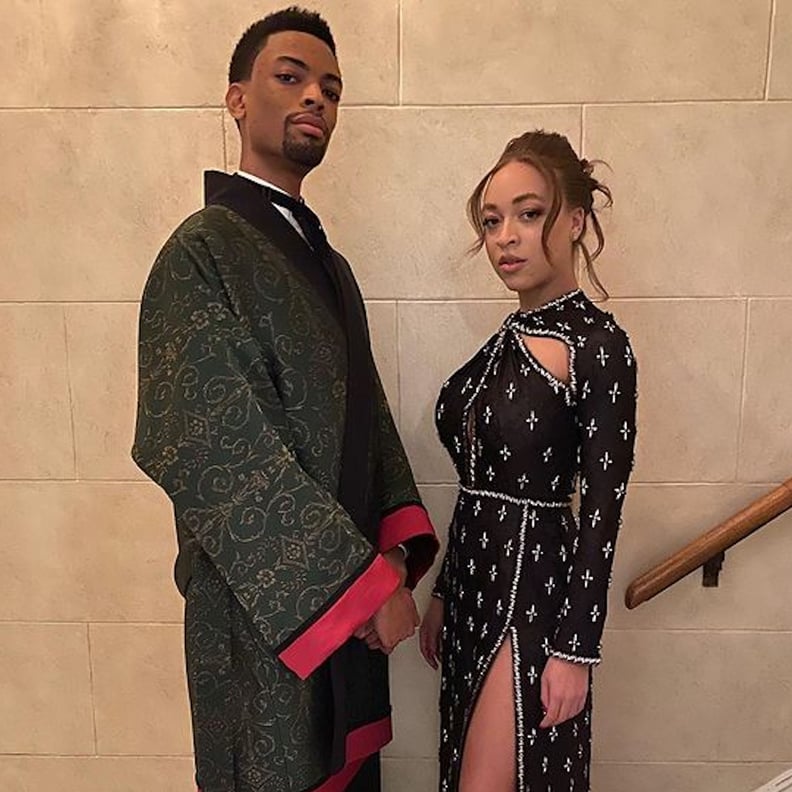 Satchel, 26, and Jackson Lee, 23, are making history at the 2021 Golden Globe Awards. On Sunday, Spike Lee's children served as the ceremony's Golden Globe Ambassadors, marking the first time two siblings of color have taken on the role. Jackson is also the first Black male ambassador, while Satchel is the first to openly identify as queer. Of course, Spike couldn't have been more proud of his kids as he shared a photo of them dressed to the nines on his Instagram ahead of the show.
"Tonya [Lee] And I Are Very Proud Of Our Grown Children Satchel And Jackson To Be The Ambassadors For Tonight's Golden Globe Awards," he wrote before reacting to the lack of Black voters in the Hollywood Foreign Press Association. "However, The Hollywood Foreign Press Must Understand That Diversity Is Needed Amongst Their Voting Members. As Buggin' Out Said 'Put Some Brothas (And Sistas) Up On Da Wall'. Good Luck To All The Nominees."
Satchel and Jackson now join the ranks of previous ambassadors, including Pierce Brosnan's sons, Paris and Dylan; Dwayne Johnson's daughter, Simone; and Idris Elba's daughter, Isan Elba. Prior to the show, photographer Matt Sayles captured snaps of Satchel and Jackson for the Golden Globes Portrait Studio, which is exclusively on Instagram this year. See them ahead.