Selena Gomez Takes Jessica Simpson's Daughter to Concert
Jessica Simpson Reveals Selena Gomez Babysat Her Daughter, Took Her to First Concert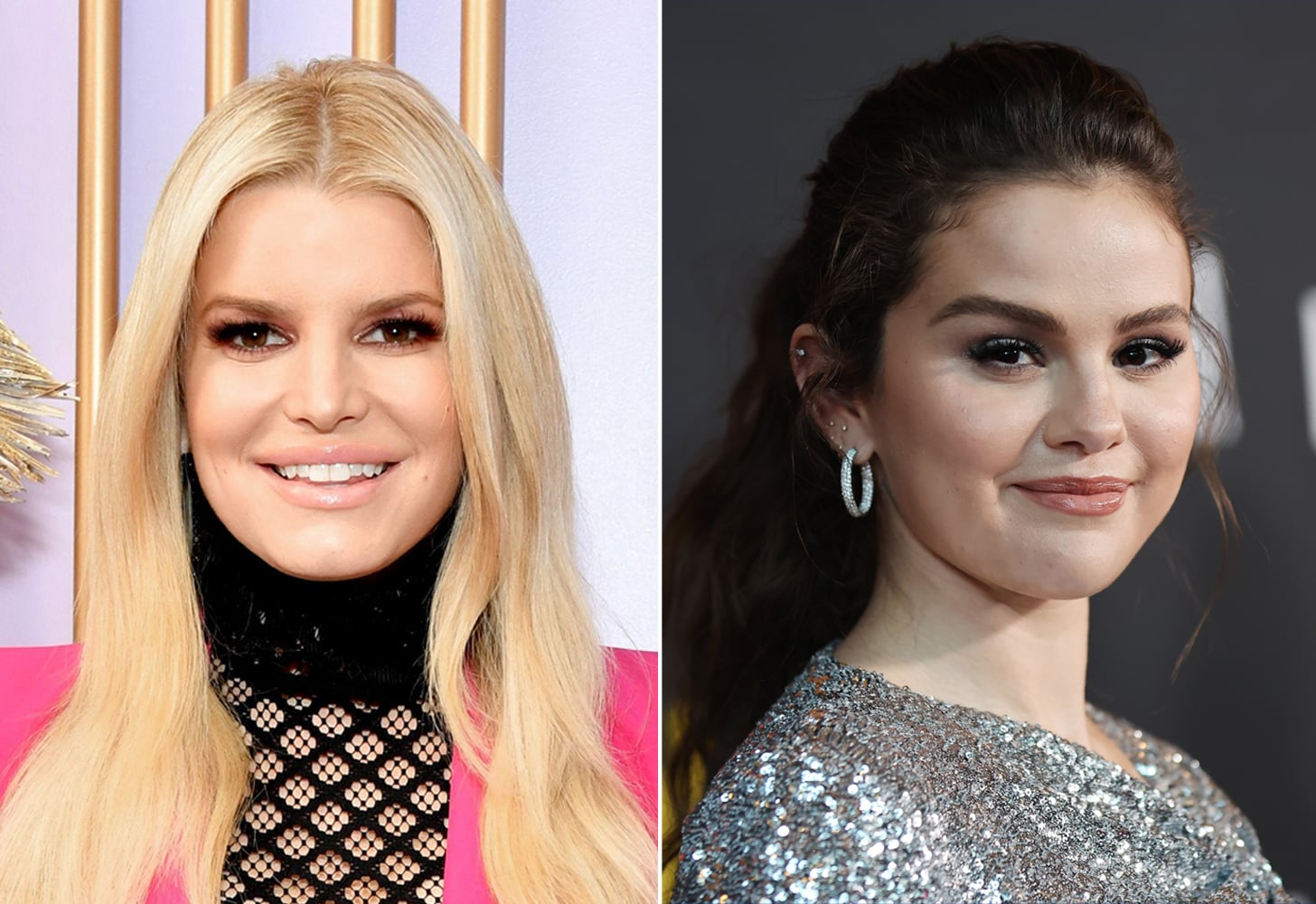 Jessica Simpson has revealed that her 10-year-old daughter Maxwell Drew Johnson attended her very first concert — an Olivia Rodrigo show — with none other than Selena Gomez.
"I was sad when Maxwell got to go to her first concert . . . Olivia Rodrigo she went to," Simpson revealed on a July 8 Instagram Live with American Express Business. "Selena Gomez was her babysitter." Simpson added that she was surprised her daughter's first concert wasn't her own mother's. "I always thought it was going to be me as her first concert," Simpson, who sings the hit song "I Wanna Love You Forever," confessed.
Gomez, who stars in "Only Murders in the Building," has two younger half-sisters, Gracie Elliot Teefey and Victoria Gomez. In June, Teefey was spotted at North West's 9th birthday party along with Maxwell, who is one of West's best friends.
Maxwell is Simpson's oldest child, her first of three kids with husband Eric Johnson. Simpson has previously expressed hope that Maxwell might someday take over her billion-dollar fashion line, the Jessica Simpson Collection. "I feel like the business we've created — my mom and I — will be passed down to my daughter, and hopefully she can maintain it," Simpson told POPSUGAR in 2015. "I see future. I always look to the future. There's never a looking back to me. There's always success that is out there waiting to be achieved."
Simpson has been open about the challenges and rewards of raising three kids. "I definitely had to multitask on a whole new level this year," Simpson told People in 2021, "between my kids being in school on Zoom and being a working mom, keeping the Jessica Simpson Collection running remotely and pushing through inspired ideas that became endless and so many rewarded all while keeping my family smiling."