Red Table Talk: Serena and Venus Williams Visit Will Smith
Aw! Serena and Venus Williams's Famous Friends Surprised Them During a Fan Q&A on Red Table Talk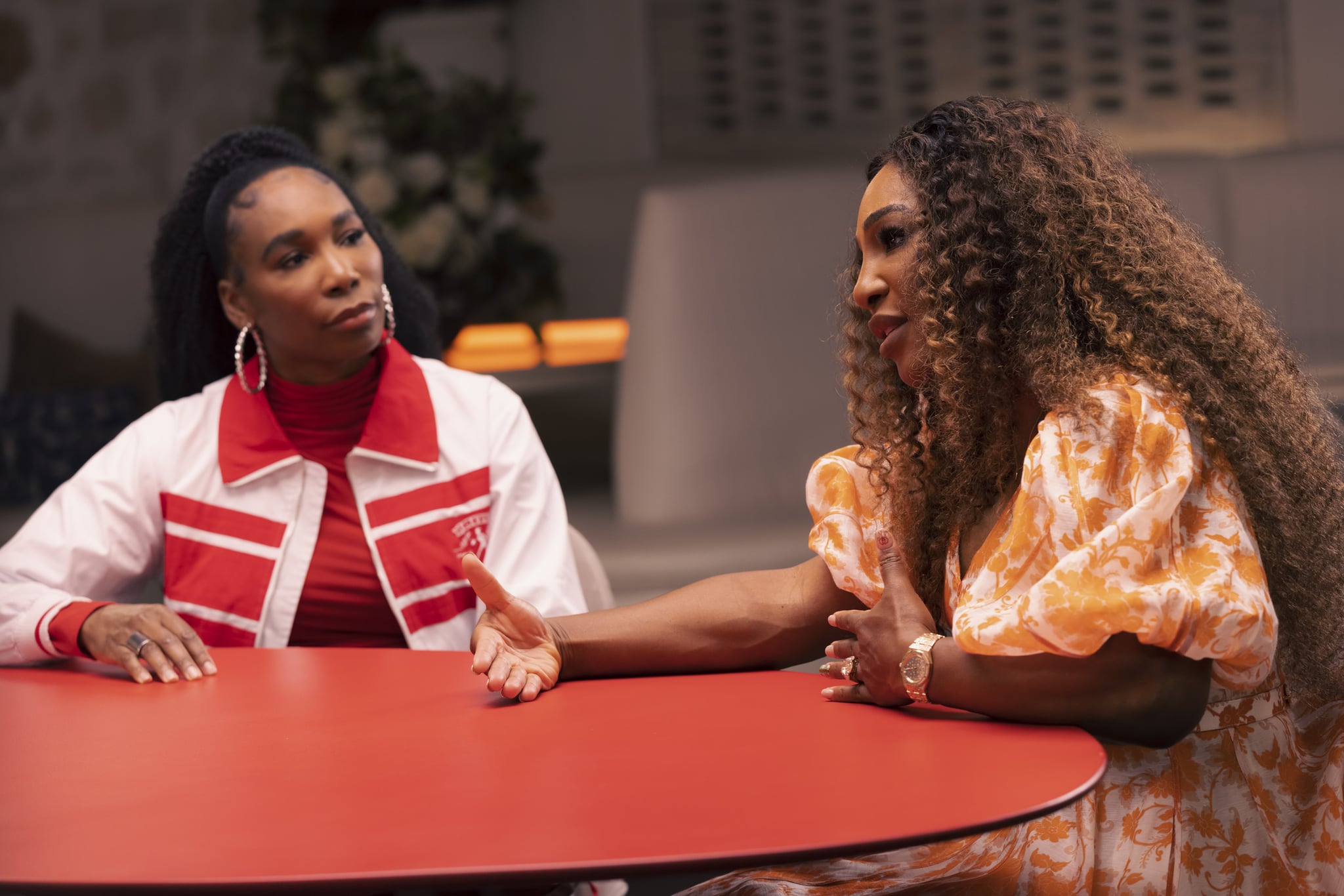 Image Source: Red Table Talk / Alan Silfen
Serena and Venus Williams are so loved! The tennis legends appeared on a special Red Table Talk takeover episode on Nov. 17, hosted by Will Smith. The actor, who plays Serena and Venus's father, Richard Williams, in the upcoming movie King Richard, secretly arranged for their famous friends to make remote appearances for a Q&A, and it was so wholesome. "Some of your biggest fans heard you were coming here to the Red Table so they have some questions of their own. This one comes from a trailblazing champion sister, so let's hear it," Will said as Simone Biles appeared on the screen.
The Olympic gymnast went on to tell the sisters about the "huge impact" they've had on her career and other Black athletes and Black women. "I'm really grateful that I have them to look up to. I wish we were friends, but I'm pretty much just a big fan of them," Simone said. Coco Gauff, who has defeated both Serena and Venus before turning 18, popped in and talked about how "far-fetched" she thought it was to be able to play a match against the sisters. "As a little girl, even now, it was so important to me to see two successful Black women dominating in a sport that was predominantly white. It let me believe that I could do that too," Coco added.
Naomi Campbell, Karlie Kloss, and Novak Djokovic also made appearances. And like any true episode of RTT, there was a generational aspect with Serena and Venus's sisters, Isha and Lyndrea Price, and their mother, Oracene Price, later joining them for their first interview as a family. Watch the full episode below!
Will Smith Invites Venus and Serena to the Table

Will Smith is taking over the Table for an exclusive conversation with two of the greatest athletes ever - Venus and Serena Williams. It's a revealing discussion about lessons, losses, wisdom and wins, behind the scenes stories from their critically acclaimed new film, King Richard, plus star-studded surprises from other greats: Simone Biles, Novak Djokovic and more. Later, the tennis icons are joined by their mother and sisters for their very first appearance as a family.

Posted by Red Table Talk on Tuesday, November 16, 2021