Skylar Astin Reveals the Moment He Knew He Wanted to Marry Fiancée Anna Camp
Skylar Astin can act, sing, dance, and perhaps more than anything, he can turn hearts into warm puddles of mush by talking about his love for fiancée Anna Camp. The environmentally conscious actor took a break from his work planting trees across the country with Megabus and the Arbor Day Foundation to talk to POPSUGAR about his upcoming marriage to his Pitch Perfect costar, their "blissful" wedding planning experience, and what keeps the two of them grounded. Keep reading to see what he had to say, then check out 42 times the Pitch Perfect cast brought their aca-awesomeness to Instagram.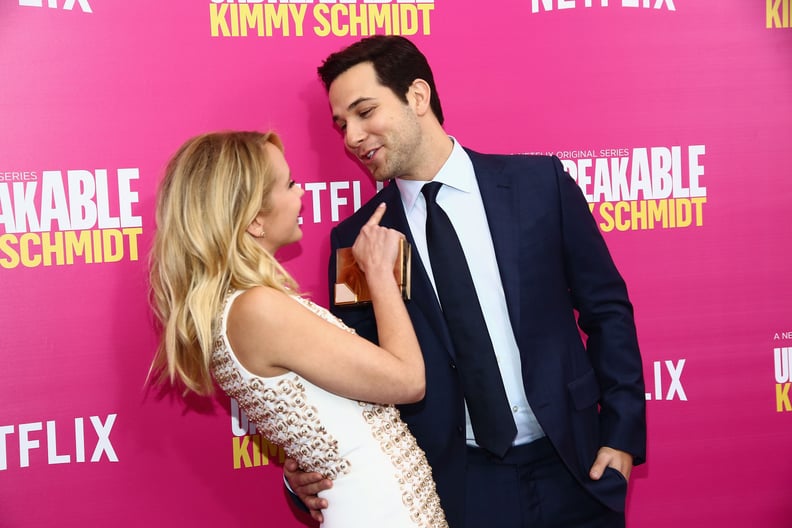 POPSUGAR: Congratulations on your engagement! Can you tell us a little bit about your decision to also wear an engagement ring?
Skylar: Anna and I had been engaged for a month at the time, and she had this beautiful ring that I got her, and I wanted that symbol. I'm looking forward to this marriage, and I just didn't know why I couldn't have a ring. I said, "Oh, I'll have to wait until the wedding," so [Anna] said, "No we don't! Let's go get a ring." It was really fun. It was honestly the funnest day of looking all around LA for a cool little placeholder for the real thing. We actually had a lot of bad luck finding one. A lot of skulls, a lot of chunky rings . . . because we didn't want to get a real wedding band, we wanted it to be somewhat different. We actually found, just a mile away from her house on the way home, this little vintage store that had this really great piece. I contacted the designer months after because I grew so emotionally attached to the ring that he's going to use the mold and design the actual wedding band.
PS: How has the wedding planning process been going so far? Would you say that one of you is more into it than the other?
SA: It's been 100 percent, down-the-middle equal. We've been a blissful team through and through; we've really enjoyed the process. Honestly, Anna turned to me the other day and said, "I'm really going to miss just planning this wedding with you." It's just one day, and we've always been told by our married friends that it comes and goes so quickly, so that's why we've put ourselves, and our hearts, into planning it. It's coming straight from us, and we want it to be unique to our story and our future. It's been great, because we definitely agree on those things, so that's why it's a perfect reflection when it comes to food, wine, music, and all the ceremony stuff. It's just been a blast.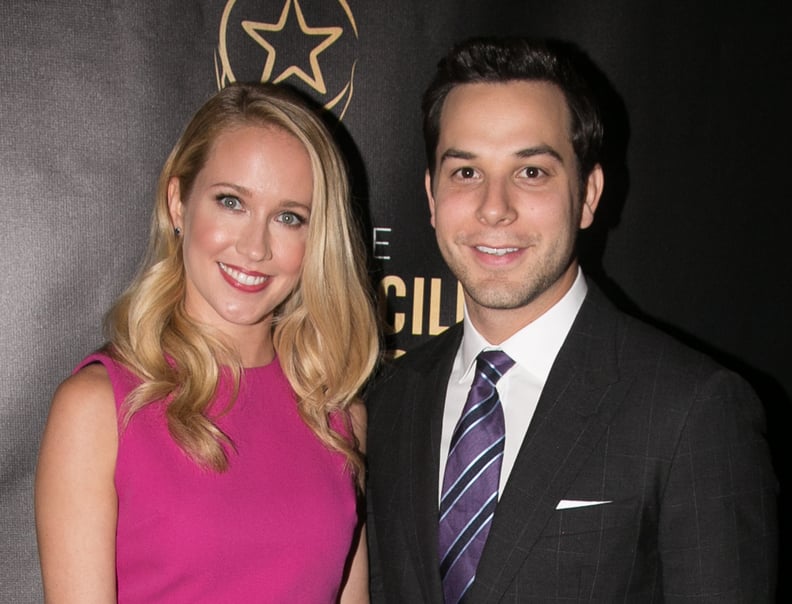 PS: Since the two of you met on the set of Pitch Perfect, are you planning on working any musical moments into the reception?
SA: Yeah! We toyed with that actually. We really liked this band called the Lone Bello, and we were thinking about having them play a few songs, but we ended up going with more of a Motown, soul band to do some covers and real fun dance music. And then we'll have a DJ bring it home.
PS: Was there a specific moment when you knew you wanted to marry Anna?
SA: That's a great question. I knew the second I met her that I wanted to know her, and I just wanted to be in her life. I knew that. I never saw an end of wanting to be in her life, so to say that it's love at first sight, there's some truth to that. I think that I just can't imagine my life without her, so there's nothing I'd rather do than marry her.
PS: Do you two have a secret for keeping your relationship grounded while both being in the public eye?
SA: You have to connect and keep things private. There are certain things you share, and certain things you hold close to your heart. Not everything has to be on display, and both of us . . . we're both Libras, so we're both very balanced. We both understand what that's all about. My advice is that you can't get too involved in all that outside stuff, because even if it feels positive for the longest time, and you're like, "They love us!" — well, what happens if they hate you one day? Just remain grounded, understand what really matters in life, and you'll go a very long way.