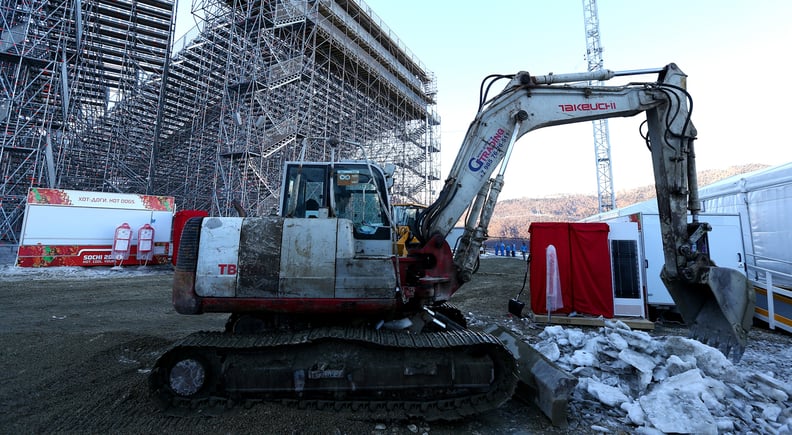 Sochi seems like a hot mess — or should we say a moderately cold mess? The Russian Olympic host city is still preparing for the Winter games, and we're starting to get worried about Friday's opening ceremony. After all, it's a huge logistical production, and some hotels in the city don't even have lobbies! Journalists and athletes are arriving in the Black Sea resort town and sharing snaps on social media. It doesn't bode well that #SochiToilets are popular hashtags. Putting aside very serious concerns like terrorist threats and human rights violations, here are reasons we're worried Sochi just might not get its act together.
The Toilets
The Pillow Shortage
This apparently reads: "ATTENTION, DEAR COLLEAGUES! Due to an extreme shortage of pillows for athletes who unexpectedly arrived to Olympic Village in the mountains, there will be a transfer of pillows from all apartments to the storehouse on 2 February 2014. Please be understanding. We have to help the athletes out of this bind."
The Perplexing Signs
OK, this last one is pretty awesome.