It's Official! Brooklyn Nine-Nine's Stephanie Beatriz Ties the Knot With Brad Hoss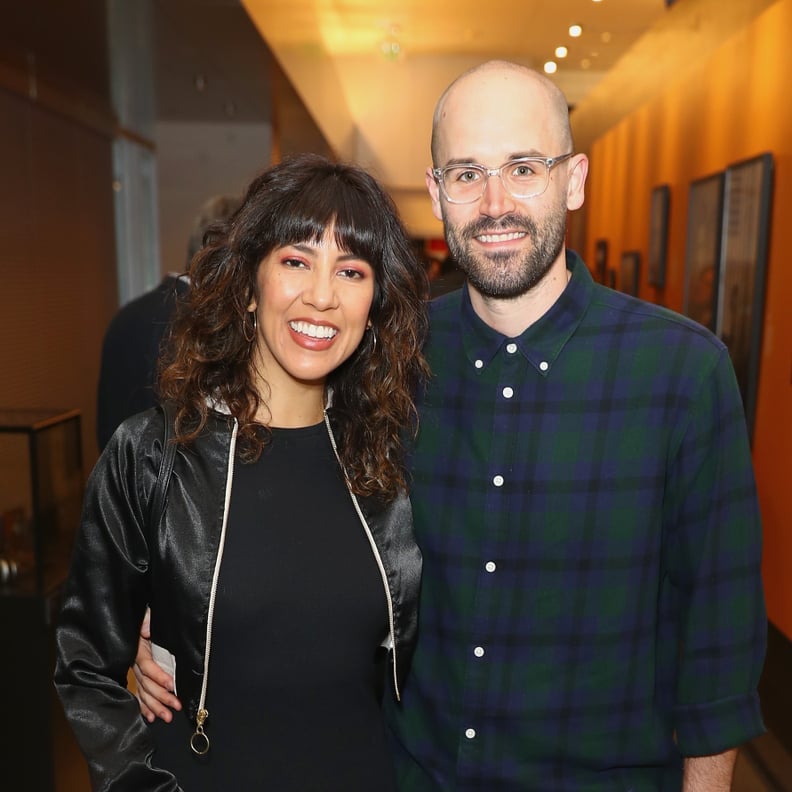 Stephanie Beatriz and Brad Hoss are officially married! The 37-year-old Brooklyn Nine-Nine actress tied the knot with her partner on Oct. 6 in Los Angeles, surrounded by family, friends, and her costars.
Stephanie told People that her friends referred to her as "bridechilla" during the wedding planning process. "They're like, 'Why aren't you stressed out?' and I'm like, 'Cause I'm marrying an awesome human,'" she joked. She also revealed that by chance, her gown's design ended up being named "Rosa," a serendipitous reference to her Nine-Nine character. Yes, really.
"I was like, 'Nah, it's not gonna look right, it's not gonna fit.' It was the last dress I went to try on. I went by myself to try it on, 'cause I was like, I just want to get it out of my head. And I put it on and it was like, Oh yeah, this is the one," she said.
Congrats are in order for the happy couple! Keep reading to see more snaps of their special day, plus glimpses of the costars who attended.