A Lesson in Slaying Homecoming, as Taught by Storm Reid and Her Adorable Boyfriend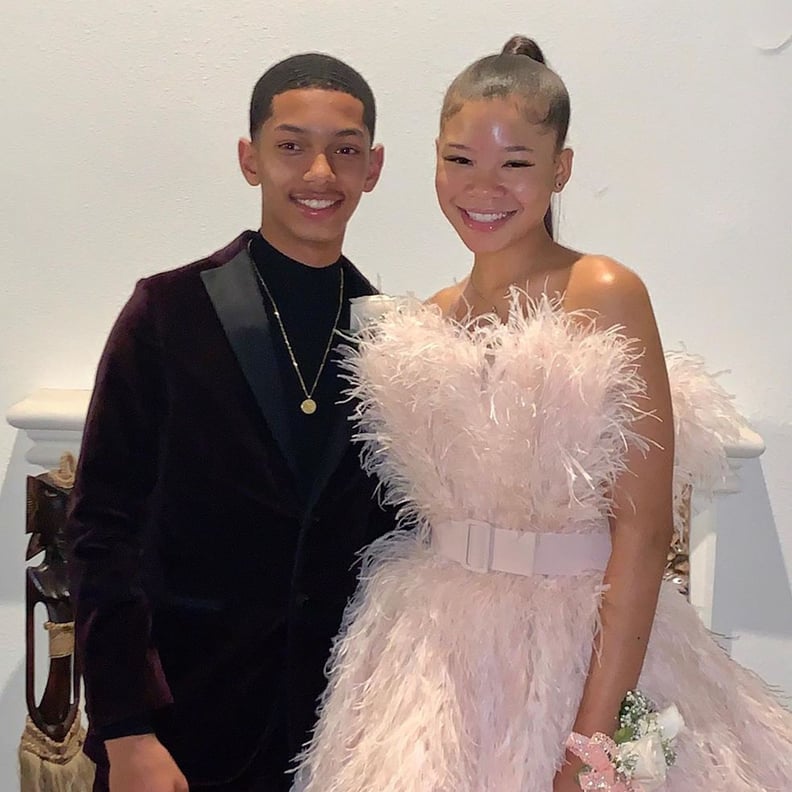 Storm Reid just had one heck of a busy weekend! The night before attending positively slaying her first-ever People's Choice Awards, the 16-year-old Euphoria star got dolled up for her last high school homecoming dance on Saturday evening. The actress went with her boyfriend, Sayeed Shahidi (yep, he's actress Yara Shahidi's younger brother — small world!), and the two could not have possibly looked cuter for the soirée. Storm dressed to the nines in a light-pink feathery minidress, and Sayeed looked dapper AF in a maroon velvet suit. Can you say #stylishcouplegoals?
This isn't the first time the pair have suited up for a school dance together, as they went hand in hand to homecoming for the past two years. And of course, we'd be remiss if we didn't mention the adorable way Sayeed asked Storm to prom earlier this year, with some help from big sis Yara. Here's hoping he serves up a similarly sweet promposal for their last-ever prom in the Spring!
Ahead, scroll through the fun snaps from Sayeed and Storm's picture-perfect night out — and be sure to admire that feathery minidress in all its glory.